Hey guys! Welcome to the latest apocalypse-related update of 2020! A year so bad that it made fully regret ever giving "Cats" a negative review. That hour and fifty minute movie which really ended up feeling like an utter eternity was a blessing compared whatever the f*ck is going on right now! Remember how I posted this s*it down below just a couple weeks ago?
TENET Gets Delayed to July 31st, INCEPTION Returns to Theatres July 17th
Guess what? That s*it's outdated! Welcome to 2020! A one-way ticket to a dark room full of deadly lasers, accompanied with a bloody water tank with a giant shark that is about to eat you whole! WORST! YEAR! EVER! With that being said, I'm going to try my best… My absolute… Best. To avoid going ABSOLUTELY OVER THE TOP WITH THIS POST! Gah! I already failed! Let's just do this!
Hey everyone, Jack Drees here! In case you're reading this, I have somehow survived being disintegrated by tons of deadly lasers and a giant shark that was about to eat me. For all I know, maybe the shark thought I was pitching a terrible product, and said "I'm out."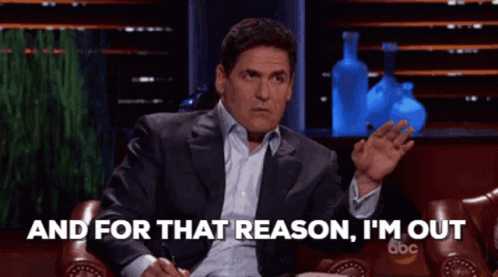 …Which reminds me, I gotta cross that shark-raid whistle thingy off the pitch list. Here we go.
A couple weeks back, we have had an announcement that "Tenet" was getting a pushback, which I think at the time, could have arguably been the most shocking pushback for a film we've seen all year. "Tenet" was one of the few pictures to not move a muscle so far in 2020, so to see it gravitate towards a later, granted two weeks later, but later nevertheless, release date on the calendar is a little shocking. However, in my post talking about it, I mentioned there was probably a good reason, one of the notable pieces of news sticking out to me being the plan to rerelease 2010's "Inception," allowing for a perfect reason to recognize the film's 10th anniversary. Not to mention, I thought it was just a damn fine consolation prize. "Inception" will be brought back to theaters around the same exact time it came out, it would be a good way to get audiences back into the theater, see how many people are willing to go to the theater, and as for me, I get to see one of my favorite movies on the big screen, which I did not get to do when I was younger. However, this week, it was announced that "Tenet" has been delayed once more. Time runs out? More like, we need more time to put out our movie.
Before we go any further, "Tenet" is not the only film moving in this case. "Inception" is in on this as well. "Inception" is now going to be taking up the July 31st release slot previously held by "Tenet." As for "Tenet," that film will be taking a spot in the middle of the second week of August, allowing it to come out on August 12th.
Let's start with the good news. The good news, I can't believe there is good news available in 2020… It's not that big of a delay. That can be a sign of pure optimism from Warner Bros., Christopher Nolan, or both. While we don't know where we'll be in days or weeks from now, it does show that somebody somewhere is sticking to a commitment to put the movie out in theaters. Let's face it. If I were to shoot a movie on the largest format possible, which Christopher Nolan did. Release it on the largest format possible, which is currently planned. You bet I, as a studio executive, would surely keep a promise to put this damn movie in the theater. I saw previews for this film on my TV, and it looks good on my TV. But why does it look so good? Because it gave me the urge to get off my ass, into my onmyassmobile, and head to a freaking movie theater to enjoy myself for hours!
Wait, that sounds very familiar…
"This film (Dunkirk) is what actually going to the theater is all about. Not renting a movie on DVD, not streaming it on Netflix, but getting off your ass, getting in your onmyassmobile, and heading straight to the movie theater." –Top 10 BEST Movies of 2017
Nolan is all about the "get off your ass" mentality when it comes to releasing films, and that is part of why I will remain committed to checking out his work. I am all about the experience when it comes to moviegoing. There are very few feelings like entering a movie theater and seeing a movie in general, but when Nolan makes a movie, it's almost guaranteed to be a ride. To see at the very least, the notion regarding this movie not losing sight of the theater experience delights me to no end.
Now, for the bad news… What if this is not the last delay? Because I feel like the factors determining whether or not we will get to see this movie in theaters as soon as possible have little to do with whether or not theaters are ready. In fact, the major chains including AMC, Regal, and Alamo Drafthouse, have all announced plans to open in July, with precautions in mind. Some of these include deep sanitizing of the auditoriums and often-touched spaces through advanced equipment and materials, allowing extra time to clean auditoriums, reduced capacities and spaced seating to encourage social distancing, and enforcing the use of masks. And yes, I'll wear a mask, because I'll happily allow my mask to possibly smell like popcorn. Just because they're ready does not automatically equate to the public being ready. Am I ready to head back to the movie theater? I've been motivated to go pretty much as soon as everything shut down. Granted, knowing myself, I am a little biased. I would have risked my life during the pandemic to go see new movies because this was the routine for my blog. Go to the movies. See a new release. Review said new release. Repeat. Instead, I had to take a break, report whatever fresh hell was happening during the apocalypse to point where I wanted to smash my F*CKING BRAIN INTO SPIKES! Save myself some money so my family and I don't go broke. Occasionally review a new movie if possible, and so on. I would not deny that there is at least some sort of craving from various demographics to live in some sense of normalcy at this point. Movie theaters are a part of that normalcy. But would the public automatically leap themselves back into theaters? That's going to depend on who you ask. Some would definitely go back in a heartbeat, but if you scour social media, there are some that are hoping for more at-home releases and those sorts of things.
Not only that, but let's also look at statistics. One of the biggest catalysts that likely caused this delay in the first place is the notion that New York had no plans to reopen theaters in phase 4, which supposedly starts in a couple weeks for a great portion of the state. New York is one of the biggest movie theater markets out there. They have a large moviegoing population and a ton of theaters to back them up. New York City has also been home to many big film events, including premieres. Although if I'm not mistaken, if "Tenet" releases on time, if Manhattan remains closed, the run could still work if many other theaters in the state as long they remain open in other areas. Speaking of which, New York, Massachusetts, Connecticut, and New Jersey, are trending pretty positive right now when it comes to handling the virus overall. This is as opposed to states like Florida, Texas, Arizona, and California, where the virus is proving to be a little more effective and deadly. Hospitals are filling up by the second, states are seeing record cases, and if they keep going up, who knows what's gonna happen next? And besides, I just mentioned California, like New York, it is one of the biggest movie markets in the world. It's where many red carpet events occur, the culture in various cities revolve around film, and it's home to many historic venues. Plus, Los Angeles county is currently the most populous of the U.S. counties, if you don't let them for example go see a movie in their local area, that's potentially a lot of lost customers.
Not to get sidetracked, but I wonder if this means anything for the other big movies coming out soon like "Unhinged" and "Mulan." Will they bump their dates somewhere else as well? Although Regal Cinemas, the second largest chain in the United States, is supposed to reopen the day that movie comes out, so I doubt they want to move as they have a sweet spot. As for "Mulan," I feel like Disney could move it, but they also have a good spot should things turn around. They don't have to worry much about what could be opening the week after, and a lot can happen in a month from now. As much as I would not be TOTALLY surprised if they put the movie on VOD eventually, I feel like from an executive standpoint, this is a movie that like "Tenet" is specifically made to be seen in a theater. Putting the film on VOD would be a sacrifice from one kind of perspective. Plus, based on what I'm hearing from people who have already seen the movie, it may have solid enough verdicts to avoid getting dumped onto Disney+ like "Artemis Fowl" did, which currently has a 10% on Rotten Tomatoes.
One thing I will point out, when it comes to this new release date, it presents a fairly interesting idea given by a Warner Bros. spokesperson.
"In this moment what we need to be is flexible, and we are not treating this as a traditional movie release. We are choosing to open the movie mid-week to allow audiences to discover the film in their own time, and we plan to play longer, over an extended play period far beyond the norm, to develop a very different yet successful release strategy."
Before this delay, in fact, even before the first delay, what I thought was going to happen was that Warner Bros. was going to attempt to pull the throttle as far ahead as possible. What could have been done is that they'd release the movie, allowing it to play on virtually every available screen in the facility, say this is all happening in a multiplex, allowing for everybody to go see this one movie at practically anytime, with an outright guarantee for social distancing. Granted, with the current plans to bring throwback releases into the mix, that would now be impossible, but again, I'm talking about the past. Now I'm noticing a fairly slow approach that Warner Bros. seems to be taking. I don't know how well it'll work out. But if they keep it in theaters for a long enough time, there's a solid chance that it could be profitable. It's likely going to depend on word of mouth, positive reviews, and maybe even some hint of rewatchability. For all I know, it could also depend on cases. But this blog is being documented by someone who lives in the United States of America, where we are perhaps all brainwashed into thinking the economy is more "essential" than lives. Am I sick of staying home for the longest time? You betcha. I have gone through several periods of not even exiting my house doors. In fact, this entire post pretty much sums up my distaste with the fact that I've had to stay home. But if we all really get back outside, we need to understand that the world is not going to be pretty. We need masks (which I detest, but I understand why we need them). We need clean hands. We need to do our best to stay apart. If we want to have what we love in front of us at some point during 2020, we need to understand the meaning of sacrifice amongst ourselves. And how this even became a political issue here in the United States, I will never understand! Apparently in this country, science equals politics! It's global warming all over again!
Just so you all know, if you didn't already, I hate needles with a burning passion. This is the one time, I repeat, the one time in my life, where I want a vaccine for something! I don't care if it kills me quicker than the virus, but I just want to have a sense of normalcy at this point. I've had it with all this! I just want to go see a movie! It's the one place where I can feel like I'm at home, because I've been at my house for so long that it doesn't even feel like a home anymore! I love my house, but with isolation and everything! It has basically become a prison with people who love and care about you, not to mention better food options! I need to get out at least once to cleanse my brain from whatever spasms it has at this point! Walking won't do the trick! Am I overreacting? Most likely! But this is my life! Art is the quintessential element that makes me whole, and now I feel like that has been snatched away. I turn 21 in November, so I think I have picked the wrong time to supposedly "build my life." I want safety for all. But I want to do things.
"Tenet," please help me. I'm more excited for "Dune" to come out in December, but as of now, I don't know if there has ever been a movie I wanted to see succeed more than "Tenet." It's from my favorite studio, my favorite director, and will be shown in my favorite format. And I surely hope this delay is the last one we get. For all I know, should things continue to trend positively in certain states, I can almost see Warner Bros. releasing the movie in states that are trending positive, then adding a phase 2 to areas that trend positive later. It's like the government, but it's all about a $200 million+ movie. "Tenet" HOPEFULLY, and I cannot stress that enough, releases in theaters August 12th, 2020. The film will be available in digital, various large formats including IMAX, 35mm, 70mm, and IMAX 70mm. And you bet I will be striving to catch an IMAX 70mm presentation should one pop up in my area, and given how I don't live far from Providence, RI, and I do expect the movie to end up playing at their IMAX venue, I will probably make it to one of these shows whatever it takes.
Thanks for reading this incredibly emotional post! And by incredibly emotional, I mean a post where I turn into an absolute brat who simultaneously wants what's best for society. How did we get here?! Do we even deserve to live at this point? Bring on the alien invasion! Bring on dinosaurs! Bring on giant asteroids! Bring on dogs and cats living together! Mass hysteria! What are we still doing here anywhere? It's not like we're… DOING ANYTHING! By the way, right now on Scene Before I am focusing on Tom Cruise Month here in June, which will conclude next week with my review for "Minority Report!" Until then, check out my review for "Top Gun," a movie which had a sequel that was supposed to come out this exact week, but of course, COVID sucks. It really does. July is coming up, and I'm hoping for my sake at this point that I get to talk about at least one new movie. I've spent so much time talking about the past that the future looks mighty fine right now. This universe is punching me in the gut every day. Be sure to follow Scene Before if you want to see new content, and check out the blog's official Facebook page! I want to know, what are your thoughts on the "Tenet" delay? Personally, I kinda saw it coming, but unlike the last one, this one hurt me a little more. I am more than likely overreacting, but as a guy who doesn't really care if sports come back at this point, I at least want a movie. Or, here's another question. Do you plan on going back to the movies anytime soon? Let me know down below! Scene Before is your click to the flicks!