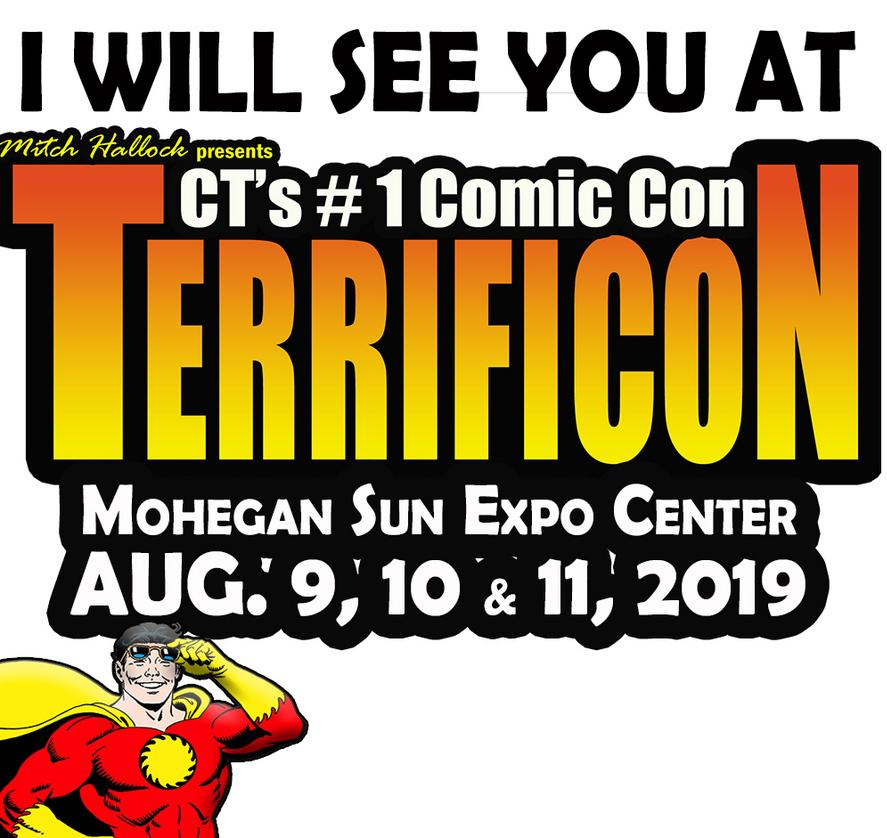 Hey everyone, Jack Drees here! If you have followed my blog over the past couple of years, you'd know that I occasionally cover my experiences at conventions, and the first one I ever did was the annual Terrificon. Therefore, it should perhaps be no surprise that I am returning to the con for the third time in a row! If you have read my recent "halftime" post, you'd notice that one of my announcements for August is my return to this con. But for the sake of tradition, I thought I would provide a preview to this event in depth.
For those who don't know about Terrificon, it is an annual event held every year in the state of Connecticut. In recent years, the event has taken place at the Mohegan Sun casino in Uncasville, 15 minutes away from its main competitor, Foxwoods. This year, the event returns in Mohegan Sun's Earth Expo & Convention Center, a venue where the convention happened to be held for the first time ever in 2018, making it one of the earliest events to have occurred in said spot. The con primarily focuses on comic books, comic artists, gaming, cosplay, sci-fi, fantasy, animation, and more. It is organized by Big Fedora Marketing, LLC and Mitch Hallock, who has spent years in design and marketing. They are also responsible for another Connecticut-based convention, CTGamerCon. I have never been, but I have been curious about it for awhile. Per usual, this convention is being held this August, but due to the actions one of the convention's competitors, they have decided to hold this year's con on the second weekend of August (9-11) as opposed to the third weekend of August (16-18). Why? Another New England con, specifically Fan Expo Boston, is being held on August's third weekend instead of their usual spot, which is the second weekend.
Regardless of whatever time it is held, the organizers are definitely promising a fun time. There are multiple recognizable celebrity guests, a number of big comic artists, and tons of shops to visit for all your nerdy needs.
One notable celebrity crew uniting for Terrificon comes from the show "Animaniacs." This con is said to have Rob Paulsen (Yakko), Jess Harnell (Wakko), and Maurice LaMarche (Ralph the Guard). All three guests will be showing up, signing autographs, and doing photo ops. They'll also have the option to voice record for a certain price. I cannot say whether or not I'll be meeting all three of these people, but Jess Harnell has recently gotten me curious because I just found out that he did the voice of Crash Bandicoot, the iconic video game character from the 1990s.
Other voiceover related guests include Larry Kenney (SilverHawks, ThunderCats), Tony Todd (Transformers, Justice League), Maile Flanagan (Ice Age, Naruto), and Phil LaMarr (Family Guy, Star Wars: The Clone Wars). Of all these voice actors, I'd be very likely to meet Phil LaMarr, for one thing, he plays Ollie on "Family Guy" and I would love to hear his character "see how things are looking" at the con. But he also played a smaller role in Quentin Tarantino's "Pulp Fiction," which I just watched for the first time and reviewed here on Scene Before. I would probably bring my "Pulp Fiction" Blu-ray for him to sign, maybe chat with him for at least a few minutes, because why not? Depends on the line though…
Although, if I had speculate from here, I am willing to bet LaMarr's line will be considerably short compared to a guest like Val Kilmer. As some of you may know, he played Batman back in the 1990s when Joel Schumacher's "Batman Forever" came out. So I am expecting at least one "Bat Nipple" Batman cosplay at this convention. It has to happen. Granted, George Clooney could have shown up and this would probably be much more likely, but Kilmer had the nips as well! But I am somewhat excited for him to be here, that way I have the opportunity to possibly ask some things about "Top Gun: Maverick," a movie coming out next year that I am really excited for. Unfortunately however, I don't know if I am going to get to do that, because I have no desire to get an autograph or photo op with Kilmer, especially when looking at the prices that he asks for. But I also looked at the panel schedule for this year and it appears, unless there is not enough specification or I am just completely missing something, there is going to be no panel for Kilmer.
Speaking of "Batman," another guest related to the franchise, Robert Wuhl, AKA Alexander Knox in Tim Burton's 1989 "Batman" movie, will also be showing up. However, even though I imagine a lot of people are desiring to stand near Wuhl, I think there is one guest I have yet to mention that will knock some people's socks off.
BILLY.
DEE.
WILLIAMS.
That's right, Harvey Dent himself, but much more importantly, LANDO F*CKING CALRISSIAN from the "Star Wars" franchise will be showing up to Terrificon. I would probably bet $1,000, and appropriately so since the con is taking place in a casino, that Billy Dee Williams will have the biggest line for all the con's guests. He has set himself up as a geek icon! These two franchises are enough to get him some attention at this con. Plus, he is going to be in the upcoming "Star Wars" film, "The Rise of Skywalker," which will easily generate some attention. I will definitely be going to Williams' panel, which is being held on Saturday at 1PM. However, I do not think I'll be getting a signature or photo op. Why? Just look at the prices! For personal items, a signature is $100. For an item at the table that happens to be 8 x 10 inches, it's $105. For an item at the table that happens to be 11 x 17 inches, it's $110! Granted, it would be nice to stand in line and make a commitment for Billy Dee Williams, but based on statistics, not only are the autographs expensive, but the website suggests that selfies at the table are not happening, and if you get an autograph, you cannot get a selfie with the purchase.
Plus… I already met him, so I'm good.
Yeah, we talked back in 2016 when I stood in line for him at Rhode Island Comic Con. I asked how he was doing, he said he had a decent lobster meal recently, I got his autograph, and I showed him something that I thought he might appreciate. Before getting into Billy Dee Williams' line, I ran into a shop at the con that sold drones. Believe it or not, it's called Cloud City Drones, which if you know your "Star Wars" lore, Cloud City is the city where the climax of "The Empire Strikes Back" basically unfolds. I'm not sure if he heard what I said, because I showed him a piece of paper that was essentially an advertisement for the place. But the way he responded, and I'm not saying he's a jerk, because I've seen him, I can say he's calm and well-mannered, but he said "That's… Star Wars." The way I thought he said that almost made it sound like that maybe he thought I wanted to know what Cloud City was, but I got what I wanted so I was satisfied. But that's not why I am not meeting him again, I just mentioned the whole overpriced autograph thingy. If anything, I'd enjoy talking to him for a second, ask how he's doing, and maybe remind him that we have met once in the past. But when I already have an autograph from Williams, not to mention one that cost $50 for the signature, plus $8 more for a protector, I just gotta say, "Eh, I'm good." There are certain celebrities that I wouldn't mind having multiple autographs from, in fact, there has been a case where that has happened for me, but if Williams' signature were cheaper, chances are I'd jump in line and pay up.
I will say however, when it comes to lesser known guests, there is one that I plan on interacting with at some point. I already met this guy at New York Comic Con last year by coincidence, but I barely got to talk with him. Although since he is on a list to visit Terrificon this year, I am putting out all the stops to meet Robert Franzese, AKA "Real Life Peter Griffin." If I can't meet Seth MacFarlane, this is the next best thing! I am subscribed to this guy's YouTube channel, he's hilarious, and I love how implements the "Grinds My Gears" gag into his videos. In fact, when he announced that he was coming to Terrificon, he implemented that very gag! Check out this video below!
I mean, the resemblance is uncanny! I will say, if they are serious about that live-action hybrid "Family Guy" movie and they want a realistic looking guy for Peter Griffin, we have your actor!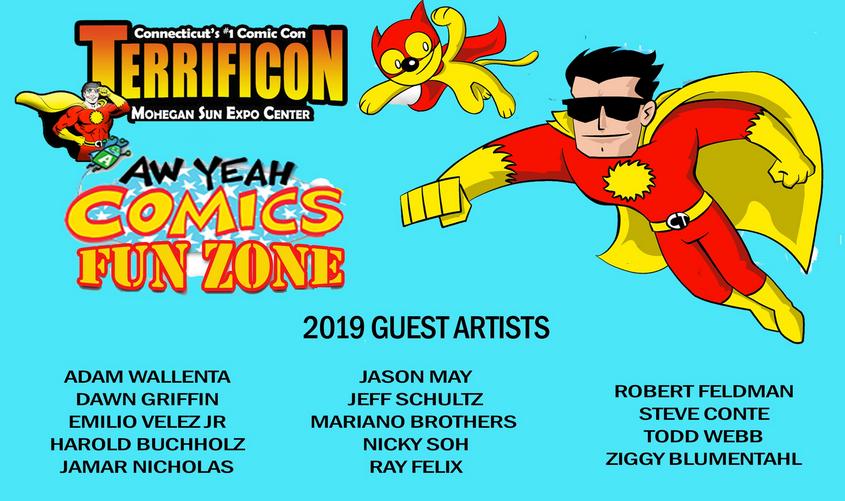 One of the things that I have personally noticed about Terrificon is that it is a good con for families, because if you have a child that wants to meet their favorite celebrities, and they are eight years of age or younger, they get free admission! That however only includes admission to the con itself and does not apply to any after con activities. But there is a thing that has been around last year called the Aw Yeah Comics Fun Zone. They have numerous guests music artists providing family friendly entertainment, various activities, magic shows, tons of things for kids to enjoy. So if you have a kid and you want to come to this con, why not bring them along? Just make sure you are an adult paying for your own ticket!
But what do kids also like? Games of course! Granted, this is also adult friendly too. This year Terrificon has a list of games lined up for everyone to enjoy. One game that I have noticed was there last year, but I did not play, was "Rock Band 4." I enjoy "Rock Band" even though I don't play it as often as I used to, but I'm still questioning whether or not I'd give this game a shot. But one game I will inevitably be playing at the con is "The Jackbox Party Pack." When I was at this con last year, there was a session on Friday as the con was coming to a close where a bunch of people gathered in a room to play "Jackbox" games. For those who don't know about "The Jackbox Party Pack," it is a series of games meant to be played with friends or at parties, and they all have this humorous flair attached to them. Some of my favorite games from the packs include "Fibbage," "Guesspionage," and "Trivia Murder Party." There is a good chance that there will be a decent crowd joining in to play these games, which will definitely make the experience all the more lively. This is all going down on Friday at 7PM, but that is not the only gaming-related event I'm planning to observe, because there are a couple of sessions dedicated to "Super Smash Bros. Ultimate" which are being held on Saturday. I'd probably be interested in the second session (singles) because the doubles match is being held at 12PM, which depending on how long it should go on, could interfere with me seeing Billy Dee Williams' panel.
But for those who also like tabletop gaming, they shouldn't have to worry about missing out, because there are plenty of sessions involving "Magic: The Gathering." These are all happening every day at various times. Other games that are to be seen include "Transformers: Turbo Sealed," "Star Wars: X-Wing," and "Warhammer: Underworlds."
Another thing this convention has is after con events. One example is happening at Mohegan Sun's Cabaret Theatre, where you can see John Barrowman (Arrow, Doctor Who) onstage. According to Terrificon's site, the event is said to be "filled with spontaneous stories, music, and fabulous fun." Tickets are on sale at prices ranging from $60 to $100 depending on which tier you select.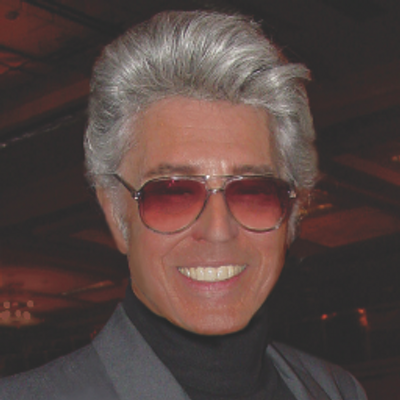 If you ever wanted to have dinner with a celebrity, now's your chance! Because you can sit down with a man who has undoubtedly established himself. He's a male model, art director, historian, magician, escape artist, musician, illustrator, pop-culture lecturer, publisher, designer, and sideshow fire-eater. I'm talking about Jim Steranko, or as my words probably suggest, the coolest person EVER. Except when he's eating fire, then he's flamin' hot! In the realm of comics, he's known as an artist-writer behind "S.H.I.E.L.D.," "Captain America," and "X-Men." And that doesn't even cover all of what he has done! The dinner will be held in the Passamaquiddy/Brothertown room in the Sky Convention Center and will conclude with a conversation about Steranko's life and career. However, tickets are limited and they are $125 a pop. I probably won't be going because it will coincide with the "Jackbox" gaming session. After all, the event is from 8-12 on Friday.
One thing I must point out in case certain people don't know, George Perez was scheduled to appear at this convention at a certain point as part of his ongoing retirement tour. He has announced his retirement back in January and soon thereafter, it was leaked that he would be appearing at Terrificon during said tour. However, fairly recently, it was announced that he couldn't make it and he couldn't cancel. But fear not, because there are still items up for grabs from Perez. This is suggested on a page from Terrificon's website announcing Perez's cancellation.
"We are working with Mr. Pérez to obtain 275 (the same amount of autograph tickets he was going to hand out at the show) limited edition prints that he will sign and ship to TERRIFICON to be handed out to fans on a first come, first serve basis."
So while there certainly are people, who in my opinion may be understandably upset or disappointed to know that George Perez isn't showing up, it is also worth noting that the con is still trying to pay respect to the artist as much as they can. While I'm not particularly interested in getting a signed print from him, I do recognize Perez's importance in the comics industry. He has been involved with both Marvel and DC, he penciled Marvel's "The Infinity Gauntlet," he's responsible for DC's 50th anniversary event, "Crisis on Infinite Earths," he rebooted "Wonder Woman" in 1987, and he has worked on several issues for Marvel's "The Avengers." He has done more than enough to solidify himself as a comic book icon. I almost wouldn't be surprised if he starts taking notes from Stan Lee and begins appearing in more comic book movies during his free time. He's had proper relationships with the big two, Marvel and DC, so it is possible that such a thing could happen. After all, with Stan Lee gone, we need new cameos! Plus, Perez is 65, he's got a good portion of his life let from the way things seem, and despite how retirement can be fun, maybe he'll eventually get tired of golfing.
One last important thing. This is a reminder that the con is occurring at the Mohegan Sun casino, and with that in mind, I am willing to bet a number of guests will be spending time doing much more than going to the con. They may want to shop, stay in the hotel, and grab a bite to eat, so if you want to save some money for activities, I'd recommend taking a gander at this link down below that will provide a bunch of deals for con goers. Keep in mind that certain deals will apply to certain days and some of these won't even be available on any day of the con. But a deal is a deal, so click the link below to keep things real!
DEALS FOR MOHEGAN SUN ATTENDEES
I am pretty excited to appear at this year's Terrificon, and I am going to be heading down there with a friend of mine. She got her own tickets, and we are ready to go into the con with the intention of making all other activities look dumb. If anyone knows me, happens to be reading this post, and will be either at Mohegan Sun or the con this weekend, feel free to say hi, but don't go looking in one of the casino areas because I am not gambling this weekend. The con will most likely be my "money-waster" for these few days.
Thanks for reading this post! I hope to see you all at Terrificon, and I would like to just remind everyone that days before I go to Connecticut, I am hoping to go see at least one movie. I'm going to be without family for a few days before heading out, I'll have some free time on my hands, so I may want to kill some of that time by going to see at least one movie. I'm not sure what I am going to see yet, but if things work out, I might do a double feature at an AMC because they have the $5 Tuesdays deal which I often like to take advantage of. After all, there are a decent number of movies that'll be out that I want to see such as "Hobbs and Shaw," "Midsommar," "Crawl," and "The Farewell." I also have a couple 2019 movies that I just purchased on Blu-ray that I have yet to watch. Those include "Missing Link" and "Alita: Battle Angel," so maybe I'll shoehorn in a review of at least one of those films. Who knows? Maybe I'll go check out "Once Upon a Time in Hollywood" again! By the way, if you have yet to read my review of "Once Upon a Time in Hollywood," feel free to click the link at the end of the post to expose yourself to the latest piece of work Tarantino has to offer. Be sure to follow Scene Before either with an email or WordPress account so you can stay tuned for more great content! I want to know, do you have tickets to 2019's Terrificon? What kind of tickets did you get? What days are you going? Or, since it's on topic, who is one celebrity that you wouldn't mind paying a lot of money for more than one autograph or photo op? I'll go with one I haven't met yet, so I guess I'll say Ana de Armas. I loved her in "Blade Runner 2049" and yeah, she's good looking. I could brag to my pals back at home that she's my new girlfriend.
I mean, look at her! Scene Before is your click to the flicks!