Hey everyone, Jack Drees here! Over a month ago I discussed what has previously been established about Christopher Nolan's upcoming flick, "Tenet." And as of recently, something else has been brought up that needs to be talked about. Specifically, the budget. Why? Because it is one of the biggest in history, not to mention, Christopher Nolan's second highest budget ever, regardless of whether or not you adjust the others for inflation. It has been announced by several sources that this film has a budget of $225 million. How big is that? Well, let's just put it this way. Christopher Nolan also directed 2012's "The Dark Knight Rises," which had a budget of $230 million. According to Wikipedia, that film ties "Spectre," "Captain America: Civil War," "The Fate of the Furious," and "Pirates of the Caribbean: Dead Men Tell No Tales" for the 18th highest budget for a movie. If what is being said about "Tenet" actually happens to be true, turns out it would tie the budgets of films like "Man of Steel," "Pirates of the Caribbean: Dead Man's Chest," "The Chronicles of Narnia: Prince Caspian," and "The Lone Ranger." All of these budgets are in the top 30!
My question is this. Is it worth it? Because one simple fact about this movie and my relationship to it is that I am perhaps one of the most likely individuals to end up going to see it. I love Christopher Nolan, I am well aware of his track record, which is much more than solid, and he made some of my favorite films of all time. He is practically a movie god in my book. And if this movie were coming out some time after say "The Dark Knight" or the "The Dark Knight Rises" I think this would be a guaranteed success. However, it is coming out in 2020.
I want to bring up some numbers here regarding Christopher Nolan's previous films, and I want to set a point straight. People love the man as a filmmaker, but I wonder if his name is going to be enough to carry this next film.
INCEPTION (2010) (released between TDK and TDKR)
Budget: $160 million
Box office: $828.3 million
INTERSTELLAR (2014) (released after TDKR)
Budget: $165 million
Box office: $677.5 million
DUNKIRK (2017)
Budget: $100-150 million
Box office: $526.9 million
By the way, for those who really want to know, the last two films in "The Dark Knight" grossed over $1 billion.
If you ask me, part of why films like "Inception" and "Interstellar" have been mega-successes is because they were released when Christopher Nolan and "The Dark Knight" were fresh in people's minds. But I am wondering if Christopher Nolan's clock is ticking. Because we live in a time where CGI superhero movies, Disney flicks, nostalgia bombs, and pretty much anything having to do with spectacle is what "the people" happen to be checking out.
Although at the same time, the description for "Tenet" makes it fall along the lines of a spectacle-type movie. Some have referred to "Tenet" as a "massive, innovative, action blockbuster" and "an action epic evolving from the world of international espionage."
I will say, this film has a chance, but partially because it is not based on any preexisting material, it almost seems impossible for it to become a box office success. Besides, the summer it comes out, it will be competing against films like "Bob's Burgers: The Movie," "Ghostbusters 2020," and because Disney is still running out of original ideas, "Jungle Cruise." Granted, "Tenet" is probably not going after the family demographic, but let's face it, it's probably gonna lose those kinds of people to "Jungle Cruise." If you ask me, I'd prefer seeing "Tenet" over all these movies, but I'm me, not everyone else. And basing purely on statistics and predictions, "Tenet" is probably going to have some trouble. Especially when you consider how "Tenet" is from Warner Bros., unlike these films. In fact, the only other July release announced for Warner Bros. is "Green Lantern Corps," which I honestly wonder if it actually will happen to see the light of day. And if I must add something else to the table, one of Nolan's recent films, "Interstellar," didn't win the box office on its opening weekend, instead that honor went to Disney's "Big Hero 6," an animated family film about the formation of a superhero team.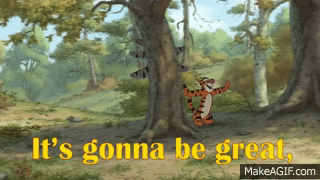 I have no idea what was going on when this movie was originally pitched. I would not be surprised, because I sometimes have this particular image in my head, if Christopher Nolan simply went to Warner Brothers, walked in the door, exchanged greetings with someone, said "I'd like to pitch a movie," to which Warner Brothers responded, "We don't care what it is, we want it!" Because Warner Brothers has helped distribute many of Nolan's flicks, usually to be met with extremely positive feedback. Therefore, their bond is amazingly strong.
Christopher Nolan's last few non-Batman films have been box office successes, making more than thrice their original budget. But I am wondering if based on their ultimate totals, it is perhaps a downward spiral. "Inception" came out after "The Dark Knight," which is the #4 movie on IMDb right now. "The Dark Knight Rises" came out in 2012, which was positively received, but not to the same levels as "The Dark Knight," which may have caused some audience members to lack the same level of faith in Nolan. Although based on the successes of "Interstellar" and "Dunkirk," that did not seem to stop him. It's still a question to keep in mind though because "Batman," despite its nerdy association, is popular. Then again, a lot of nerdy things have officially become "cool" so what do I know? You're not as likely to go to a bar and see everyone having a conversation about "Dunkirk."
I do think "Tenet" has a chance at being a success, but it also has significant odds of failing as well. It's an original film with an abnormally huge budget, and if the box office has taught us anything recently, most audiences are flocking to what they know. They know Christopher Nolan. But do they know him enough?
So if "Tenet" is to succeed, I do have some ideas as to how it could potentially win people over through its marketing campaign. It should insert the following:
"FROM THE DIRECTOR OF THE DARK KNIGHT TRILOGY"
The name "Christopher Nolan" in a significant manner
"GOLDEN GLOBE NOMINEE John David Washington"
Michael Caine (either the name, the actor in the film, or both)
Visually stunning moments
Enough to hide the movie's overall structure
SHOT WITH IMAX CAMERAS
In fact on that last one, what I recommend is doing something that Nolan did for "Dunkirk." When a big movie comes out this year or next year, perhaps maybe "Star Wars: The Rise of Skywalker," "Black Widow," "Birds of Prey," "Godzilla vs. Kong," or "Wonder Woman 1984," perhaps attach a 5 minute preview of "Tenet" to one of these films to emphasize the scope of the film. In fact, "Wonder Woman 1984" is also being shot with IMAX cameras, this would be like an appetizer for that film.
Granted, there is a sign of hope when it comes to Nolan's time of release, which is the fact that he is putting his film out during the third weekend of July. A lot of people have free time since it is summer, but most importantly, mainly for Nolan, is that said weekend is "a lucky date," as once stated by Deadline Hollywood. He released four of his most recent projects at that time, to have them all be met with eventual success.
Although another thing that could help Nolan is that none of his competing films (as of now) are listed to be in IMAX. On Wikipedia's List of films released in IMAX, "Tenet" is the only film confirmed to be released in that format during the month of July. I am willing to bet this list will change to include films like "Jungle Cruise," but based on the specs of "Tenet," I have a feeling that the IMAX brand is going to put more emphasis on that film during the summer more than any other. Kind of like how "Dunkirk" got an unusually long run in many of IMAX's theaters.
At the very end though, "Tenet's" success, at least from my point of view, is going to come down to a number of things. Positive reactions, originality, solid marketing, and giving audiences enough reasons to avoid checking out other similar films to be released in summer 2020. From what I have heard so far, the film has me onboard. I am looking for more original material to gloss over that will hopefully be remembered as time marches on. While I didn't go see it in the theater, "Inception" won a number of people over for being innovative and something that some viewers have yet to see. I am willing to bet that "Tenet" is able to have the same effect that "Inception" did with its viewers. The film involves action and espionage, which makes the middle of summer a good time to release it. But the film should be thankful it is not going up against a "Mission: Impossible" movie.
I feel like this is a very neck and neck situation. On one hand you have a director with name power, a great track record, multiple successes. But not only is this a property nobody has ever witnessed, but the actors are not box office draws, there's some competition for the time being, including some films that'll probably be more likely to get kids in the theater. What'll happen? I literally have no idea. After all, it's more than a year until "Tenet" releases, so only time will tell.
I want to know, what are your thoughts on the budget for "Tenet?" Personally, it makes me excited for how the film will turn out, and I imagine some other people will feel the same way. Even without the budget, this is already my most anticipated film of 2020 based on everything I have heard so far. However, do you think this is financially responsible enough to allow a future box office success? If so, I'm curious, how much do you think "Tenet" will make? If you think it is going to fail, how much money do you think it'll earn? Let me know down below! Thanks for reading this post! I just want to let everyone know that this week I am likely going to be seeing the movie "Yesterday," directed by Danny Boyle. I'm not sure what day I am going yet, but that is on my radar at some point. Be sure to follow Scene Before either with an email or WordPress account so you can stay tuned for more great content! Scene Before is your click to the flicks!