Before we begin this post, I just want to remind you all that next month is going to have a movie-based theme. I will not go into it, but for the sake of having content and not having to worry about talking about how crappy the world is, that's what's happening. Also, while I do share my thoughts on HBO Max right here, you can also check out my half-hour long video of my first day with the service. If you want to check it out, click down below and if you like the video, feel free to subscribe to my YouTube channel, which will have an all-new Blu-ray collection update coming this June!
PLEASE NOTE: If this is buggy, the video is currently being processed for copyright reasons.
Hey everyone, Jack Drees here! Here's a post you don't see often! Me talking about a streaming service! As you know, I have a large physical media collection, one in which I don't plan on getting rid of ANYTIME soon. But today, we are going to be talking about the new streaming service HBO Max.
HBO Max is marketed as a platform "where HBO meets so much more." Essentially, if you have HBO Now, it's basically that, but with more shows and a purple background! Heck, it's even the same price at $14.99/month! Although I did find a discount that let me get it for $11.99/month, so yay! Discounts! By the way, that discount is no longer available as it is a pre-order offer.
You get all sorts of old and new HBO content including movies and TV series. From everything to the fantastical, dark realms of "Game of Thrones" to a display of our reality within "Last Week Tonight with John Oliver." There are also new original shows on the service as well that you cannot get anywhere else. One of the most notable titles is "Love Life," starring Anna Kendrick, which dropped three episodes to the service on day one. It still has more episodes remaining, all of which are supposed to drop later on. Also joining the club with "Love Life" is "Craftopia," a competition where 9 to 15 year old contestants get creative and try to take home the "Craftrophia." You also have all new "Looney Tunes Cartoons," a staple of the Warner library for years with brand new episodes. Plus "On the Record," which centers around Drew Dixon, a former A&R executive. When it comes to originals and exclusives, the lineup does not intrigue me. But there is plenty more coming in the future including "The Flight Attendant" starring Kaley Cuoco, "Raised by Wolves," exectuive produced by Ridley Scott, and there's even continuations of past IPs such as an all new season of "Search Party," which started as a TBS original, but will now be releasing new episodes via HBO Max.
I like the selection of outside content this service is starting out with. It's got all twelve seasons of "The Big Bang Theory," four seasons of "Impractical Jokers," the Without Borders specials of "Conan," and even though I haven't sat through a whole episode yet, "Rick and Morty" is also on the service, and I have always been wanting to check that out. Plus, for those of you who smashed your television set once "Friends" was taken off of Netflix, you are in luck as HBO Max now has the entire series on their service. However, if you were going to watch the planned "Friends" reunion special, well that's impossible at this point as production was halted due to COVID-19.
The service has individual libraries including Crunchyroll, Adult Swim, Cartoon Network, Turner Classic Movies, and DC. For those of you who are DC fans, a lot of the big players are there when it comes to movies including "Wonder Woman," "Aquaman," "Shazam," "Supergirl," "Joker," and "Batman v. Superman: Dawn of Justice." However, when it comes to missing titles, some big ones are unfortunately not on the service. Including "Man of Steel," Christopher Nolan's "Dark Knight" trilogy, and "Superman: The Movie." Keep in mind that other services have these movies including Netflix and the separate DC Universe streaming service. Given how this new HBO Max service has shows including "Doom Patrol" on it, it would not surprise me if DC Universe fizzles out and HBO Max picks up a lot of the load that DC Universe left over. It'll probably take shows like "Harley Quinn" or "Titans" and maybe implement them in the DC section. Given how HBO Max is trying to be a colossal service full of content, why not have these DC shows, which are likely being presented to a somewhat niche market be given to a wider audience? I would like to watch the new "Harley Quinn" show, but I don't need another subscription to do it. As for other DC TV shows, HBO Max also has CW's "Batwoman," Cartoon Newtork's "Teen Titans," and HBO's own "Watchmen."
As for movies, HBO originals make a presence, including the recently released "Bad Education" starring Hugh Jackman and Allison Janney. But a lot of the movies present are either from Warnermedia in some capacity including all the "Harry Potter" films, minus the first "Fantastic Beasts" installment, the "Lord of the Rings" franchise, "The LEGO Movie," "King Kong," and "2001: A Space Odyssey." Also included are a bunch of movies that you can find airing on the HBO airwaves regardless of who owns it including "Fast & Furious Presents: Hobbs and Shaw," "John Wick: Chapter 3 – Parabellum," "Die Hard," "Alita: Battle Angel," "American Pie," "Madagascar," and "Stuber." So while this is basically a Warner Bros. streaming service, it is welcoming other distributors and outlets to join the party, which if you are going to have a variety of content like this, it kind of makes the $14.99/month price worthwhile. Disney+ is $6.99/month, which kind of makes sense as it only seems to be catering to particular demographics. If you are a fan of "Star Wars," Marvel, Pixar, or if you have a kid, Disney+ is for you. But HBO is more on the side of Netflix where they have content for everybody, including some of the most adult media of all time. But if you want to put on say "Sesame Street" or "Adventure Time" or "Scooby-Doo" or "Happy Feet Two" for the kiddos, it's good for that too.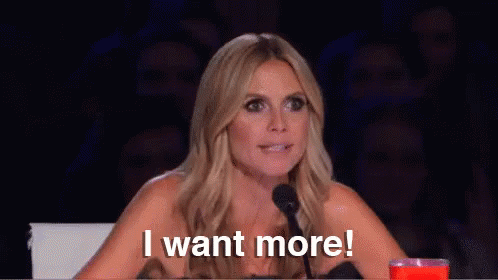 Now for a few negatives, I will point out that a variety of platforms will be getting HBO Max including Chromecast, PS4, Xbox One, Apple TV, newer Samsung Smart TVs, as a YouTube TV addon, and so on. But of the range in platforms available for HBO Max viewing, two of them ARE NOT Amazon Fire and Roku. Keep in mind, the other HBO apps, specifically HBO Now and HBO Go are still availabe on these devices but HBO Max is not as there is currently no deal that will allow HBO Max onboard. I would also be willing to bet if there is ever a case where HBO Max does wind up on those platforms that it will go in HBO Now's place given how the services are basically the same thing but one has more content. Also, I will point out that I get a lot of my media on my Sony Android 4K HDR television, which DOES get HBO Max, thankfully. But one of the things that I noticed that was missing at launch happened to be options for 4K. This sort of surprised me as a lot of the movies already on the service happen to be able on 4K elsewhere, including through physical media. Plus, while HBO does not necessarily have a 4K channel setup through regular television, they do have 4K content. A couple of seasons of "Game of Thrones" are available on 4K Blu-ray, and the same goes for "Westworld." Going back to Disney+'s $6.99/month asking price, I will also point out that while the library is smaller and catering to a niche demographic, one of the pros of the service is that there's plenty of 4K content available and there is no extra cost for it unlike services such as Netflix, in which you have to upgrade to their premium package if you have a lower tier. Maybe 4K will be a future implementation, but 4K TVs in general have been getting cheaper year after year so I figured HBO might want to start keeping up with these times a little bit. Again, as much as I think HBO Max will serve me well overtime, I see benefits to my physical media collection which I have spent years building. Yes, I can go watch "Wonder Woman" with the push of a button through HBO Max, but what if I want to watch it on 4K? Boom! I got the disc! That and I don't need internet for it! Booyah! I will also point out, even though HBO Max has a variety of content that I am willing to watch, there's a lot that I wish they had. Even though I already own it physically, I noticed that one of the key movies they were going to put on the service were those of the "Matrix" franchise. In fact, if you watch promos for HBO Max, you'd know that "The Matrix" was a core player in those promos. It's kind of weird how it's not on the service! The only "Matrix" property on HBO Max as of writing this is "Animatrix," otherwise known as the one "Matrix" thing nobody talks about. It's kind of bonkers!
Oh yeah, and I am looking forward to the Snyder Cut. If you asked me, I personally enjoyed the 2017 "Justice League" film more than most people and I will not deny that I had fun with it. But getting an alternate version of the film that may line up more with what the director could have originally put out does excite me. I wish it would also physically come out on Blu-ray and 4K as it would be nice to have on disc, but only time will tell.
I want to know, HBO Max just recently launched, but what are your thoughts on the service? Are you enjoying it so far? What have you watched on it? Why did you get HBO Max? To watch "Game of Thrones" again and be disappointed with the final season once more? To watch "Friends" in a time where you literally cannot hang out with friends? To watch real REAL CINEMA like "Casablanca" or "Citizen Kane?" Where does HBO Max rank for you in a world with seventy thousand streaming options available to buy? Let me know down below! Speaking of things down below, if you want to check out HBO Max for yourself and maybe sign up, go to the link below the paragraph!
Thanks for reading this post! Here's a weird thing to talk about in a post about a brand new streaming service! Physical media! Coming soon, for my 400th post, I'm going to be providing an all new update on my Blu-ray collection, which will contain new movies, but the same movie reviewing moron talking about them all! I will be doing it in video form on my YouTube channel but I will also be talking about it on here and sharing the video for you all to watch. To check this out along with other great content, be sure to follow Scene Before either with an email or WordPress account so you can stay tuned for more great content! Also, maximize your time by liking my Facebook page, otherwise known as that thing you'll be checking when you're distracted from whatever you're watching on HBO Max. Scene Before is your click to the flicks!