Hey everyone, Jack Drees here! It is now time for part 7 of the Scene Before series "Movies and COVID-19: Behind the Scenes." This series describes the recent happenings, or in some cases, a lack of happenings, in the film industry as the world deals with the COVID-19 outbreak.
As much as I want to continue to create informative content, I'm getting to the point where this series has become an annoyance. But I continue to do it anyway because historians can look back on this and remember it as a dire time for the film industry, which it really is. And those reviews I've been saving for months cannot go to waste. So Scene Before is STILL your place for the apocalypse! But who knows how much longer this will last? If I have to do more than twelve or thirteen, I might shove an aluminum soda can down my throat. In other news, I still know how to put on pants, I have not been going outside, and if I'm not back in the cinema by the end of July, I am going to throw all my DVDs and Blu-rays out the window like I'm a stubborn child!
And since we are still on a downward spiral, let's get to the news of the world!
Starting in New York, we have news regarding what could be the United States' most famous public transportation system, the MTA (Metropolitan Transportation Authority). Andrew Cuomo, governor of New York state, made a major change to the system. The MTA is known for having a 24/7 schedule, so they never stop running. However, under Cuomo's order, the system will be shutting down from 1 AM to 5 AM. This is likely a financially responsible decision, as nightlife in New York is nonexistent at this point. Plus, ridership is down 90% as far as the system goes. With less money, there's more of a willingness to engage in the system's preservation. This is also part of an effort to properly disinfect MTA property and machines, making a safer and cleaner ride for customers.
While some states are going to have to wait a bit longer to reopen, some like Georgia and Texas have begun easing on restrictions. Another state that has announced some easing on restrictions is the New England state of New Hampshire. The state plans to partially reopen starting May 11th. Certain pieces of economic industry including golf courses, campgrounds, and hair salons are permitted to reopen. Outdoor dining is also permitted to take place. Strict guidelines are still in place however as there is still a tendency to keep people 6 feet apart. New Hampshire currently has over twenty-five hundred confirmed COVID-19 cases so far. That is more than neighboring states Maine and Vermont, but is significantly less than its other neighboring state, Massachusetts, which has over seventy thousand cases.
Let's go over to the United Kingdom and talk about Prime Minister Boris Johnson. Previously diagnosed with COVID-19, Johnson spent time in intensive care and was monitored health-wise. As he gets back into his routine, he stated that doctors were ready to announce his death in an event that he refers to as a "death of Stalin'-type scenario." Johnson told UK newspaper The Sun that he required "liters and liters of oxygen." During hospitalization, the Prime Minister kept asking himself: "How am I going to get out of this?" In other news, Johnson and his wife recently named their newborn son Wilfred Lawrie Nicholas Johnson. The "Nicholas" in this full name is chosen in honor of a doctor who helped aid Johnson.
Before we dive into our main topics, here's a conglomerate of news that I ought to share because it can be packaged into a little box. While most theaters in the United States seem to have a plan on opening back up in the summer, because nothing's out until then, some theaters are already opening their doors. For example, in Rhode Island, the Rustic Tri-View Drive-In, located in North Smithfield, is now part of the state's reopen plan according to Governor Gina Raimondo. As for non-drive ins, Texas has three Santikos theaters reopening with a $5 ticket deal. For the record, this is a third of the company's locations. Honestly, while it is good news for business that these theaters are reopening, I think it is also good news for health that they are taking it slow. The major chains like AMC and Cinemark still plan on a July reopening, which I think is fine, because it builds up anticipation and there's nothing really new playing until then. Outside the U.S., Norway is reopening its theaters starting May 7th, capping the limit at 50 people per screening. The movie theater to me is a place beyond the imagination. It's also a place where I occasionally get to see masterpieces. These masterpieces often get awards, such as Oscars. Speaking of the Oscars, let's talk about them!
THE ACADEMY CHANGES RULES FOR THE 93RD ANNUAL OSCARS
One of my favorite days of the year is Oscar Sunday. When this crisis first started, I was a little worried that would not even be able to see an Academy Awards show next year, much less get more movies that could potentially be nominated. After all, when you are a studio or crew and cannot come out with your movie, it's kind of a struggle. However, The Academy may have something planned next year. One indicator of this is them announcing changes to their rules and layout. Most notably, the Academy is putting its traditional rule of its nominees needing to have a theatrical release on hold. Specifically, the rule that a movie must play in Los Angeles county cinemas for at least a week with daily screenings taking place at least thrice. So if you play your movie in cities such as Los Angeles, Burbank, Santa Monica, Long Beach, Glendale, Pasadena, Culver City, or anywhere else in Los Angeles county that may have a movie theater under certain requirements, it could potentially be nominated for an Academy Award. Due to the COVID-19 crisis, the Academy is making an exception for this year. The following quote is taken from The Academy's website, oscars.org.
"Until further notice, and for the 93rd Awards year only, films that had a previously planned theatrical release but are initially made available on a commercial streaming or VOD service may qualify in the Best Picture, general entry and specialty categories for the 93rd Academy Awards under these provisions:
The film must be made available on the secure Academy Screening Room member-only streaming site within 60 days of the film's streaming or VOD release;
The film must meet all other eligibility requirements."
So this means that films like "Trolls: World Tour," "Scoob!," and "The King of Staten Island," which are either already On Demand or will be dropping towards On Demand soon, are considered eligible for the Academy Awards. Films that barely even got a theatrical release like "Bloodshot" or "The Hunt" also qualify. I'm willing to imagine to some extent that this *may* count a film such as "The Lovebirds," which was going to theatrically release this year and make a debut at South by Southwest. Although the festival was canceled and Paramount is no longer putting the film out in cinemas. But unlike films such as "Trolls: World Tour," which is available on platforms including Prime Video, Google Play, Vudu, FandangoNOW, AMC Theatres On-Demand, iTunes, and cable outlets such as Xfinity and Fios, "The Lovebirds" is going straight to Netflix. Given how Netflix has made a major presence at the Academy Awards in past years, films like "The Lovebirds" could be considered eligible, but is the Academy only considering certain platforms? Are exclusive platform deals going to tie in somehow? What about "Artemis Fowl" on Disney+? That movie was supposed to come out this month, but unfortunately that's not happening.
Also keeping fine print in mind, these rules pertain to films that were once planning on theatrically releasing. So films like Netflix's "Extraction," which was intended for a streaming platform, or HBO's "Bad Education," which went straight to television, will not qualify. This policy is also not permanent, as the Academy intends to make this only apply for this year's ceremony, and anticipates an end date in the future when there is a sense of normalcy, not to mention when theaters re-open. However, the Academy is also planning on expanding qualifying theaters to U.S. areas including New York City, the San Francisco Bay Area, Atlanta, Chicago, and Miami. As one who lives fairly close to Boston, I am disappointed, but we can't have everything, even if sports prove otherwise. By the way, I hate football. I said it.
PHYSICAL MEDIA (and other electronic) SALES GO UP
Now I imagine some people will flat out not care about this, but to me, physical media is the best way to watch a movie at home. Because when you buy a movie on Prime Video for example, you don't own it. Yes, you possess the film digitally, but if the service goes down, crashes, or the company behind it closes its doors forever, you'll probably never be able to watch it again. With physical media, it is all up to you. Now it is not a surprise that we have had more time on our hands to go on Netflix and watch "Extraction," to flock over to Disney+ and watch "Star Wars," to jump on over to FandangoNOW and give "Trolls: World Tour" a rent. But what KIND OF surprises me, and I say kind of, is how much of a presence physical media has in this pandemic. According to recent statistics, DVD and Blu-ray players went up 27% during the pandemic. Keep in mind, this is a market that Samsung recently abandoned.
Another thing to keep in mind is that DVD and Blu-ray players, which went up by 27% is not the only winner here, in fact, the increase is not as big as other categories such as TV mounts (41%), printers (61%), and streaming players (67%). So rather than just being a great boost for physical media, it is also a great boost for tech. TVs have been doing well, and so have computers. As for where the actual total of sales for DVD and Blu-ray DISCS stand, that's another question. Although, based on this quote from NPD's Tom Baker, that type of electronic may be doing just fine.
"Sales are up as consumers stay at home and look for multiple forms of entertainment. These include DVDs and Blu-ray discs to entertain children while their parents are working, backup access devices if Internet access is challenged by streaming, or simply the consumers' realization that they may need a physical disc player as an alternative to streaming and either they didn't already have one or the one they do have needs an upgrade."
Honestly, in a time like this, I think some people are going to want physical media. Sure, it involves getting up and putting in a disc, but one of the reasons why I am such an advocate for it is the technical side of it. Outlets like YouTube and Netflix have lowered the default quality of content to standard definition. With Blu-ray, the default quality is 1080p, or if you have a smaller setup, it'll work in 720p. Yes, standard definition is the quality of DVD, which is 480p, but again, I'll bring up the fact that you have control over your content. Netflix, or more specifically, Warnermedia, is not going to snatch "Friends" away whenever the year ends like they did months ago. If you don't want it, just sell it and get some money back! Plus, you get all the bonus features which can help you pass the time. I just got the "Star Wars: The Rise of Skywalker" 4K Blu-ray last month, I still need to watch the bonus content! So I still have something to do! Also, what if the Internet goes down? You don't need any Internet to watch a DVD! If I had to come up with any downsides, maybe it involves a little more activity, but since we refuse to go outside, it could be worth taking a couple steps to the collection and popping a disc in. Or, since places like Walmart sells them, there's always a chance, given how grocery stores are becoming petri dishes right now, that other people touched the DVDs or Blu-rays and spread their germs, which may not be the most pleasant happening for a time like this. But of course, worst case scenario, you can always order these things online. Although I can also imagine that some people are buying these devices because they have smart capabilities as well, allowing them to contain apps like Netflix, YouTube, and Prime Video.
NO MORE KEANU DAY, BUT HERE'S MORE DELAYS!
One of the actors who arguably was the "winner" of 2019 is Keanu Reeves. His year in acting brought him success through films like "John Wick: Chapter 3 – Parabellum" and "Toy Story 4." He did films like "Replicas," which honestly sucked, but he also became a heavy hitting piece of promotion for the upcoming game "Cyberpunk 2077," by making a surprise appearance at E3 last year. And honestly, this might have spawned my favorite slice of all the content that went viral on the Internet last year.
In fact this year, the Keanussance is likely going to continue. After all, he is making an appearance in the third "SpongeBob SquarePants" movie in a minor role. The movie by the way for those who don't know is titled "The SpongeBob Movie: Sponge on the Run." Speaking of known properties, Reeves is also going to be reuniting with Alex Winter to star in "Bill & Ted Face the Music." Although, if you are a fan of one of Keanu Reeves' most popular franchises, specifically "John Wick," prepare to be disappointed. "John Wick: Chapter 4," once scheduled to come out May 21st, 2021, will now be releasing May 27th, 2022, a full year later. Taking the spot of "John Wick" is the "Saw" reboot titled "Spiral," which was supposed to be out May 15th of this year. Speaking of Lionsgate films, "The Hitman's Wife's Bodyguard," which is a sequel to 2017's "The Hitman's Bodyguard," will be hitting theaters August 20th, 2021, as opposed to its prior date of August 28th, 2020. An upcoming horror drama, "Antebellum," is set to release August 21st, 2020, as opposed to its original date which has already passed, April 24th, 2020.
However, sticking with "John Wick: Chapter 4," this delay is a particularly interesting one. Not just because it involves a meme-worthy actor and a hit action franchise, but this film was originally supposed to come out the same day as another Keanu Reeves movie. And it's not some indie film made by a studio like A24 or Neon. It's not, THANKFULLY, a sequel to "Replicas," a film Reeves starred in that turned out to be one of the worst films of 2019. It's "The Matrix 4." Now if you asked me five years ago about the possibility of a "Matrix 4," I'd probably toss the idea behind my head. There didn't seem to be much place else that the story could go. But hey, everything's getting a reboot and a remake now, so why not "The Matrix?" I honestly don't know what to expect from it, but the fact that this is a reboot and not a remake pleases me. Nevertheless, both films prior to the delay of "John Wick: Chapter 4" were scheduled to come out May 21st, 2021. The Internet has often called this "Keanu Day." I will say that the delay of "John Wick: Chapter 4" is both a good thing and a bad thing. It's good because it avoids having the crew rush on making the film, but it's also unfortunate because as a Keanu Reeves follower, I figured it would be fun to go to the theater and do a Keanu Reeves double feature. However, if more good news needs to be said, I should also point out it's perhaps likely that these films, which by the way, are from different companies, will be marketed to similar groups of people, and maybe both could lose their respective studios money as a result. Both films debuting on their own release dates could not only benefit Lionsgate, who is delaying "John Wick: Chapter 4," but also Warner Bros., who is responsible for "Matrix 4." Not everyone has the money and time to go see two seemingly similar movies. While "John Wick" fans may have to wait, this could give Lionsgate a greater chance of creating a "John Wick: Chapter 5," because what if "John Wick: Chapter 4" doesn't warrant a sequel after losing lots of money to "Matrix 4?" At least the studio has a "Hunger Games" prequel and "Knives Out 2" potentially coming soon so it's not like they'll spend years losing money from here on out.
AMC THEATRES AND REGAL ENTERTAINMENT GROUP BAN UNIVERSAL FILMS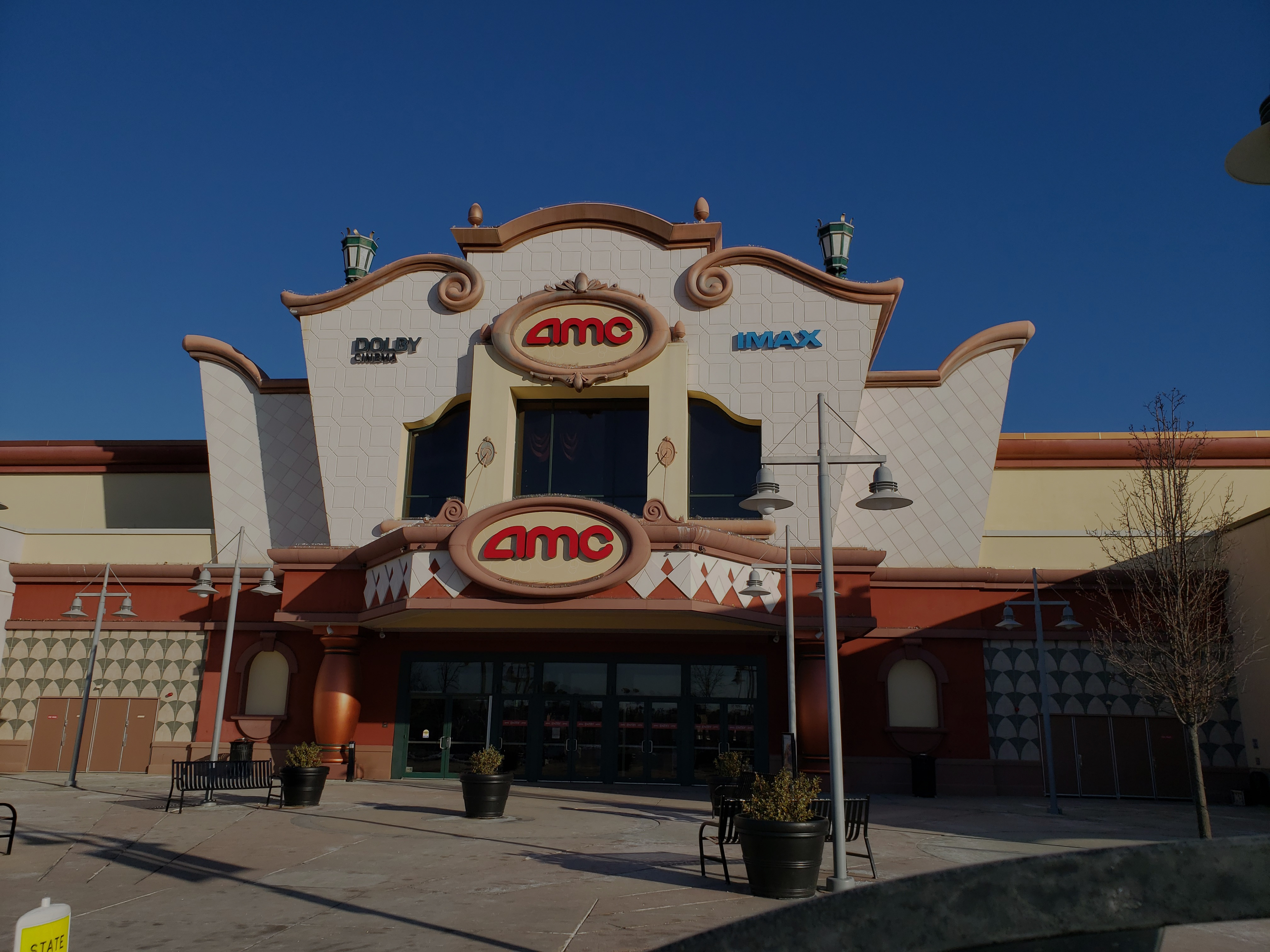 Can I get some popcorn?! Because I'd say it's time to enjoy the greatest battle in cinematic history, and it's not even in a movie! Tonight's fighters are… movie theaters and Universal Pictures! Now, "Trolls: World Tour" is a one of a kind movie, mainly because Universal decided that it should be released directly onto VOD. Universal bragged about the film's progress so far to the point where they thought it would be a good idea to release more of their films On Demand while also putting them into theaters.
Now, I'm going to have to be very careful here, because several different outlets have reported similar sounding items that might contextualize something different.
The story here begins by bringing the mega-chain AMC Theatres into the mix. AMC Theatres saw Universal's plan to simultaneously release movies theatrically and at home and responded by saying that they will not play any of Universal's movies if that's the case. While a source like The Hollywood Reporter did a story on this and cited from AMC CEO Adam Aron that the company will no longer play any of Universal's films in its theaters worldwide, one quote from Deadline's article suggests, also from Adam Aron, that they will not do so "on these terms." By that, it likely means that AMC will not release Universal's films if they just follow a simultaneous home video rollout. Keep in mind, it is traditional for films to follow a strict theatrical window. While there have been cases of films like "Black Panther" that you can still see in some theaters while it becomes available at home, tradition has suggested that a movie released for theaters must be out for about ninty days before it comes home. Universal doing a release like this not only ignores the theatrical window, but it also makes the theater potentially lose money because people could just stay home and put the movie on their TV. In fact, movie theaters were against Universal since this pandemic started. While they did manage to have a rather solid idea of making "Trolls: World Tour" a straight to On Demand movie, other studios seemingly have concretely laid out their plans and avoided giving such a last minute notice like Universal appeared to. NATO (National Association of Theater Owners) head John Fithian was against this from day one.
"Only Universal, and only on 'Trolls,' did one studio skip the theatrical model and go straight to the home. Universal continues to advertise to consumers that 'Trolls' will be released simultaneously to theaters and the home on April 10. And they are lying to consumers. Universal knows that theaters will still be closed on April 10, so unlike every other distributor who must simply delay their releases in that time period, but still understand that theatrical release is essential to their business model, Universal on 'Trolls' didn't make that decision. Exhibitors will not forget this."
Fithian also shares his thoughts on the current matter of AMC abandoning Universal films with this quote…
"Universal does not have reason to use unusual circumstances in an unprecedented environment as a springboard to bypass true theatrical releases. Theaters provide a beloved immersive, shared experience that cannot be replicated — an experience that many of the VOD viewers of this film would have participated in had the world not been sequestered at home, desperate for something new to watch with their families. We are confident that when theaters reopen, studios will continue to benefit from the global theatrical box office, followed by traditional home release."
Let me just say that if Universal is planning on releasing "F9" through VOD the same day as in theaters, that might be one of the worst decisions they've ever made. People go to those movies because they provide adrenaline rushes, the effect is not as great if watched on a TV, tablet, phone, or computer. This is why before this whole pandemic, I bought opening Thursday tickets. Luckily, I did get my money back. So if all Universal films are never coming to AMC again, it's going to make it harder for me to review them as AMC locations are easy for me to access. The theater is a huge money-maker for Universal, to have hundreds of screens lost is not a great investment in the long run. People are inevitably going to get back into routines, and part of that routine is the movie theater. It might take awhile for some people, but if you're someone like me who sees a difference in the experience from watching at home and in the theater, I'm going to choose the theater by a long mile. This is why I want to see "Tenet" in July. Heck, before this all happened, I probably had little to no intention of going to see the remake for "Mulan," but I'll show up because I want to support movie theaters.
But just you wait! There's more! Universal, if you do nothing, cinema chains will double the offer! That's two cinema chains not playing your movies, for a chance to lose more money! Cineworld, which currently owns the U.S. staple, Regal Entertainment Group, also said that they "will not be showing movies that fail to respect the windows." So, should Universal continue to release movies On Demand early, Regal, along with AMC, will not be playing those films in their venues. Alternate chains like Showcase Cinemas, Alamo Drafthouse, and Arclight for example have not really said much about this matter. But remember, the theatrical window is a sacred bond of trust. If you're putting a movie in theaters, chances are you have to follow it or face consequences.
Also, I wonder how much longer this will go on for, because guess what? If you go to Universal Studios Hollywood, you'll notice on the CityWalk that there is a movie theater that currently goes by the name Universal Cinema. The theater has reserved seating, recliners, a Director's Lounge, and an IMAX with Laser. By the way, that IMAX is also equipped with a 70mm projector, which if the theaters open back up in time for "Tenet," will probably be used. Guess who owns that theater? AMC of all possible names! Who knows what is going to happen there?! As for Universal Orlando Resort, they're safer in this circumstance as they currently have a Cinemark. They had an AMC at one point, but that has now closed. Gotta love drama.
NEW HOME VIDEO RELEASES
First off, it is Tuesday, May the 5th! Meaning it is the day after "Star Wars Day," AKA May the 4th! For those who have not heard it already, May the 4th be with you and as for today, enjoy your Revenge of the Fifth! With that being said, there's some new "Star Wars" content on Disney+, including a documentary on "The Mandalorian," the series finale of "The Clone Wars," and since we talk about movies on here, one of the new additions is "Star Wars: The Rise of Skywalker," the conclusion to "The Skywalker Saga." As of now, the full "Skywalker Saga" is available on the service. The only theatrically released "Star Wars" movie not available on Disney+ at the moment is "Solo: A Star Wars Story." However, the movie is currently on Netflix. If you are wondering when "Solo" will be coming to Disney+, it will be available starting July 9th, 2020. As for what's coming On Demand, one example is "The Lodge," which is about a soon-to-be-stepmom who is staying with her finace's children at a holiday village, where strange events begin to occur. The film is available today, May 5th, on DVD, Blu-ray, and Digital. Another film getting such a release on May 5th is "Arkansas" starring Liam Hemsworth and Vince Vaughn. It is the directorial debut of Clark Duke and was supposed to be shown at this year's South by Southwest Festival. The film is a thriller about two men who live under the orders of a kingpin whom they've never met. Unfortunately, a deal goes wrong, meaning they could end up facing harsh consequences. "Arkansas" was supposed to theatrically release on May 1st, the same day that "Black Widow" would have hit theaters had it not been delayed. However, it is now available physically and digitally starting today, May 5th. One more film to avoid skipping over is "I Still Believe," which is now out on DVD and Blu-ray as of today. The film is based on the true story and journey of Christian music star Jeremy Camp.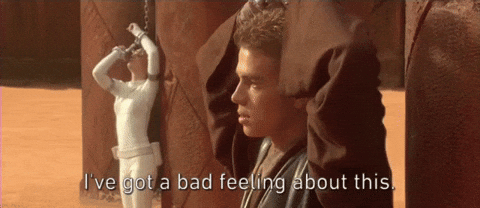 Thanks for reading the seventh part of the ongoing series "Movies and COVID-19: Behind the Scenes!" Happy Revenge of the Fifth, hope all the "Star Wars" fanatics in the world are happily going about their lives and not getting into fights in comments sections, because that's impossible, right? Also, Happy Cinco de Mayo, on a Taco Tuesday coincidentally! Two days that go together quite well! Also, if you want remind yourself of a simpler time when movie theaters were open, be sure to check out my latest YouTube video where I document my experience of going to see "Star Wars: The Rise of Skywalker" on opening night. Disney has already put copyright claims on it, but I really don't care as I enjoyed making the video. Also, if you like the video, leave a like, if you want to subscribe, go ahead! Speaking of leaving likes, be sure to check out my Facebook page and immerse yourself to posts much shorter than these while also getting the latest updates from Scene Before! Since we're still on the topic of likes, be sure to like this post if you're enjoying the content, and as we're continuing promotion, why not give this blog a follow either with a WordPress account or your email? I want to know, what is the biggest piece of movie news for you in regards to the COVID-19 crisis this past week or so? Did I miss anything? Also, how did you celebrate "Star Wars" day? Me personally, I started on May 3rd! TBS had a marathon and I watched for hours! Let me know down below! Scene Before is your click to the flicks!