"Godzilla: King of the Monsters" is directed Michael Dougherty (Krampus, Trick 'r Treat) and stars Kyle Chandler (Game Night, Homefront), Vera Farmiga (The Conjuring, The Judge), Millie Bobby Brown (Stranger Things, Intruders), Bradley Whitford (The West Wing, Get Out), Sally Hawkins (Blue Jasmine, Happy-Go-Lucky), Charles Dance (Alien 3, Game of Thrones), Thomas Middleditch (Silicon Valley, Captain Underpants: The First Epic Movie), Aisha Hinds (9-1-1, If I Stay), O'Shea Jackson Jr. (Straight Outta Compton, Long Shot), David Strathairn (The Spiderwick Chronicles, Good Night, and Good Luck), Ken Watanabe (Inception, The Last Samurai), and Zhang Ziyi (Rush Hour 2, Memoirs of a Geisha). This film is the sequel to 2014's "Godzilla," where the title character wreaks havoc over the city of San Francisco. 5 years later, this film tries to go bigger. More monsters, more destruction, more big cities, yada yada yada. And we also get emphasis towards Monarch, an organization overseeing these monsters we come across during the film.
The 2014 "Godzilla" film was an interesting experience. The trailers leading up to it were some of the best I have seen in my life. In fact, one of them might actually be my all time favorite trailer for a movie. Then I went to see it on opening weekend at a sold out IMAX theater. I was born ready. This is coming from a guy who up until that point, never sat down to watch a "Godzilla" flick from start to finish. In fact, I knew this going in, they changed the IMAX countdown before the movie to have sound effects from the trailers and Godzilla roaring at the end. It set the mood with ease. The movie was good for a theater experience, and I did manage to check it out once more when it hit premium channels. I also own a DVD copy of it that I once got for Christmas. It's not the best movie I've ever seen, but it's a good time.
As for this sequel, I had a similar relationship going into it. I went into the same theater as I did for 2014's "Godzilla." I was a bit excited, not to mention a little bit scared because I managed to hear about some of the film's reviews before going into it. It was ultimately a mix for critics, but for some reason audiences seem to be loving this thing. And before even entering the cinema, I remember seeing the San Diego Comic-Con trailer and I thought it was one of the best trailers of 2018. And judging by earlier impressions, this movie did manage to market itself pretty well if you ask me. But again, that's just marketing. Upon watching "Godzilla: King of the Monsters," I wanted to perhaps die. In fact, as I write this, I almost don't have words that I could possibly put into a sentence to describe this movie. And the sad part is, compared to a lot of other bad movies that I've witnessed, I have a tendency to go into them and not expect much. "Godzilla: King of the Monsters" is a movie that I was actually really excited for. It looked great, it looked like an epic theater experience (part of it was, but it didn't make up for tons of weaknesses), and I was just hoping for at the very least, a good popcorn flick. I am not one who would traditionally expect an Oscar-winning script from a movie like this, but I would at least want something where it feels like the writers are trying!
In fact, one thing that I really find to be weird about this movie is that despite how much I went out of it thinking it was a disaster, there were a couple moments that I could end up appreciating. The battle sequences are occasionally fun and look great on the big screen. The CGI monsters were all well designed for the film at hand. And as I would expect, the sound editors and mixers involved with this movie all deserve pats on the back. There are compliments to give, but these compliments are surrounded by tons of negativity.
As for how this movie's written, I don't know if someone secretly injected drugs inside of me for the first movie, because while Godzilla wasn't on screen for that long,  I thought the human characters such as those played by Bryan Cranston and Aaron Taylor-Johnson were at least tolerable. Here, we got a bunch of new characters that we never met in the first movie, and they feel so dumb that they would all need a dictionary to research the definition of the word "dumb." Yes, there are a lot of big name actors in this movie. You've got actors like Millie Bobby Brown, Charles Dance, Kyle Chandler, and my first impression of them wasn't anything that had to do with hating them, but that certainly changed as this movie went on. At first, these characters were believable and I could at least go along for the ride with them. Then during that ride, everyone is infected by a virus, making them go insane, and I am the only person who can BARELY keep himself in control. In fact, despite having all of these well-known actors in this movie, a lot of these characters feel like they could easily be played by someone else. The writing feels stale, robotic, and at times, it almost feels as if this movie does not know what it wants to be.
As much as I liked the first couple of trailers for this movie, specifically the one that was shown at San Diego Comic-Con and another one which came out in December. I still remember watching them and as I look back, they kind of differ in tone. The first trailer was slow, dramatic, majestic, and somewhat serious. Its follow-up manages to be faster in pace, and while there is some serious s*it happening, it lacks the same tone that I managed to get in the first trailer. This movie is like those two trailers, and I probably should have seen that coming. I do have respect for the film not lying about how it is going to present itself, but this is one painful truth to bear. Because the reality is, "Godzilla: King of the Monsters" just can't stick to being one thing. At one moment, it's about saving the planet, not mention sacrificing what we as humans have created overtime. At another moment, it's your typical, goofy popcorn flick with cheesy one-liners that are kind of hit or miss. I can imagine myself finding this movie on TV one day, perhaps on HBO or something, maybe watching it if I want to destroy my brain cells, clicking the info button and the description would be "Time to die."
The only human characters I really ended up liking in the movie are Millie Bobby Brown and Charles Dance, but it has nothing really to do with caring about their actions or their background stories. Millie Bobby Brown just manages to, out of everyone, including the hundreds of adults surrounding her, deliver the best performance in the movie. And Charles Dance just has a spark about him that would make him look good on screen no matter what he's doing. He's almost like JK Simmons. Even if he's wasted, kind of like he was in a movie like "The Accountant," there is still an appreciable screen presence that he can give. As for everyone else, there's nothing… truly revolting I guess… But it doesn't all add up to be masterful. Ken Watanabe's back? Not enough. Maybe his story stands out, but it does not add up to make a good movie. Somehow, these characters are more forgettable than most of Apple's terms & services agreement!
As for the monsters, I mentioned they do look cool, and they serve their purpose. One of the small perks that "Godzilla: King of the Monsters" has compared to its predecessor is that Godzilla actually receives more screentime. Unfortunately however, it kind of hits the tipping point. When the movie first starts, we get bits and pieces of Godzilla, but as it goes on, it's almost like we get an overload of Godzilla. It almost makes me look like a hypocrite since the lack of Godzilla was a major problem of mine with the last movie, but at least what we got tended to work. As soon as we reach the climax of the movie where everything comes together, I'm admiring all of the eye candy present, but then it extends to a point that feels like it overstays its welcome. It's almost like the movie does not really know when it wants to end.
Even with the presence of spectacular beasts like Rodan, Mothra, and King Ghidorah, it just makes me want to punch myself in the face for fun. They look great for a movie like this, and I want to give an enormous shoutout to the VFX artists doing a spectacular job on creating them. I have to say, if I were rating "Godzilla: King of the Monsters" based on technical aspects, it would be a positive grade. Granted, not perfect, because the cinematography is a little off and on. But visual effects do not have to do with the story, which is what matters most when it comes to just about any movie imaginable.
Sticking with compliments however, one of the highlights of the movie is when the camera can show off all of the monsters in full scale. In fact, based on what I've seen in trailers, that is an aspect of the movie that didn't surprise me once I saw the final product on the big screen. There's an extreme wide showcasing the true monstrosity of Godzilla and King Ghidorah as they gaze upon each other. It almost sends chills down my spine as I think about it. But during the battles, while what I was seeing was cool, it didn't entirely flow because the camera would just be in a certain angle that was uncomfortable or it would just keep moving. The best way I can describe it is messy. This movie may have a sense of style, at least it is trying to display that, but it can't always do so in the best possible way.
The first "Godzilla" movie from 2014 is 2 hours and 3 minutes long. It ended up feeling like a movie that would be around that runtime, perhaps less. This one however is 2 hours and 11 minutes long. It honestly felt like 2 and a half hours long, maybe even longer. In other words, I was watching "The Favourite" all over again!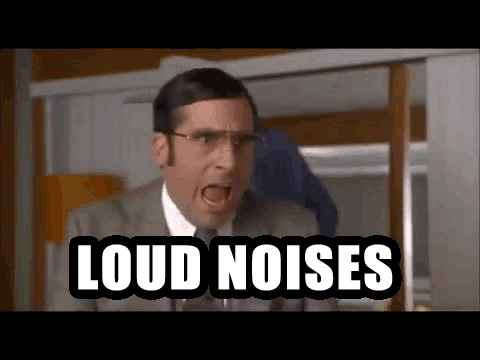 Also, as I was watching this piece of garbage, here's what I thought to myself. "Holy s*it. Now I see why everyone hates the 'Transformers' movies." While I will consider a few of the Michael Bay-directed "Transformers" movies to be less than satisfactory, I don't particularly hate the franchise as much as other people. I enjoyed the first film, then again I grew up with it so I could be biased. And I almost enjoy the third film even more! But this movie reminds me of those. The movie is called "Transformers," we have all of these cool fighting robots, but let's make the movie about the human characters! Underwhelming scripts for the win! Here, we have a movie called "Godzilla," and now we have to deal with a s*itty script that may have to do with Godzilla, but it collides with the plethora of human characters that may as just be there to pass time. If I were ten years old and I went to see this movie, I think part of me would be bored!
I know a lot of people will read this review and think about telling me in the comments section, "Hey, Jackass! Godzilla movies are not about brilliant scripts! They're about the monsters!" Look, guys. If that's the case, then you can make the same argument for a movie like "Fifty Shades of Grey." Don't go in wanting good characters! Go in for the kinky sex! Or what about "Sharknado?" Don't go in begging for a justifiable plot! Embrace the silly! Listen guys, unless you're creating some real-life event or there is some other special situation, no movie can exist without a screenplay. Some will be good, and some will be bad. This one was ugly. Is it cheesy? Yes. Some people may expect "Godzilla" movies to have some cheesy lines here and there. But it's also met with a clashing serious tone. This clash between tones may be a bigger and more brutal fight as opposed to any of the monster action scenes presented on screen! When you treat your movie's humans as if they are the core characters of the movie and you can't get me to care about them, and I barely care about the monsters, you've done goof. As an aspiring filmmaker and in this case I'll give a specification, screenwriter, I may be biased, but my case stands. This is especially important when you consider that this movie is in a cinematic universe. The next movie in this lineup is "Godzilla vs. Kong" and part of me is worried for that movie now because the excuse for both monsters to eventually interact could potentially be bulls*it. It could ultimately ruin the entire movie.
Please help me.
And one sad thing about this movie is this. While I probably hate this movie more than any other this year that I've witnessed so far. It's almost an enigma because for one thing, I'm able to find positives, but they are heavily outweighed by a plethora of negatives. Surprisingly, there's not a moment where I can remember conceptualizing a personal need for Anger Management classes. But based on this movie's script and my memory of said script, I almost can't remember feeling any emotion whatsoever, which may almost be worse than getting angry about a movie or its characters. I didn't care about anyone enough to decide how I truly feel about them. When your movie makes me a robot, even though I cannot process information like a robot, you know your movie is a special kind of crap.
Now I know that I said this movie is surround sound Heaven, but I cannot help but think of a quote one wise man said back in the day.
"What can we do, to encourage people to have more quiet in their lives, more silence? Real revelation comes through silence." -Fred Rogers
The answer, simple. Show everyone "Godzilla: King of the Monsters." That's all this movie is. S*it and noise. Nothing more.
In the end, "Godzilla: King of the Monsters" broke me. It made me dumber, it made me sum up better ideas for a monster movie script with a friend of mine, and it almost killed all hopes I have for this MonsterVerse Warner Brothers seems to be planning. I know a lot of people had no hope for the DCEU for some time. This is how I feel about this MonsterVerse. And as a sequel to 2014's "Godzilla," it tries to go bigger, but the reality is, bigger doesn't always mean better. It's like watching "Independence Day: Resurgence" three years later! With lackluster characters, unlikable plot elements, and beyond awful screenwriting, this movie, unlike its titled character, is most certainly no king. Will I go see "Godzilla vs. Kong" when it comes out? Sure, but whatever hype I've had for that movie before watching "King of the Monsters" has perhaps dwindled to a level lower than an underground subway tunnel in New York City. Let's hope my life does not become more miserable than it already is! I'm going to give "Godzilla: King of the Monsters" a 1/10. Yes, there are positives, but again, they are heavily outweighed by tons of crap, and the fact that my brain literally could not function upon leaving the theater. I could probably never watch "Godzilla: King of the Monsters" ever again. If the MonsterVerse becomes as big as the MCU one day and there's a big movie marathon at a theater, chances are I might end up buying a ticket, but I'd feel fine ditching "Godzilla: King of the Monsters." I'll probably use that time for a fresh air break or something. Who knows? But the fact is, this movie is a freaking monster. Also, first 1/10 of the year! It had to happen at some point! Thanks for reading this review! I just want to let everyone know that on June 11th I have plans to see "Men In Black: International" as part of an advance screening held a couple days before the film hits theaters. Be sure to look forward to that review! Also be sure to follow Scene Before with an email or WordPress account so you can stay tuned for more great content! I want to know, did you see "Godzilla: King of the Monsters?" What do you think about it? Or, when you see a movie like the one I'm talking about, does the script matter to you? Let me know down below! Scene Before is your click to the flicks!