Hey everyone, Jack Drees here! In today's society, there are lots of things that are going towards the subscription-based model. We have tons of monthly plan streaming services to pick from, there are a lot of specific item boxes that get delivered to your house every month, and the cinema industry has recently popularized this in regards to products relating to themselves. MoviePass was something to buzz about towards the end of 2017 and beginning of 2018, despite its shady business practices and eventual downfall. By the way, it's somehow still in business! Speaking of downfalls, Sinemia introduced their unlimited model in 2018 despite mocking MoviePass for their similarly laid out model. Unfortunately for them, they shut down in April of this year. Then, sort of taken from an idea done by Europe's Cineworld, AMC Theatres, which is popular throughout the United States, developed their top-tier plan to their Stubs program called A-List. This also spawned separate programs in chains including Cinemark, Showcase Cinemas, and even though the website still says it is currently in beta, Alamo Drafthouse.
But the question I had for awhile was this. When was Regal Cinemas going to join the party?
Regal Entertainment Group is the second largest cinema chain in terms of the number of theaters they have in the United States. Aside from having the Regal Cinemas name, they also possess the names United Artists Cinemas and Edwards Theatres, and their parent company is one of the early entrants to the subscription-based cinema trend, Cineworld! Guess what? After a number of rumors and bits of supporting evidence, Regal has joined the cinema subscription party! And unlike A-List, which I talked about on here before. Regal has three different tiers for their upcoming plan.
LOW TIER:
REGAL UNLIMITED ($18 per month + tax)
Unlimited free 2D movies
Usable at over 200 select theaters
Surcharges apply to premium formats
Surcharge of $1.50 to use at Unlimited Plus theater and $3.00 to use at Unlimited All Access theater
MIDDLE TIER:
REGAL UNLIMITED PLUS ($21 per month + tax)
Unlimited free 2D movies
Usable at over 400 theaters
Surcharges apply to premium formats
Surcharge of $1.50 to use at Unlimited All Access theater
HIGH TIER:
REGAL UNLIMITED ALL ACCESS ($23.50 per month + tax)
Unlimited free 2D movies
Usable at all theaters
Surcharges apply to premium formats
As for other benefits, they consist of the following (as suggested on Regal's website):
10% off

 all food and non-alcoholic drink purchases
No blackout dates

Free

 large popcorn and soft drink on your birthday
Earn Regal Crown Club® 

credits

 with every dollar spent using your Regal Unlimited™ subscription
Now let's talk about these tiers in depth.
I mentioned earlier that this service is specifically usable on all regular 2D screenings. You can go to the theater and watch a standard 2D movie for free. That means you cannot get any of Regal's premium offerings such as IMAX, 3D, ScreenX, or even the company's own large format experience, RPX. That is unless you are okay with paying a surcharge. Speaking of surcharges, there are a number of theaters that will accept only one or two versions of the program without making you pay extra to get into your desired screening. For example, I live in Massachusetts. The closest Regal Cinemas to where I live is in the city of Boston, specifically the Regal Fenway & RPX. That means if I have Regal Unlimited All Access, I can use it there, pay $23.50 a month, and not be charged any extra money to go see whatever movie I want in 2D. That's partially due to how such a theater specifically is only going to avoid surcharging people for said screenings if they have the All Access plan. If you have either the cheaper Unlimited Plus or even less expensive Unlimited plan, you will be forced to pay a surcharge for using your plan at a theater like the one I just mentioned. But there are also theaters in the state that will be a bit more friendly to those who have cheaper plans. There are several venues that allow you to use two plans without surcharge consequences in the state and others that permit all three and give no surcharges at all. To view what each theater is doing regarding these plans, click this link!
Even though this may have already been effectively suggested, I must point out that there is a requirement to pay additional charges when going into premium screenings like IMAX or RPX. So in a way, this is almost like MoviePass where users can only get a free movie if they go see it in 2D. But I'm not holding my horses yet, because if you reserve tickets through the app, guess what? You get charged a $0.50 convenience fee!
But I'm not gonna deny that any of these deals have perks behind them, especially if you live in a state or city where individual movie tickets are expensive! Take New York City for example. Let's base this on an actual showtime that I found online. This Wednesday, July 31st, I'll be in New York City and have nothing else to do. I have done a lot of walking this morning and I just need to relax for a bit. I'm in the Times Square area, which has a couple cinemas. I choose to go see "Spider-Man: Far From Home" in the Regal E-Walk at 1:10. Keep in mind, this is in 2D with no premium perks. They still have chairs available, I pick my seat, boom. Then the guy at the register goes "$17.15, please." So I choose to support corporate America because it gives me the awesome things that I want. But let's face it, I'm paying a little bit more than $17 to rent a chair for a couple of hours. Then I am instantly reminded of how kick-ass "Spider-Man: Far From Home" was because this happened to be my second time watching it! And because it is so kick-ass, I'm like, "AGAIN!" So I trot downstairs to the register, ask for a ticket for the 4:20 show, pick my seat, get charged yet another $17.15, pay up, go back upstairs, watch the movie again, have a good time, and decide to leave. Simple math indicates that when you multiply 17.15 by 2 you get 34.30. Therefore, if I had ANY of Regal's new plans, I would have been able to see the same movie twice and pay nothing at the counter both times. I'd just be paying for a monthly subscription, which ends up being cheaper than paying to see the same film twice at similarly priced times in a theater like this one.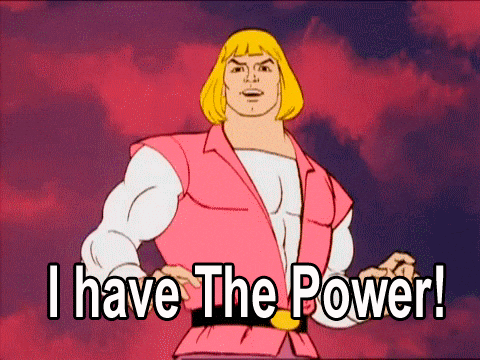 And I will say, this does suggest one major benefit of Regal's plans that I have yet to see anywhere else, because even though you do get additional charges at select theaters depending on what plan you have and which theater you go to, you don't have a daily limit, you don't have a weekly limit, nor do you have a monthly limit. You can see one movie a month, four or five a week, you can do a few showtimes in a single day, you have the power. MoviePass had a great idea of letting consumers see one movie a day, but what if that movie sucked? What if you wanted to see another movie that could have been better? Plus, you can't see the same film twice! I mentioned Showcase Cinemas, which is pretty popular where I live. They have a plan for individuals and groups, which I think is creative. However, once I looked at the individual portion, it looked terrible! Because it gives you a choice between 2 or 3 tickets per month. I imagine it would be good for certain casual moviegoers, but if you review a ton of films like me, that would not be the case. AMC A-List lets people see three movies a week in any format. While the lack of surcharge on the premium formats is pretty cool, having an unlimited option would probably make the consumer feel like they're the king of the world.
But this isn't all rainbows and butterflies. Because in order to use this subscription, you must have a digital app. There is no physical card you can obtain, and if you are still in the dark ages and have a flip phone, chances are you can't get this subscription. Plus, while I don't imagine a case that involves this problem for every user, you cannot reserve tickets for more than three screenings at a time. Another issue that I think a lot of people can put up with to be honest is that this is not applicable to things like certain double features and Fathom Events screenings. One issue that I would probably think is more concerning, although still somewhat fine, is that if I wanted to use this service and buy a ticket at the box office, it has to be done on the same day that a certain show starts. That means if I wanted to see "Once Upon a Time in Hollywood" tomorrow, I'd be required to buy a ticket online and pay a $0.50 convenience fee.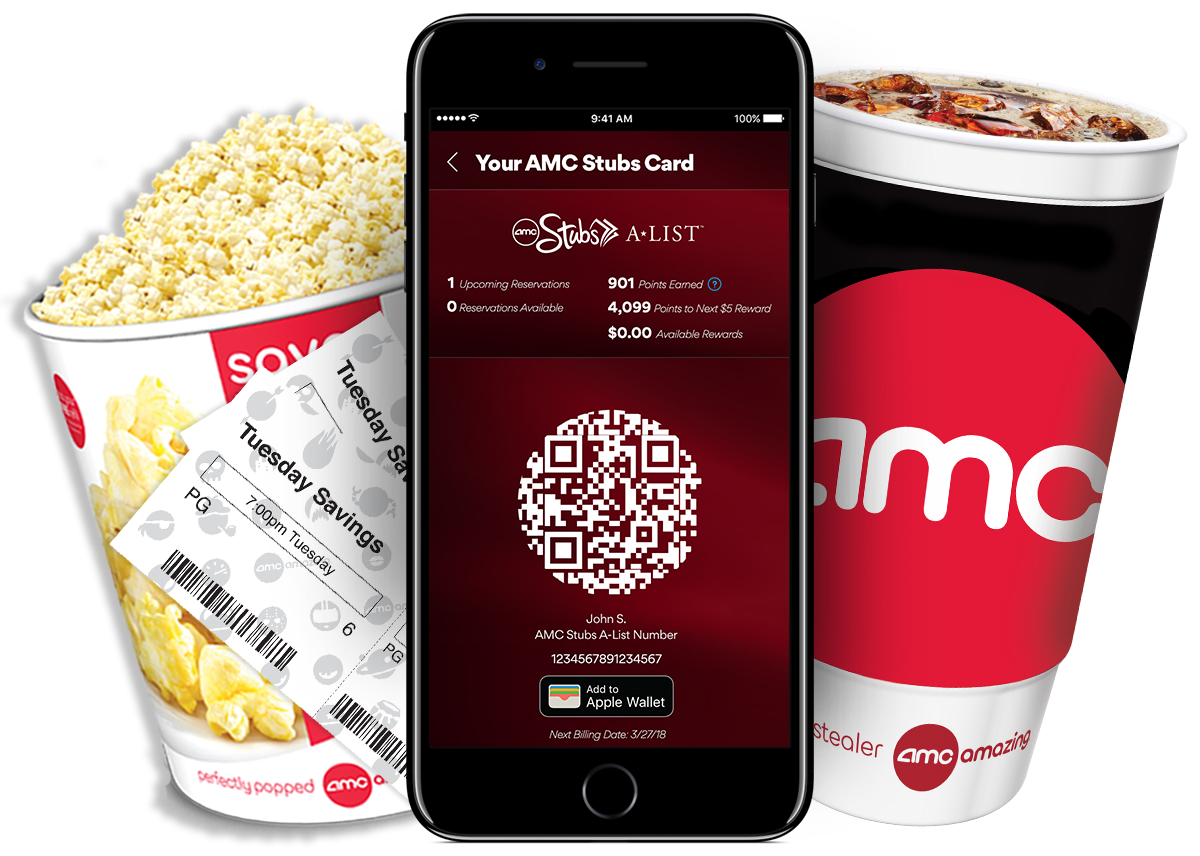 Plus, I will admit, I do not like the idea of having three different plans that can be either be applied at a few theaters, many theaters, or all theaters. This is why I like the simplicity of AMC's A-List. Granted, they have different prices based on the area where you live, but I still like it better because that price does not restrict you from visiting outside of said area. There are slight restrictions, but it still lets you go from a state that is charging $19.95/month (Ex: Texas) to a state that is charging $21.95/month (Ex: Florida). If you live in either one of those states and for some reason you end up somewhere like California, which charges $23.95/month, you can still go see a movie there, but you have two more chances to see a movie in a state that does not cater to your price zone. Not only that, but if I lived in a certain area of my state that maybe would have been close to a lower tier theater if it were owned by Regal, I wouldn't have to worry about that if it were owned by AMC. As long as it has the AMC name on it and it is in my state, I can go to it.
I was admittedly worried about this at first, because on paper, it sounded like Regal was going to outright rob consumers who got cheaper plans simply because they don't work at all locations. And I will admit, the surcharges could be an inconvenience, and if I lived in a certain area, it would keep me away from more expensive Regal locations. But just the fact that surcharges exist as opposed to the concept where a higher tier theater makes you pay full price for a ticket puts a bit of a bigger smile on my face.
And you know what? Part of me even wonders how good this deal is from a business standpoint. I don't see Regal going bankrupt anytime soon. But one of the things that killed MoviePass is how many movies a consumer can see per month. Because the idea was that MoviePass would start out by giving consumers an opportunity to watch a movie a day. Then more and more limits set in as time passed to the point where you couldn't see certain movies, the site would crash, and you might not get the time you want either. Depending on how much free time someone has, someone can possibly go check out one movie a day, and that could end up being a lifestyle for many consumers. Granted, Regal has a slight advantage compared to MoviePass because MoviePass worked at several theater chains and operations, whereas Unlimited, Unlimited Plus, and Unlimited All Access are all exclusive to Regal Entertainment Group. I don't think Regal should have anything to worry about, but depending on how much it affects their ticket sales, it is a thought to keep in the back of their mind. Although at the same time, movie theaters traditionally have a split of money that goes in their pockets and the studios' pockets, so what they should really be paying attention to is how often people buy food. If this plan causes an uptick in concession purchases at Regal locations, then it's possible that this new Unlimited concept is a win.
So… Is this a good deal? For me, if I had to compare it to perhaps its top competitor, AMC Stubs A-List, I could do better. But I do think this could work for a lot of people. I know that in a state such as New Hampshire, which has more Regal locations as opposed to Cinemark or AMC locations, it can definitely help. Upon a quick Google Maps search, there is only one AMC in the entire state located in the town of Londonderry. Regal however has a few locations in Concord, Newington, and Hooksett. And if you live in a state like Maine, good luck finding an AMC because there are none in the entire state. There are Regal locations however! This can definitely save you a ton of money and if you go to Regal more than AMC, this might be for you. But as someone who has more AMC locations nearby and overall prefers some of the details behind the AMC A-List deal, I would stick with A-List. You don't get extra charges for premium formats, it is much more open-minded as to what theater you go to on a locality perspective, and your convenience fees are waived when buying tickets online! But if you go to Regal often, I do recommend giving this a shot and you could potentially save yourself a ton of money.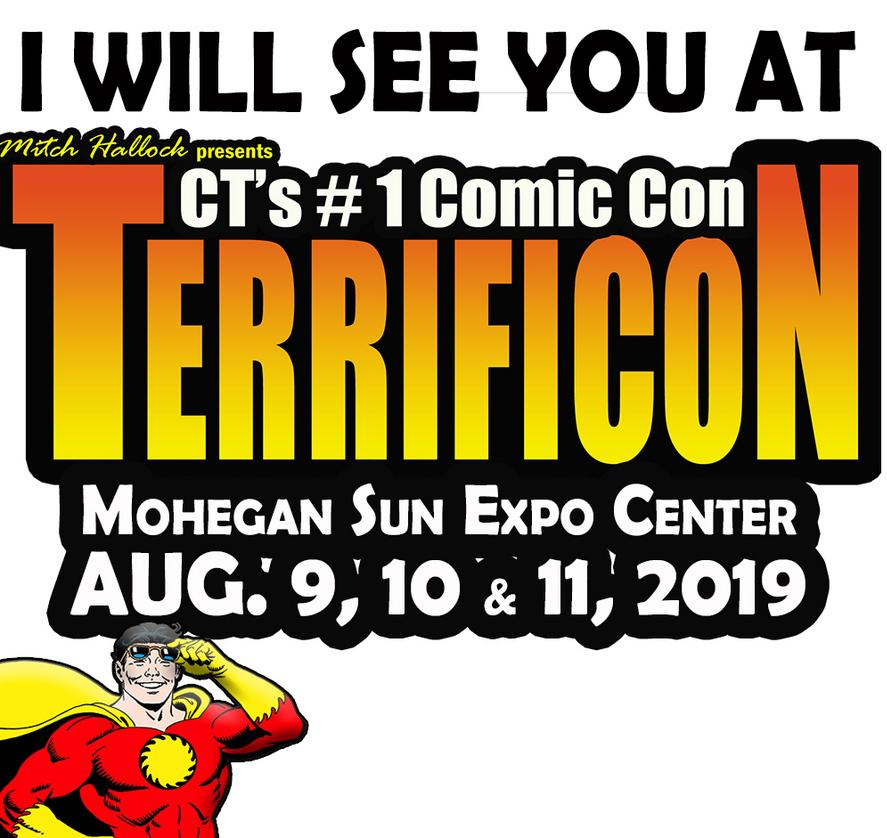 Thanks for reading this post! I just want to remind everyone that in a week and a half I am going to be heading down to Connecticut once again to visit Mohegan Sun for Terrificon. I have gone two years in a row, this is going to be my third, and per usual, I'll be doing a review and haul post. I'm thinking of implementing more video elements this time around because I want to avoid doing the same thing over and over again. Only time will tell, but I cannot wait. I'll be there all three days (August 9-11) so I'll have plenty to report. And I'll soon make a post about what's in store at this con coming up in a week and a half. I would have done it earlier, but I wanted to make sure I had enough details to share with everybody. Be sure to follow Scene Before either with an email or WordPress account so you can stay tuned for more great content! Speaking of being subscribed to things, be sure to like my Facebook page! I want to know, are you going to be taking advantage of Regal's new Unlimited concept? Which plan are you going to choose? If you want to know more about this, click the link below to find out more information! Also, I am curious. Have you ever had a cinema subscription service? Like, do you have AMC A-List? Do you have Cinemark Movie Club? Or… MoviePass, maybe? And if you have a MoviePass card at this point, can you tell me whether or not you have a MySpace? Just curious. Let me know down below! Scene Before is your click to the flicks!
Click here to find out more about the new REGAL UNLIMITED Plans!