"Captain Marvel" is directed by Anna Boden and Ryan Fleck (Sugar, Half Nelson) and stars Brie Larson (Room, The Glass Castle), Samuel L. Jackson (Pulp Fiction, Snakes On a Plane), Ben Mendelsohn (Ready Player One, Rogue One: A Star Wars Story), Djimon Hounsou (Gladiator, Blood Diamond), Lee Pace (The Hobbit: The Desolation of Smaug, Lincoln), Lashana Lynch (Fast Girls, Brotherhood), Gemma Chan (Mary Queen of Scots, Crazy Rich Asians), Annette Bening (American Beauty, 20th Century Women), Clark Gregg (The New Adventures of Old Christine, 500 Days of Summer), and Jude Law (Fantastic Beasts: The Crimes of Grindelwald, Closer). This film is the 21st installment in the cinematic universe. Good luck with your marathons, newcomers! "Captain Marvel" is about a soldier from another world who has memories of her past on Earth. As she is sent down to Earth, or as her planet's kind calls it, "C-53," she must combat a foreign force who can disguise themselves into other people and save the universe from further destruction.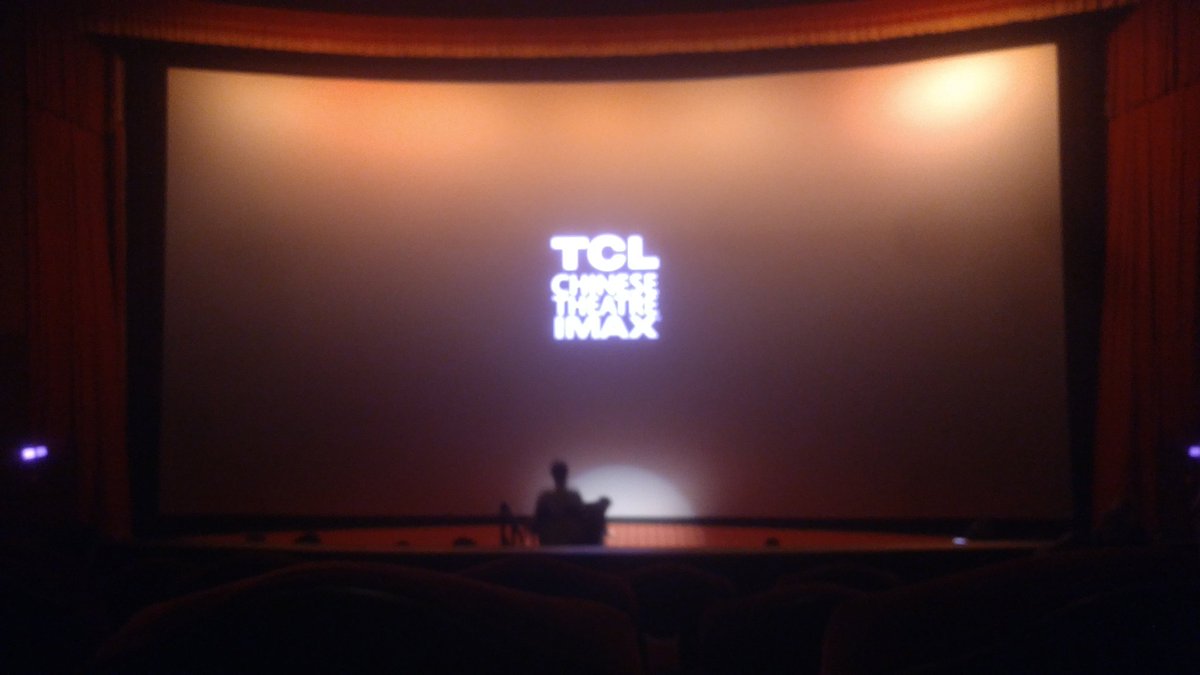 OK… Here we go. I went into this movie rather excited. I must point out though, it is not because I am seeing the movie, but because I got to see it in the historic Chinese Theatre. This was kind of a dream of mine and I was waiting to go away to see this movie instead of seeing it on its first two nights just to make the experience special. And it was! When it comes to my familiarity with Captain Marvel, it is admittedly lower compared to other superheroes. But regardless of how familiar audiences and I are with this character, Disney and Marvel had an excellent marketing opportunity on their hands. They have never done a movie with a woman in the lead role before, so after almost eleven years of making MCU films, this is the first time this was being done. Unfortunately, it was not good.
Let me just get some things out of the way. I'm straight, I'm white, and I am a male. I am well aware that my physical and internal qualities that I can't change, unless I go through surgery, puts me in the position of associating with the most hated type of person on the planet. So… reviewing this movie is hard. But I will say some things that I actually found to be good about the movie. This movie is kind of a crowd-pleaser. Much like a bunch of other MCU films, it had many attempts at humor, some of which totally worked. Some of the action is flashy and the visuals are very colorful. Speaking of that, the deaging done on Samuel L. Jackson is top-notch. And there are tons of callbacks to the 1990s that take up a portion of screentime.
Blockbuster Video, as seen in the trailer, plays a big role in the film. There's a couple moments where people were laughing because of how 1990s technology worked. There was the use of Dial-up, CD-ROM had its share of screentime, and as I imagine some people expected, pagers were used in the movie.
But as a story, the movie is cliche, which would be fine because "Wonder Woman" was actually cliche and that film was actually pretty kick-ass, but the thing about "Wonder Woman" which made me not care for "Captain Marvel" is the difference in pacing. "Captain Marvel," in reality, was a somewhat boring movie. Granted, there were parts that were exciting and entertaining, but there was a part of me that didn't care about what was going on, I didn't give a crap about the Kree, and after watching the movie, there are perhaps some parts that I feel like I am going to forget about in less than a month.
Let's talk about Brie Larson in this film. I like Brie Larson as an actress. She's very talented, she's won awards, and she is in one of my favorite movies of 2015, "Room." Also, I just watched "Scott Pilgrim vs. the World," a movie featuring said actress, and that was one of the best films I've seen in recent memory. Brie Larson has a tendency to sign on to play good roles. Granted, this doesn't always happen (watch "The Glass Castle"), but she usually has a keen eye for her roles. In fact she joined a movie that I am rather excited for the more I hear about it, "Just Mercy." Knowing how the world of Hollywood tends to work, or at least having an illusion as to thinking I know how it works, Brie Larson definitely saw potential in a role as her particular character in the Marvel Cinematic Universe. Based on the legacy of said universe, I could definitely see potential. However, the execution of her performance was… I don't know how to say this… Very off and on. The elements are all there for a decent Captain Marvel performance at the very least. A lot of the mannerisms done in the movie are all right for said character, and there is some range presented in terms of personality. But I feel like Brie Larson was at times directed to act a certain way that just didn't work. It felt like watching multiple characters in one to the point where it is almost easy to assume Captain Marvel had multiple personality disorder. The performance just kind of didn't work for me, which is absolutely disappointing because Brie Larson is practically an A-list actress. She won an Oscar for crying out loud! There are some moments where I found Captain Marvel to have some charisma behind her, some emotions to display, and others where she is just stoic. While there are times where such emotions (or lack thereof) can work for the movie, it is hard to tell exactly if everything flows as properly as I would hope. Speaking of proper flow…
One of the best movies in the Marvel Cinematic Universe is "Guardians of the Galaxy." Not only did it make a rather unknown comic book IP become known and loved by millions, but when the first movie came out, it was actually pretty unique as far as comic book movies go. And one way that statement can be supported is through the movie's soundtrack. Not only is it fun to listen to, but it has practically had an association with the movie in a way that many other soundtracks don't. While "Captain Marvel," unlike "Guardians," doesn't rely on a soundtrack for music all that much (maybe except for 90s' references), there is this one moment where a pop song can be heard. I won't go into much detail, but it is during a fight. If the crew behind this film was trying to capitalize on the success of "Guardians of the Galaxy," then I can totally see that. But it didn't f*cking work. In fact, that "Guardians"-esque moment, might just be the most cringeworthy part of the entire movie. And for those of you who know what I am talking about, I don't know if you will agree with me, but this is just how I feel. In fact, it totally wouldn't surprise me if some of these songs were put in because of "Guardians of the Galaxy's" popularity because Nicole Perlman worked on this movie, earning herself a story credit. For the record, she was a writer behind "Guardians of the Galaxy."
I will give some credit to Samuel L. Jackson however because like usual, he did a fine job as Nick Fury. And I will give even more credit to whoever deaged him. Sticking with the "Guardians of the Galaxy" theme, one of the highlights of the truly disappointing "Guardians of the Galaxy Vol. 2" was the deaging CGI done on Kurt Russell. It was nice to see Nick Fury not only have hair, but believable looking hair. Jackson's performance as Fury was definitely worth buying for how such a character would behave in the 1990s. However, without going into spoilers, there is something that happens in this film that references something in the future, and it takes place during the end of the film (no, not during the credits, around the climax). It is absolutely crucial to Fury's character. The way that this film manages to go about it, managed to get a big laugh from the audience, but I thought this GIF would sum up my thoughts on this whole situation.
Now imagine a part of my brain saying that for an eternity, and you have my thoughts on this moment towards the end of the climax.
And I gotta say, I feel like I am in a weird place as I review this movie. I am a straight white male. I have nothing against women having their own superhero. What I am against however is when people think take the idea of gender equality and twist it to make one gender look better than the other, and I will say, despite "Captain Marvel's" numerous flaws, not to mention its overall lack of memorability, one of its strengths is that it made a woman look good as a role model, while not exactly putting guys down. If you have ever seen me talk about the 2016 "Ghostbusters," chances are you know my thoughts on that movie, and none of them are good. One thing I absolutely hated about the 2016 "Ghostbusters" movie is that it went out of its way to display moments that practically make just about every man in the movie look like idiots. There's a secretary played by Chris Hemsworth who literally makes Patrick Star look like a genius. They ruin the reputation of Bill Murray. And there's a scene where the ladies shoot a giant ghost in the nuts. There are no moments where I feel like if I had a place in the "Captain Marvel" movie's universe where I'd have an IQ below 40. Thanks, "Captain Marvel!"
I don't really have too much more to say in terms of my own originally gathered thoughts, but I will point out that when it comes to "Captain Marvel," I feel like this movie manages to disappoint me in more ways than I would imagine. While the villain in this film could definitely be worse, I feel like we are going back to phase 1 and even phase 2 MCU, because the villain here was just not memorable. And speaking of villains I don't really find to be all that great, Ronan the Accuser apparently had a few moments in this film! Like… OK… More "Guardians of the Galaxy" stuff, whoppity do! I have no idea why you even needed much of Ronan's presence in the movie, but somehow he's here! Then again, his appearance, much like the film's main antagonist, could definitely be worse.
Also, another thing to consider about "Captain Marvel" is that this is the 21st film in the Marvel Cinematic Universe. Now that we have gotten to this point, it is getting harder to impress me because a viewer, it almost feels like I've seen everything. Granted, there are some unseen things in "Captain Marvel." This is the first female-led film in the franchise, this is the first film to take place mainly in the 1990s, and it is also the first film where we get to see a cat play a significant role.
By the way, if anyone wants to know my thoughts on Goose the Cat, I thought he was funny, but I don't think I liked him as much as other people. Although I imagine this character is going to inspire some people to create some funky, psychedelic t-shirts, which if that is the case, I can't wait.
However, going back to my main point, I have been a follower of the Marvel Cinematic Universe for years. And with following, comes knowledge, and having a competent knowledge of the MCU, to MAYBE hold my own in a related trivia competition, makes me realize that a lot has happened over the years. There are times when material might just seem like something we've seen in the past, but with a different name attached. "Captain Marvel," the more I think about it, just seems like a newer, inferior version of "Thor" with elements of "Captain America: The First Avenger" intact. You have this god-like being who is trying to find their identity or place in the universe, and part of it takes place in space, while another portion is set on Earth. Plus, it is another fish out of water story.
Also, before we get into the verdict section, I will point out a statement from MCU executive Kevin Feige.
"Captain Marvel, she is as powerful a character as we've ever put in a movie. Her powers are off the charts, and when she's introduced, she will be by far the strongest character we've ever had."
Having now seen "Captain Marvel," I am definitely not going to deny that Captain Marvel is powerful as hell. However, as far as her character being the most powerful of all, that is still up for debate. At least from my point of view. And speaking of which, there is a climactic moment towards the movie that was probably played for comic relief, but it also made a certain moment feel rushed and kind of cheap. More powerful does not always mean more exciting. And I say this whole "power" thing is up for debate for one reason and one reason only.
Can Captain Marvel do this? I'll wait… I've got years of my life left, which give tons of time to provide an answer.
In the end, I hate to say it, but "Captain Marvel is one of the worst movies of the MCU. Granted, that statement might not say all too much as very few have actually gotten a low score from me. I go to the movies for memorable experiences, and many of the MCU's installments have provided said experiences. I basically put my money on the table for "Captain Marvel," because again, I went to the Chinese Theatre, which is MILES from where I live, and I literally mean MILES, because I am from Massachusetts. The Chinese Theatre is states away! I had a good time, and I would love to come back. After all… There is a "Star Wars" movie coming out soon… But the whole experience would have been perfect if I went to see a better movie, and "Captain Marvel" was just not that great. I am happy for women who are getting a hero they want to look up to, but I am not judging "Captain Marvel" completely as a feminist piece, I am judging it as a film. As a film, "Captain Marvel" is visually appealing, which is not surprising at this point for a comic book movie. It is pacing-wise, perhaps the worst of the twenty-one films presented in this series. And I felt that I wouldn't pop this in my Blu-ray player right away if I had the chance. There is a mid-credits scene worth staying for, and there is another scene that happens towards the end. It is honestly unneeded, but if you like your end credits scenes, there's your update. I'm going to give "Captain Marvel" a 4/10. I honestly don't know if this grade is going to stay where it is. Because I honestly didn't like this movie, but part of me had glimmers of enjoyment. And part of me also wonders if I am being generous because this movie stars a woman. I didn't find myself to be angry throughout the film, so maybe this is technically a 4/10 for me. Only time will tell if this grade manages to stay where it is. And I gotta point out something regarding this "Captain Marvel," DC did this type of film better! How often do I get to say that? Maybe they screwed up on "Suicide Squad," the effects on "Justice League," and keeping a singular vision alive, but they managed to do a female-led film better than Marvel, and that is an accomplishment for DC if I have ever seen one. "Wonder Woman" over "Captain Marvel" for sure, if you ask me! Thanks for reading this review! I actually wanted to make an announcement regarding April, while most of the month is uncertain in terms of content (although an "Avengers: Endgame" review is a undoubted guarantee), I do have a confirmation for you all. For those you who follow the director Terry Gilliam, you may be familiar that he worked on films such as "Brazil" and "Monty Python and the Holy Grail." Recently however talk has been going around regarding his new film, "The Man Who Killed Don Quixote." For those who have ever heard of this film, you may be aware that production for it actually took decades to complete. Why? Total and utter disaster, that's why! Anyway, here in the US, it is playing in several theaters for one night. Courtesy of Fathom Events, I have scored a ticket to one of these shows on April 10th! Next month, expect a review from "The Man Who Killed Don Quixote," and if it takes forever to complete… Who knows? It could be just like the movie and go through several failures regarding production! Be sure to follow Scene Before with your WordPress account or email to catch that review and more great content! I want to know, did you see "Captain Marvel?" What did you think about it? Or, have you been to the Chinese Theatre? What did you see? What was your experience like? I personally enjoyed it, minus the movie. But I want to hear about your experience! Let me know about it in the comments section! Scene Before is your click to the flicks!