Hey everyone, Jack Drees here! While today is not technically the three year anniversary for Scene Before, I figured this celebratory post is still somewhat valid, after all, it is still March. Let's do this!
This year is my fourth doing Scene Before, and honestly I couldn't be happier. I have yet to give a 1/10 to a film this year, "How to Train Your Dragon: The Hidden World" received 2019's first perfect score, and I just finished my most experimental post of all time, the 1st Annual Jackoff Awards. By the way, I already have plans for next year, but I'm not gonna dive too deep into them. But we're not here to talk about now, we're here to talk about the past! So strap yourselves in for a ride!
Much like in my 2 year anniversary post, I figured I'd just lay back, drink something, and just remind you of some of my history. I don't have to go as in depth compared to before mainly because the first actual post I did celebrating my anniversary actually originally came around the two year mark, so this year you're going to be a lower variety of content. Is that a good or bad thing? I dunno, but it is a thing.
Starting off my highlights for my recent Scene Before history, and this is something that has went away for one reason in particular. If you have followed this blog for sometime, you may have been exposed to a certain web series, specifically one called "What the IVF?." If you don't know what I am talking about, you obviously have not read a majority of my posts from February to the end of summer 2018. If you know me in person, I have a history with the TBS reality competition, "King of the Nerds." I LOVE THAT SHOW. And also I consider myself a giver. With that in mind, the leading woman in this new web series, Genevieve, was actually a contestant on the show, not to mention she worked on it afterwards. I figured what I'd do is try to advertise the show and its latest episodes on my latest blog posts. These usually tend to work out as I happen to make at least one post a week. Not only did I advertise the program, I also did it for free! After all, as parents, these two honestly need money more than I do (which will probably say something as I am in college), so if I charged them, I'd practically be committing a crime. In fact, according to the people behind the project I apparently did this.
In other words I made history, booyah!
I have put promotions for this post in various posts, all of which were made in 2018, and each one is unique in its own way. There are often times where I would find a way to make "WTIVF" relate to the content I am focusing on, and it has provided some interesting results. I even got to use an image of Zuul from "Ghostbusters" when promoting this series!
"Before we dive into the review for "Isle of Dogs," let me just take a second to remind that this movie involves a search for a lost dog. When it comes to owning a dog, I'm well aware that the owner must take massive responsibility over it to avoid negative consequences.
That is unless, you know, you own Zuul from "Ghostbusters," in which case, you're in for the exact opposite of a treat, and face every negative consequence in the book." –Isle of Dogs (2018): The Collision of PG-13 Animation and Wes Anderson
Any occasion I get to use an image of Zuul for promoting something will always be a hoot. Enough said.
The show was also recently nominated for an Indie Spirit Award, or ISA if you want to call it that. Yeah, "WTIVF?" was nominated for Best Non-Fiction Series! Congrats to them, they deserve it.
The couple who described their journey to conception is actually not making that much content at this point because, well, they are actually parents now, they have certain responsibilities that can interfere with producing weekly videos, plus this has more to do with the journey leading up to a baby as opposed to the journey with a baby. However, if you do want to view more from "What the IVF?" I will provide links down below for you to check out, these links are for the show's social medias and website, check em' out, and tell Paul and Genevieve that Jack Drees sent ya over!
WTIVF? WEBSITE: http://www.whattheivf.com/
WTIVF? YOUTUBE: https://www.youtube.com/channel/UCILXSidkzWgwrQ5Oa1py78w/featured?disable_polymer=1
WTIVF? TWITTER: https://twitter.com/WTivF
WTIVF? INSTAGRAM: https://www.instagram.com/wtivf/
WTIVF? FACEBOOK: https://www.facebook.com/What-The-IVF-288868031634125/
This year was interesting for me when it comes to going to the cinema. I managed to check out a couple of Massachusetts' historic theatres for the first time. And since "2001: A Space Odyssey" was celebrating its fiftieth anniversary, I got to check out the movie at both theatres in 70mm. Before that however, I found out last year that one of my most anticipated films coming out, specifically "Ready Player One," was getting a limited run in the 70mm format. My father, sister, and I all went to the theatre, had a good time, and it honestly just reminded me of why I like film better than digital. There is a certain feel, not to mention, provision of detail, with film that you cannot get with digital. This is why I am still a snob when it comes to physical media. Because what do you need to stream? A fast internet connection. Physical media will always give you an opportunity to do something when the Internet goes down. I don't want to turn on something like "Batman Begins" on Prime Video and have to suffer through occasional buffering! This is why I have the Blu-ray! Plus I like my bonus features… Speaking of 70mm, I went out to one of the two theatres I mentioned, specifically the Somerville Theatre in Somerville, Massachusetts. There was this event going on this past September that caught my attention by the name of the 70mm and Widescreen Festival. This event is exactly as it sounds, because all of the movies presented are on film stock. Most of them are in 70mm, but there was one that was on 35mm. The one movie that caught my attention was John Carpenter's "The Thing." Now I have already seen "The Thing" and personally enjoyed it. I think there is definitely a number reasons to recommend that movie to someone. But I didn't want to see it per se, but I knew someone who did. My father happens to love this movie, and it is perhaps one of his favorites of all time. I wanted to provide him with an exhilerating experience like no other, so I let him know about it, and he was certainly on board, even with the show being at 10PM. But it was a Friday, so it could have been worse. By the way, when I went, the crowd was wild, and there was a lot of fun to be had.
Speaking of 70mm, this year also managed to already intrigue when it came to the format, because there was one film that was playing in that format that I would NOT have seen unless it were in said format. For those of you who have followed me for sometime, you might know that I kind of have a thing against Netflix. While I wouldn't doubt that it managed to create a bunch of original content to gain popularity over the years, I never used it mainly because I like physical media, and I feel like that company is a killer of physical media as a whole. They already slaughtered video rental stores. Who knows when FYE goes down the toilet? PLEASE DON'T LET THAT HAPPEN. But there was one film that was especially interesting to me. A film by the name of "Roma." At the end of last year, I noticed it getting some chatter not only from critics, but some in the film industry. A lot of people seem to have really enjoyed this film. So naturally, I go on Twitter and type this for everyone to see…
And they did! Because in Brookline, which is one town away, they have one of the art deco theatres in the area. They managed to get a 70mm print of the movie! I don't know if somebody behind the movie managed to see this tweet beforehand and decided to cater to me, but I was happy nevertheless. By the way, the movie was awesome, but it didn't make me buy a Netflix subscription. Just hoping they come out with a Blu-ray for it one day.
Another theatrical experience that intrigued me this year was for John Krinsinski's "A Quiet Place." The concept and trailers looked absolutely amazing. I don't normally seek out horror films, but this was one that I needed to see. While "A Quiet Place" was not exactly my favorite movie of the year, I will point out that its greatest strength is perhaps making people shut up. One of the key rules of the movie theater is not to talk. Let's face it, people do it sometimes. This movie managed to get everybody in the theater to be completely silent, and even take things even a notch down further. Because I rarely sipped my drink, and proceeded to do so with caution. And I also had popcorn, which I occasionally put in my mouth, but I didn't always chew it, because there would be many times where I'd put a piece in my mouth and let it dissolve on my tongue. That's how intense the experience was. Jump to the following Thursday, and you get to opening night of "Avengers: Infinity War." Basically, if you don't go to the theater often, consider this culture shock. I went from the most silent movie theater experience of my life, to perhaps the most obnoxious movie theater experience of my life. I am in a decent sized theater, but it has reclined seating, which means there are less options for seats. Then I go to my local IMAX, which has about 500 seats. Each one sold a ticket. I was clearly with a group of people who happened to be passionate and loyal to their favorite franchise. My pals and I, we're cheering, shouting, gasping, and I imagine some might have been crying too. I don't know how exactly how "Avengers: Endgame" is going to play out quality-wise, but based on my experience of watching "Avengers: Infinity War" in the theatre, once the tickets go on sale for "Endgame," I am gonna try going for the absolute earliest show I can get to. I'll take an unexcused absence from school if I have to! Can't wait! April can't come soon enough!
That was not the only movie premiere I have gone to this year, because I did that for "Solo: A Star Wars Story," "Ant-Man and the Wasp," and something rather unique regarding "Incredibles 2." IMAX decided to do something special regarding the movie one night before it premiered in theaters everywhere. What they did is provide the opportunity to go see a double feature of the first movie in the franchise and this new one before everybody else. This was not free however, but I paid somewhere under $19 a ticket, which for my experience, was actually a steal. Why did I do this? Not only did I want to see "Incredibles 2," but I actually had a childhood dream of seeing the film in the IMAX format one day. And I finally f*cking got it. Of course I jumped on the opportunity to grab tickets! As far as my thoughts on "Incredibles 2" go, it's not as good as the original, but that does not diminish the film's quality because it was super awesome to watch.
Speaking of getting to see movies before everybody else, I managed to go to my first advance screening this year. My first ever advance screening was for the movie "Tag" which I saw on June 5th, over a week before it officially released to the public. I thought the movie was definitely funny and heartwarming. Part of me regrets not buying it when I was at Best Buy this year for Black Friday because I did see it on Blu-ray for around $6. I also managed to snag passes to a couple of other screenings these past few months. These passes were for "Second Act," "Welcome to Marwen," "The Upside," and "Fighting with My Family." I am keeping my eyes out for more passes, because who doesn't want a free movie? Plus, as a movie reviewer, I need to get my thoughts out before anyone else. Timing is everything!
This year was also a big year for me and cons because this was the first year I managed to go to three conventions in one year. I went back to Terrificon and Rhode Island Comic Con, but I also managed to go to New York Comic Con for the first time ever. This was one of those conventions I have heard a lot about, and kind of dreamed of going to. And why did I go to it? Well, this year I was graduating high school, and I have a friend from Texas. I won't say their name just in case they prefer to remain anonymous. Who knows? Maybe I'll edit this and display their name in the future. This friend decided to go all out for a graduation gift and give me comic con tickets. It was either that, or a "lame ass Amazon gift card." I'm totally glad I didn't take the gift card. While my friend had to cancel at the last minute, I was still able to go and I had a fantastic time. Would I go back next year? That is absolutely hard to say. I love New York City, and I also fell in love with this comic con, but it's not cheap! Granted it is worth the price, but if I were to go to a convention, I'd also want to be cautious with what I'm buying (tickets are $50 for each day). Because you are buying tickets to step inside, then once inside you have the opportunity to purchase autographs or photo ops and other nerd-related items. Running one of these babies would be Scrooge McDuck's dream. Plus, I have made it tradition to go to Rhode Island Comic Con every year, and I don't see myself getting rid of that anytime soon.
This year was also pretty big for me regarding the Academy Awards. Aside from seeing Roger Deakins win Best Cinematography last year and reflecting on it, I also had tons of fits this year over how the most recent ceremony would go. The Academy Awards decided to nearly implement a Popular Film category, get Kevin Hart to leave the hosting position, not play all of the original songs, and have no host this year. Granted, the results of this year's telecast turned out better than I expected, but a part of me thought this year was gonna be a trainwreck. There are some snubs this year (documentary, visual effects, etc), but I found this year's show to be better than I once anticipated.
And in tradition of following last year's anniversary post, I wanted to look back at some of my favorite things that I've written in my recent history of Scene Before. You don't have to agree with me on it, but regardless, these are some of my favorite quotes. So let's get started with this year's reflection of Scene Before's history! Just so you know, I'm not counting anything related to the Jackoff Awards, as there's a lot to choose from in that singular post, and I almost like to consider it a special thing. The same can also be said about any of my promotions as they might be arguably considered separate from my posts themselves. Anyway, let's get to it!
"Jennifer Lopez made the top of the list on For Him Magazine's 100 Sexiest Women twice. She was named the most lustable celebrity of the past twenty years according to Vibe magazine. In 2011, Lopez was named "The Most Beautiful Woman" by People. Jennifer Lopez did not direct this movie, but there is no denying that a film's actors can have some power in the direction the vision tends to go. Where does the vision go?
Her figure.
Hey, jackasses! HER EYES ARE UP THERE!" –Second Act (2018) Jennifer Lopez Is Stunning, This Film Is the Opposite
""The LEGO Movie 2: The Second Part," AKA "The LEGO Movie 2," AKA "The LEGO Movie 2: Part 2," AKA "The LEGO Movie 2: The Fourth LEGO Movie In This Current Franchise," AKA "The LEGO Movie 2: The One After The LEGO Movie" is directed by Mike Mitchell." –The LEGO Movie 2: The Second Part: Another Excuse To Make a Batman Movie
"Last year I did a few posts on the Academy Awards possibly implementing the stupidest idea for an award, possibly in history. They somehow thought it was a GRRREAAAAT idea to do a Best Popular Film category! How do we get more people to watch the show? Let's f*ck excellence in the ass and just say a movie like "Black Panther" earned the all time greatest participation trophy!" –Is the 91st Academy Awards the Least Anticipated In History?
"And if you think I'm the movie blog version of "fake news" and I'm just spitting words out about all of this and think I'm just some crazy guy who lives in their mother's basement who has no life, let me just inform you, I live on my mother's property, but the basement is just where I get some of my drinks." –IMAX Showing a Double Feature For Incredibles 1 & 2 on June 13th
"Sure, you can also make the point that not every Marvel superhero in the Marvel Cinematic Universe had their own film released before "The Avengers." Although judging by the time, did you really think putting out a Hawkeye film before "The Avengers" would have gotten everyone flocking to the theater? Everyone would probably go see it now, including me even though I think Hawkeye's as useless as a rock paper scissors match to determine what time it is." –What the Heck is Up With Justice League (2017)? *PART 2*
"Let's talk about New York City, the city that never sleeps, despite having millions of hotel rooms complete with beds for use at a guest's convenience." –AMC Introduces A-List Program For Stubs Members (Is This A Good Deal?)
"This is probably one of those scenarios where my unbelievably crazy opinion is going to stand out from a lot of other people. So you know what? In celebration of absurdity, let's talk about some other unique film opinions I have.
ANIMAL HOUSE WAS BORING!
MAD MAX: FURY ROAD IS NOT AS GOOD AS EVERYONE SAID!
I ENJOYED PAUL BLART 1 & 2!
GROWN UPS 2 IS NOT JUST BETTER THAN THE ORIGINAL, IT'S ACTUALLY A GOOD FILM!
I LIKED CARS 2!
REVENGE OF THE SITH IS THE BEST STAR WARS MOVIE!
I LIKED A COUPLE OF LIVE-ACTION TRANSFORMERS FLICKS (1 & 3)!
I LOVE TIM BURTON'S CHARLIE & THE CHOCOLATE FACTORY!
FANT4STIC WAS BAD, BUT NOT AS BAD AS EVERYONE MAKES IT OUT TO BE!
GUARDIANS OF THE GALAXY VOL. 2 IS NOT GOOD!
THOR: RAGNAROK IS OVERRATED!
THE HOBBIT MOVIES HAVE A PURPOSE IN SOCIETY!
OZ THE GREAT AND POWERFUL MIGHT MATCH THE ORIGINAL WIZARD OF OZ IN TERMS OF QUALITY!
I LIKED VALERIAN AND THE CITY OF A THOUSAND PLANETS!
I HATED WE BOUGHT A ZOO!
PITCH PERFECT IS ONE OF THE WORST COMEDIES I'VE EVER SEEN!
DISNEY NEEDS TO STOP THE TREND OF THEIR LIVE ACTION REMAKES DESPITE HOW BEAUTIFUL THEY SOMETIMES MANAGE TO APPEAR!
BLACK PANTHER IS OVERRATED!
IRON MAN 3 IS MY FAVORITE IRON MAN MOVIE!
SPIDER-MAN 3 WAS AWESOME!" –Welcome To Marwen (2018): Back to the Future Part IV: A Robert Zemeckis Film
"This movie seems to pack in the moral that family is more important than work. It seems to suggest that being a part of a group of people you are attached to by relation is more important than being famous or busy. I will say, as a freshman in college, I did not choose to be busy for five days a week, other classmates who got to submit class choices before me did." –The Mule (2018): Clint Eastwood's Second Disappointment of 2018
"As I write this, I reread my older post on the trademark battle, and for those who don't know, San Diego Comic-Con apparently has claimed that they've trademarked the term Comic-Con, as stated during a court case between both parties. This court case by the way, was won by San Diego, and it just so turns out that neither party was satisfied with the outcome. Salt Lake was unsatisfied because they lost, and San Diego was unsatisfied because they didn't even get as much money as they would have hoped out of the case. They were awarded $20,000, the top prize one can win after a game of "Family Feud," as opposed to $12,000,000, which is the top prize of the game show that has yet to be pitched to ABC, "Who Wants to Be a Rich Egomaniac Who Doesn't Give Anything to Anyone but Themselves?" By the way, that game show is also an accurate title describing what Jeff Bezos' life is like as the CEO of Amazon." –San Diego Comic-Con Can Only Be the One True Comic Con: WHY I'M MAD!
"I'm not saying I have the inability to sit through movies like "Cold War" that are sometimes slow in terms of pacing, which coincidentally is a minor problem at times. Although what I am saying is that this movie just kind of underwhelmed me. Granted, it didn't underwhelm me all that much. When I watched it, I had a certain positive score for it in my mind once I left the theater, which by the way still stands. Plus, this movie is not even that long. The total runtime comes out to an hour and twenty-nine minutes. Although at the same time, maybe it did feel long because I did something I am somewhat ashamed to have done.
*Clears throat*
Forgive me father for I have sinned.
I had my phone on during the movie. Now don't worry, the ringer was off! I often leave my phone on with my ringer silent during many of my moviegoing experiences. But given how I don't have a watch on me, and since I don't have an iPhone, nor do I care to possess an iPhone, meaning I never wasted hundreds of bucks on an Apple Watch, I put my hand in my pocket, took my phone out, and checked the time. If I recall correctly, the brightness was low. Also, don't worry that much! There were a few other people in the cinema alongside me, I only had it on for a few seconds to check the time, the screen was hidden from everyone's sight, then I shut it down and put it away!
Man, that felt good and horrible at the same time." –Cold War (2018): The Colorful Technology of Amazon Meets Black and White
"This movie was done by some of the people who have worked on "Horrible Bosses," and I'll say having watched both "Game Night" and "Horrible Bosses," if you like the tone and humor delivered in "Horrible Bosses," I'd say you'd end up liking "Game Night." In fact if you ask me personally, I like "Game Night" better than "Horrible Bosses." Maybe it's because I was rather late to the party when it came to "Horrible Bosses" and my mother was hyping it up like a bride does with her own wedding. My expectations, while not small, were perhaps lower for "Game Night" than they were for "Horrible Bosses." And as of right now, I think a lot of you don't have to see either one of these movies and automatically consider "Game Night" better than the other. Why?
This guy. If you hate this guy, "Horrible Bosses" might not be for you." –Game Night (2018): Live Or Die, the Comedic Choice Is Yours
I must bring this into the discussion, and based on some of what I said before on this very post, this may make me hypocritical. As much fun as I had, I feel like if you took out the name "Star Wars," erased everything related to "Star Wars" that has been once established, this probably would have been one of the most boring movies of the year. And I gotta say one more thing… what was it? Oh! I remember now!
THE TENTACLES ARE BACK BABY! DISNEY CAN'T KEEP THEIR TENTACLES OFF THE TENTACLES IN THEIR "STAR WARS" MOVIES! My biggest problem with this is that Robert Downey Jr. doesn't make a cameo appearance, like, maybe in narration, and say "Get lost, Squidward!" –Solo: A Star Wars Story (2018): Somehow… This Star Wars Movie Exists
"Moving onto another category, it's Best Documentary! Let's look at the nominees!
Free Solo- Elizabeth Chai Vasarhelyi, Jimmy Chin, Evan Hayes, Shannon Dill (WINNER!)
RBG- Betsy West, Julie Cohen
Hale County This Morning, This Evening- RaMell Ross, Joslyn Barnes, Su Kim
Of Fathers and Sons- Talal Derki, Ansgar Frerich, Eva Kemme, Tobias N. Siebert
Minding the Gap- Bing Liu, Diane Quon
Wait, "Won't You Be My Neighbor?" wasn't nominated?! F*ck this! Moving on!" –91st Academy Awards Recap
"In the end, "Roma" is the best Netflix movie I have seen to date!
NOTE: It's also the only one, so it is also the worst." –Roma (2018): My First Netflix Movie Review (Now The World Has Seen Everything!)
"I love this trailer, I think it is one of the best recent trailers I've seen. The action looks very kick-ass, the effects look amazing, and most of all, the movie might be this year's greatest comedy. This movie continues to show that meta humor rocks! If the first "Deadpool," "The LEGO Batman Movie," "Seinfeld," "Family Guy," and "The Simpsons" haven't supported that statement already, I don't know what will!
Oh, and don't forget, f*cking Peter!
What about f*cking Peter?! Everything about f*cking Peter! That's what! I seriously want some more promotion with this character, I want the merchandisers to shove this character into every store as an action figure! I want Funko to make him a Pop figure! Also make exclusives for him at GameStop! FYE! Walmart! Hot Topic! Target! Walgreen's! 7-Eleven! San Diego Comic-Con! New York Comic Con! Emerald City Comic Con! Rhode Island Comic Con! Toys R Us even though they're going out of business! Blockbuster if they come back as a toy shop! RadioShack if they make a comeback and rename themselves as ToyShack and develop a bigger market for remote control cars! Maybe somewhere in Kim Kardashian's ass! I want Peter to go far and wide as Peter's eyes can see! F*ck Peter Parker! F*ck Peter Quill! F*ck Peter Pan! F*ck Peter Griffin! F*ck Peter Rabbit! F*ck Peter Venkman! F*ck Peter Brady! F*ck Peter Gibbons! F*ck Peter Pettigrew! F*ck Peter Piper! F*ck em' all! Because there's only one fictional character named Peter that matters at this point, and that is Peter! Just… Peter. Not Peter Boyle! Not Peter Dinklage! Not Peter Cushing! Not Peter Capaldi! None of those REAL Peters! Just Peter! You know what? I want to see Peter in action! Taking down characters with powers, even though he has no powers, and if he dies in this movie, it better be the most emotional thing I've ever seen! Dedicate a funeral to him at the end of the movie! Because at the end of the day, the only character that matters, is Peter! If you do that, this will be the next "Citizen Kane!" This movie will be a masterpiece, and we'll all demand a follow-up that might be just as good, maybe slightly worse or better, which will then conclude the "Deadpool" trilogy to be remembered for generations.
HAIL, PETER!" –Deadpool 2 (2018): The Final Trailer: GO PETER!
"I apologize to all souls who happen to go by the name of Peter, but a major lesson I was focusing on was "F*ck everyone named Peter (except this one we're talking about)."" –Deadpool 2 (2018): X-Men Origins: Peter *SOME FOUL LANGUAGE, SPOILERS IF YOU LIKE MOVIE REFERENCES*
"The film starts off with a montage in 2005, when the girls meet in kindergarten, otherwise known one of those times when you realize your life is about to go through a downward spiral of crap." –Blockers (2018): When Parents Don't Want Their Kids Gettin' Cocky
""Life of the Party" is undoubtedly the biggest movie of the weekend trying to stop "Avengers: Infinity War" from getting any more money out of the pockets of viewers. By the way, if this movie wanted to go for #1 this weekend, a number of us box office investigators would say nope, that's not happening. Ever heard of China? Big country, tons of people live there. "Avengers: Infinity War" just hit theaters there, so Disney is only gonna get richer from here." –Life of the Party (2018): 2018's Mother's Day Crowd Comedy
"My gosh, have you ever wanted to go blind so bad that you wanted to take two 9mm pistols and shoot em at your eyeballs? There was a point where I wanted to do that so f*cking bad during this goddamn piece of crap! And now that I'm sitting here and I have other things to think about, I wouldn't mind doing that in a garbage bin, full of trash, with a group of flies going around said bin, while on fire!" –Life of the Party (2018): 2018's Mother's Day Crowd Comedy
"I was in a nearly full auditorium with a high number of people who seemed to be enjoying themselves while watching this. They were laughing a crapton more than I was for sure. Me? I was just about ready to kill myself. It was just standard humor, you've got physical comedy, sex jokes, Melissa McCarthy playing herself despite having a different look to her, and whatever other little thing could be injected into a piece of crap such as this to make me want to go jump off a cliff." –Life of the Party (2018): 2018's Mother's Day Crowd Comedy
"One thing I gotta say about this movie that I've yet to say… It's a roller coaster. And by that I mean, it's one of the most vomit-inducing rides I've had in my entire life." –Life of the Party (2018): 2018's Mother's Day Crowd Comedy
"And after watching this schlock, I… kinda lost the will to live. So, if I die soon, I just want everyone to know, I'd prefer a funeral over cremation or backyard burial, and if any of my close friends or relatives, that includes parents, have more important things to do, it's all cool. In fact, you don't have to make it sad and depressing, you can even do a dance party with energetic music as some people go around my casket to symbolize my youth!" –Life of the Party (2018): 2018's Mother's Day Crowd Comedy
"Now it's 2000, and "Mission: Impossible II" is on the horizon. Once it came out, guess what happened? It made more than the original! It made a worldwide total of over $546 million. According to Wikipedia, this film's reviews were "mixed to positive." Me personally, I felt like I was getting cavities filled on all my teeth at once, so I really did not enjoy what I saw." –Mission: Impossible II (2000): Impossible To Enjoy
""The best-popular-film category might not be presented at next year's Oscars, but the Academy is still keeping the idea in its back pocket."
Is that another way to say you're keeping it alongside your ass?" –Oscars Best Popular Film Category CONFIRMED To Be Implemented To Boost Ratings
"On Amazon's quest against Disney, Apple, Google, Walmart, McDonald's, Netflix, Sony, Nintendo, Microsoft, Comcast, all of the big corporations out there, their mission to take over the world and make all of the consumers out there their slaves, did they ever think distributing "Gringo" was the best way to keep this quest going? I sure hope not, because 1, Amazon's growth in society is kinda scary, and 2, "Gringo" is just terrible!" –Top 10 WORST Movies of 2018
"Now the main boy's name in this movie is Atari, and as I watched this film, it almost made me want to make my own movie with a character named Atari. If I do make said film, I'd jokingly say somewhere in the script that his character is 2600 years old." –Isle of Dogs (2018): The Collision of PG-13 Animation and Wes Anderson
"Oh boy! A new "Sharknado" movie is out! Time to suffer once more– wait, this is the last one? I should hope so… But just in case…
NOW NO REBOOTS, PLEASE! Unless there's some sort of plan to unleash quality towards the "Sharknado" franchise I AM NOT GOING TO ACCEPT ANY OTHER MOVIES UNDER THE "SHARKNADO" NAME! UNDERSTAND?! This franchise can rot in hell with the live-action "Smurfs," "Fifty Shades of Grey," and as much as it pains me to say it, just about half of the "Star Wars" movies, I'm done with "Sharknado!" I'm done! Man that felt good.
P
A
U
S
E
I still have to review the sixth one, cra–" –The Last Sharknado: It's About Time (2018): At Least They Listened…
"As the movie begins, and we start to get reintroduced to characters along the way, I just remind myself of how much I don't care about anyone in the franchise. Granted, I will admit in my "Sharknado 4" review, I mentioned I cared more for the characters in the first movie. But there are some things to consider: I was just getting to know them. It wasn't known to me that Ian Ziering would practically be god in these movies. Not to mention, since it was the first movie, I didn't have to complain that I'm seeing these f*cking hooligans again." –The Last Sharknado: It's About Time (2018): At Least They Listened…
"Moving onto characters, let's talk about God–err I mean Ian Ziering. He's basically what you'd come to expect at this point. He survives everything. He is the biggest badass on the planet. Essentially if Domenic Torretto had hair and had to deal with sharks all the time, that is Ian Ziering's character. Oh yeah, right, he has a name, Fin Shepard. WHY AM I STILL TALKING ABOUT THIS?!" –The Last Sharknado: It's About Time (2018): At Least They Listened…
"Let's talk about the ending. I am not a mega-fan of the franchise, and you know what? If I were a mega-fan, then I probably would have appreciated it more. But in all reality, I was just kind of checked out. Then some of the last lines come in and I'm just begging to get on with my life and do something that's worth my time. The movie, and the franchise, THANKFULLY ends. That's one of the few, and there a few, positives in the entirety of "The Last Sharknado." It ends the saga. It's… over. It's f*cking over. But I gotta say, I was kind of angry (partially due to my bad mood received from watching this movie) that I had to see a text card come up with the word "Fin." You've already destroyed my brain, you don't get to do that, movie! Bad movie! BAD movie!" –The Last Sharknado: It's About Time (2018): At Least They Listened…
"If you thought "Sharknado" was bad, let me just keep it simple with "The Hurricane Heist," it's not any better. What the hell did I watch?! This movie was directed by Rob Cohen, and he is relatively known for directing other movies that either have huge followings, fall into the guilty pleasure category, but this movie didn't even fall into one of those categories! It fell into category -10, because ya know, it ended up on my top 10 worst list!" –Top 10 WORST Movies of 2018
"Also, just a fun fact, when I saw "Ghostbusters" in 2016 that actually made my worst movie of the year when I saw it. That was a couple years ago. McCarthy has done public work in 2017, but none of it involved theatrically released movies. Out of the three years I've done these countdowns, Melissa McCarthy has now been in TWO of the #1 worst films of the year! Congratulations! You won the award! …For making me feel like I wasted hours of my life multiple times! And apparently, Maya Rudolph was in this too, making this HER second time being attached to the worst movie of the year on here, with the first one being last year's "The Emoji Movie."" –Top 10 WORST Movies of 2018
"The trailer we got over the summer however was definitely the best of the bunch. It showed Venom as this dark, crazy being and it made me want more.
That trailer was a few minutes. This movie is around the two hour range. Two hours is certainly more than a few minutes. But more isn't always better. In this case, more is f*cking worse." –Venom (2018): A Turd in the Wind
""Venom" was written by three people and one of them probably wrote this movie because they have a good relationship with Sony. This writer in particular has written other Sony projects including "The Dark Tower," "Jumanji: Welcome to the Jungle," "The Fifth Wave," and "The Amazing Spider-Man 2." By the way, those last two films, I reviewed those and the highest grade I gave to one of those movies is a 3/10. Another writer worked on "Kangaroo Jack," which I heard was horrible. The third writer worked on "Fifty Shades of Grey" so when you add this all up, you get one word. S*it." –Venom (2018): A Turd in the Wind
"Without going into spoilers, they play a clip of one of their upcoming films in the end credits. And you know something? This isn't a minute, it's more like a few or four minutes! It just basically says, "Hey, our film sucks! If you were patient enough to stick around for all of this time, we have a special treat for you! Check out this amazing footage to one of our upcoming movies!" I know some of you might be thinking, "Hey, Jackass! Don't people like you praise Marvel Studios for their end credit scenes?" Again, those don't last nearly as long, and they stay in their own universe. This promotes a movie in an entirely different universe. It's just s*itty!" –Venom (2018): A Turd in the Wind
"I will give credit though where it is due, Tom Hardy has had his fair share of roles where he had to play a character in a mask. Out of all of them, this was by far the easiest to understand." –Venom (2018): A Turd in the Wind
"Once I heard about this film's "originality," I was intrigued. But then the advertising started, and everybody started comparing it to "Die Hard."
F*CK." –Skyscraper: Die Hard Without Christmas (2018) *PLUS RANT ON OBNOXIOUS MOVIEGOERS*
"In fact, some of you might be asking how predictable the script to "Skycraper" actually was. It was SO predictable, that a few audience members had a number of moments where they would say something out loud, and in a split second, that thing would happen. First off, if you're going to the movies, PLEASE DON'T TALK! IT'S RUDE! I PAID GOOD MONEY FOR THIS! Seriously, these audience members to my left, they just couldn't stop making noise! Granted, I talk during the movies, but only on occasion, and when I do it, I whisper. These hooligans showed up about thirty to forty minutes after the scheduled showtime, which in terms of seeing the movie, is about fifteen or so minutes through the runtime. I knew something was going to happen when I heard loud laughing from the back of the theater. Then they came into my row, and all of them were sitting to my left. DID "A QUIET PLACE" TEACH ANYTHING TO PEOPLE?! DON'T! TALK! DURING THE MOVIE! Gosh, I hate my life." –Skyscraper: Die Hard Without Christmas (2018) *PLUS RANT ON OBNOXIOUS MOVIEGOERS*
"Going back to visual effects, we need to talk about 3D. There are VERY few movies that I think have been worth the extra money for 3D. Some include "The Hobbit" trilogy, "Mad Max: Fury Road," and f*ck it, even the stupid "Ghostbusters" remake. Gotta give it credit for something, ya know. "Gravity" is also in such a category. You have many scenes where debris and characters are flying everywhere and it's all just a visual spectacle to the face. It's like you're in space and you're constantly getting hit in the head with debris! Only thing is you're much more likely to survive because in all practicality you might as well be Dominic Toretto from "Fast & Furious."
I can't wait for "Fast & Furious" in space. It's gonna be great." –Gravity (2013): Life in Space Is Impossible
"In the end, "Game Night" just shows that 2018 is probably one of my favorite years in regards to comedy ever. If I remember correctly, I think probably laughed here as much as I did during "Tag," which is kind of funny considering New Line Cinema and Warner Brothers worked on both movies. The chemistry between all of the characters was fantastic, I basically died laughing, and there's even a couple lines that I want to quote forever.
"I hate game night!" -Annie
Not me sister, I motherf*cking loved "Game Night."" –Game Night (2018): Live Or Die, the Comedic Choice Is Yours
"In the end, part of me was screaming this at the end of the film…
" –Serenity (2019): Not the Firefly Movie
"A group of people want to pull off a heist, but why not do it during a hurricane?! It'll be great! F*ck me." –The Hurricane Heist (2018): Fast Storm, Slow Movie
"I bought this movie on Blu-ray when I was in Connecticut, and while I can say that for the most part, I didn't go in expecting all that much, I was just hoping to have fun. The marketing for this movie made it look bad, but the kind of bad that I imagine you'd want to see. Appropriately, the advertising had "Rock You Like a Hurricane." I was just like, alright, let's embrace the stupid. Unfortunately, I couldn't, because this movie was just too boring. Sure, you've got an epic storm. But there is NOTHING ELSE of interest! I felt like I was watching the most boring episode of Bob Ross's "The Joy of Painting." In that episode, you don't watch Bob paint, you watch paint dry. I was watching this late at night, and I still remember shouting "BOOOORING!" four or five times throughout this piece of crap!" –The Hurricane Heist (2018): Fast Storm, Slow Movie
"Also, let's be honest, with a title like "The Hurricane Heist" and considering what goes down in terms of story, doesn't this sound like a pitch movie?
It's a heist film, with a hurricane! It's a disaster film, with a heist! We'll put in tons of CGI just to have something the audiences can look at! IT'S GONNA BE GREAT!" –The Hurricane Heist (2018): Fast Storm, Slow Movie
"Will has a brother named BREEZE. What the hell?! Who names their kid Breeze?! I mean, I imagine there are some Breezes out there, but I'm sorry for everyone who has to live with such an unfortunate reality of a name you literally have to breeze through!" –The Hurricane Heist (2018): Fast Storm, Slow Movie
I'll be completely honest with you, I'm actually getting a headache as I write this description. That's what this movie did to me! YOU DID THIS, MOVIE! –Uncle Drew (2018): Worst Pepsi Commercial Ever
"This review is unofficially sponsored by Pepsi!
Drink it!
Share it!
Love it!
And most importantly… shake it to play a prank on your friend who will eventually open it and get delightful taste of Pepsi all over their precious pants!" –Uncle Drew (2018): Worst Pepsi Commercial Ever
"As I bought my ticket for this movie at the box office, I recall being the first person to possess a ticket based on the seating options. That didn't last, you know, like the good old-fashioned Pepsi everybody seems to be drinkin' because it just tastes so freakin' good." –Uncle Drew (2018): Worst Pepsi Commercial Ever
"Although there were some people, this includes someone a couple seats away from me, who seemed to laugh at just about everything that was on screen. Now I am not revoking their right to laugh, but they are either easily impressed or have a completely different sense of humor than I. Either that or they drank enough Pepsi to enjoy the movie!" –Uncle Drew (2018): Worst Pepsi Commercial Ever
"Let's talk about some of the characters in "Uncle Drew." They all suck. They don't drink enough Pepsi in the movie!"-Uncle Drew (2018): Worst Pepsi Commercial Ever
"Maybe I'm overreacting, maybe I have to pump the hate brakes, but I feel like some people in this movie are just mean-spirited to the point of annoyance. You know they need? Pepsi!
PEPSI IS THE CURE TO F*CKING EVERYTHING!" –Uncle Drew (2018): Worst Pepsi Commercial Ever
"That is, if you're not me. I was watching this scene, imagining how much better it would be to put a gun on my head, while everybody else was just dying laughing. I probably died too. Maybe after imagining what it would be like to take that gun on my head and kill myself. But if I just drank more Pepsi I think I would have been just fine!" –Uncle Drew (2018): Worst Pepsi Commercial Ever
"In the end, "Uncle Drew" is worse than Coca-Cola on its best day!" –Uncle Drew (2018): Worst Pepsi Commercial Ever
"One of my favorite drinks is Diet Pepsi. Having seen this movie, it almost made me never want to buy another Pepsi product again. While this personally isn't my worst movie of the year overall, it is certainly the worst I've seen in terms of product placement. Also, I would like to congratulate this movie for something.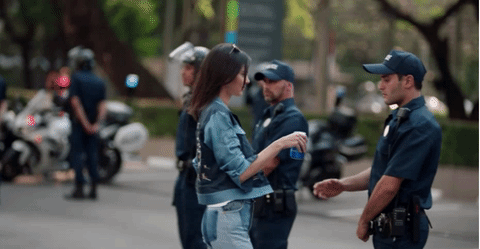 This possibly made the extended video with Kendall Jenner promoting world peace the 2ND worst Pepsi ad of all time! Congrats, "Uncle Drew!"" –Uncle Drew (2018): Worst Pepsi Commercial Ever
By the way, if anyone wants to know my thoughts on Goose the Cat, I thought he was funny, but I don't think I liked him as much as other people. Although I imagine this character is going to inspire some people to create some funky, psychedelic t-shirts, which if that is the case, I can't wait. –Captain Marvel (2019): Not That Marvelous
"I get that some people want the show shortened up. I get that not everyone can sit down and watch a three to four hour telecast where people say "thank you" every few minutes. But guess what? I've sat down to watch the Super Bowl for years, and part of me didn't want to! In fact, after Super Bowl 53, part of me never wants to do such a thing ever again. GIVE ME MY SHOW! If I can't have "King of the Nerds," if I can't have the old format of "Who Wants to be a Millionaire?," and if I can't have "Wipeout," then I might as well have my Oscars show!" –Is the 91st Academy Awards the Least Anticipated In History?
"
And as if this situation couldn't get any more insane, I have a couple things I need to spit out. For one thing, Henry Cavill posted a video on his Instagram some time after this was announced of him wearing a shirt that said "Krypton Lifting Team," as he slowly presents his own Superman action figure, all the while some dog-bark version of "The Blue Danube" happens to be playing. He lifts it up very slowly and brings it back down at the same pace. I have a ton of questions, so let's start with question one.
WHAT THE F*CK?!
HOW DOES THIS HELP ANYTHING?!
WHY DOES THIS EXIST?!" –Henry Cavill (Superman) OUT of DC Extended Universe (Or is he?)
"So let's move on from the actor and focus on the studio once again, specifically Warner Brothers. Here's what a Warner Brothers spokesperson said about this s*itshow after the publication of the story.
"We have a great relationship and great respect for Henry Cavill that continues to remain unchanged. Additionally we have made no current decisions regarding any upcoming Superman films."
I have something to ask.
WHAT THE F*CK?!
HOW DOES THIS HELP ANYTHING?!
WHY DOES THIS EXIST?!" –Henry Cavill (Superman) OUT of DC Extended Universe (Or is he?)
"And sticking with the idea of how much this news honestly shocked me, this does sound like something you'd hear on that one day in the year. Specifically, April Fools Day, the holiday that celebrates being a total dick to those you know. This honestly makes me wonder something, and I guess this kind of falls in the hot take category. Is this actually a joke? The Hollywood Reporter is said to be one of the most credible sources in the entertainment industry. They've been in operation for almost ninety years. Maybe they wanted to do something for fun where they could create their own fake news. I legit think this is actually happening, either that or I am just really hoping it's happening. Seriously though,
WHAT THE F*CK?!
HOW DOES THIS HELP ANYTHING?!
WHY DOES THIS EXIST?!" –Henry Cavill (Superman) OUT of DC Extended Universe (Or is he?)
"Also, Mera? Yeah. She's cool. I'd just say she's hot and leave the description at that, but that's not the point." –Aquaman (2018): A Big Splash of Fun
"When it comes to Jennifer Garner as a performer, it's just spot on, and it's basically what you want out of an action movie like this. She's a badass, she's takes no nonsense whatsoever, and she is always. F*cking. PISSED." –Peppermint (2018): A Cluster of Ice Cream, Badassery, and Lifetime
"Another minor complaint I have is a bit nitpicky, but Neil Armstrong was born and raised American, and yet they cast the very idea of the "Sexy Canadian Boy" Halloween costume." –First Man (2018): One Giant Spacegasm
"Also, I'll be honest, I'm glad that someone like Damien Chazelle directed this movie as opposed to someone like Michael Bay. I say that because there would be an American flag overload to the point where the planting scene would involve Neil Armstrong breaking the laws of physics, jumping into space bumping into one planet into the next like a pinball. Once that's all done, he flies back to the moon striking the surface with the flag like Link did to Ganon in "The Legend of Zelda: The Wind Waker." Also for fun, we cut to explosions happening in Russia therefore symbolizing their loss in the space race." –First Man (2018): One Giant Spacegasm
"I am eighteen years old. Once I walked out of the theater, entered my house, and proceeded to my bedroom to start cranking out this review, I imagined myself as if I were a ten year old kid going to see this movie. After all, a lot of ten year kids probably like superheroes, and maybe if I were that ten year old kid, I might walk out of the movie saying I enjoyed myself, but that's most likely to be due to seeing superheros on moving pictures projected onto a giant screen. Even if I wanted to fall asleep, I'll still say I had a good time. My brain can't process what a bad movie is. Heck, I went to see three live-action "Alvin and the Chipmunks" movies in theaters as a kid and enjoyed them. What kind of person was I? Hint, it rhymes with stupid!" –Ant-Man and the Wasp (2018): A Small Step Into the Ant Hill of Mediocrity
"To me, once I saw the "Oh My Disney" portion of the trailer, it just really felt like a massive commercial for all the Disney properties. Disney! Disney propaganda! Bring the kids! Go to Disney World! Buy all of our stuff at the Disney store! Pretty soon, after we finish dismantling Fox, we're gonna buy Lionsgate so that way we can own "The Hunger Games" and have Jennifer Lawrence be stuck as Katniss Everdeen til the day she dies! Oh yeah, we're gonna reboot "Twilight" too even though everyone knows it's a complete and total waste of time. But hey! Teen girls! Get em' in the theater! Money! Money! Money! Money! Money!" –Ralph Breaks the Internet (2018): The Emoji Movie For Intellectuals
"Each movie in the "Mission: Impossible" franchise always seems to have at least one notable newcomer in the mix when it comes to the cast. This time, the most notable newcomer is Henry Cavill. He plays a character named August Walker. I liked a lot of things about this character. Seeing him in action was pretty cool, the chemistry he has with Ethan, not to mention Erica Sloan was definitely charming, and I also kind of dig his mustache.
Wait a minute… Should I say that? Henry Cavill had the same mustache in "Justice League" and I didn't like that. I don't want to look like a hypocrite!" –Mission: Impossible: Fallout (2018): Tom Cruise Is A Madman!
"As suggested, the action in this film is great at times, but then there are times when it just gets–um–yeah I don't give a f*ck about my life anymore, this movie is s*it! The action just gets so silly and stupid that it's hilarious!
There comes a point in the movie, that Ethan Hunt and Sean Ambrose are on motorcycles. You can BARELY tell who is who. I was almost even questioning which person I was looking at during certain moments of the film! It was kind of like "The Girl on the Train!" You ever seen that movie? I know, f*cking bats*it crazy! I can let that complaint slide, because it's more on the nitpicky side, but I don't know if I should be complaining more about that, or about what I'm going to explain to y'all. Although I will say, part of me… is doing cartwheels of excitement over this! So there's a point where both bikers stop, they're looking at each other on their vehicles, and after preparing their motors, they charge forth! Each operator hopes they can annihilate their opponent, both do a wheelie, when all of sudden, they jump off their bikes, making contact with each other, getting violent as they fall off a cliff, all the while both bikes explode, as both beings land on the sand, and they get back up in little to no time whatsoever!
That scene… may have been worth the watch. It's one of the STUPIDEST things ever, but at the same time, one of the FUNNIEST things ever. But yeah, I gotta say it, f*ck this movie!" –Mission: Impossible II (2000): Impossible To Enjoy
"For years I've been noticing, Disney has many films that come out and make bunches of money. Why do you think I make fun of them all the time? That's LITERALLY what Disney is about right now! If you think "Solo" didn't prove that already, wait until you see what happens when they come out with "Porgs: A Star Wars Story." It'll be animated, it'll be rated G, and John Williams will be executing his softest score yet! Tell me that they aren't about making money when my mother paid over $20, might have been $22, for a room service cheeseburger at Disney World! Disney, is THE company I think of when it comes to making movies with bigger budgets, almost like they don't even know what an independent style film is." –Academy Awards Adds Popularity Contest?! *AN UNACCEPTANCE SPEECH*
"Mickey Mouse could be coming in out of nowhere, strangling the golden head of the Oscar trophy, and won't let go of it until he gets exactly what he wants. What does Mickey want? Mickey wants "Black Panther" to be recognized! Well, OK, recognized for what? Cinematography? Acting? Directing? Editing? No! POPULARITY! Disney, I know I make fun of you all the time, but in reality, YOU ARE BETTER THAN THIS. I'm not saying this is what's happening, but if ABC or Disney is doing this, it almost makes the Fox and Disney merger look like fun! Granted, it hasn't officially happened, but no more bidding is allowed, so good to luck to sanity!
RIP: Good "Deadpool" movies
RIP: Good "Kingsman" movies
RIP: Any content that is good and crosses the line" –Academy Awards Adds Popularity Contest?! *AN UNACCEPTANCE SPEECH*
"If this rule is still in place after the voting process begins for the next Academy Awards, I should be able, …I should be able… to pick the host for maybe not the 91st Academy Awards, because that host will probably have already been picked, but I should pick the host for the 92nd Academy Awards! As of now, I'm going to go with either Conan O'Brien, Seth MacFarlane, Patrick Stewart, Alex Trebek, Howie Mandel, Dwayne Johnson, Neil DeGrasse Tyson, or Mark Hamill!
You get what I'm sayin' Academy? I OFFICIALLY DECLARE THIS, MY UNACCEPTANCE SPEECH! You either listen to my demands, or we're gonna be talking about an upcoming Academy Awards show whose host will be chosen by someone who can't legally consume alcohol in their own country yet! Caphice?!" –Academy Awards Adds Popularity Contest?! *AN UNACCEPTANCE SPEECH*
"Speaking of which, we sort of get a look at Thanos himself, which if you're unfamiliar with Marvel…
…he takes the word dickweeb as a compliment. Because in reality, he's Marvel's biggest douchebag stuck inside Adolf Hitler's asshole." –Avengers: Endgame (2019) Official Trailer 1: You Happy, Marvel Fans? Here's Your Stinkin' Trailer! *SPOILERS FOR INFINITY WAR*
"Now let's move onto what is quite literally the biggest part of the entire movie, Thanos, which if you're unfamiliar with Marvel…
*yes, this picture does not currently exist*
Think of Terence Fletcher from "Whiplash" combined with Darth Vader from "Star Wars," add in a hint of Count von Count from "Sesame Street," you get this PURPLE GUY who CHUCKLES over the fact that he destroyed a NUMBER of planets, who is a FATHER per se of multiple heroic characters, and has a SHAVED head that will make you look at him as the INTIMIDATING, Jupiter-sized dickbag of Doucheville, otherwise known as Thanos." –Avengers: Infinity War (2018): 2018's Movie Event of the Year
"On that topic, we also get the first reveal shot in this trailer of Thanos, which if you're unfamiliar with Marvel…
He has Doctorates in asskicking and being an ungrateful f*cking son of a bitch. If he's your doctor and he's got a needle, he's not gonna give you a shot, which by itself, is painful. Chances are he'd shove that needle down your throat." –Avengers: Infinity War (2018) Official Trailer 2: Do We Seriously Need This? I Was Already Satisfied!
"When it comes to this movie's scares, the title pretty much suggests what's to come in a way. The area is supposed to be quiet, otherwise you're in deep s*it. So if you wanted to talk about Fight Club, unfortunately, not only will you break the first rule of Fight Club, there will be monsters who may hear you and maybe they'll understand you talking about Fight Club, I don't know how deep this movie's lore goes. But nevertheless, if you are in this movie, you live in 2020, and talk about Fight Club, the monsters will bring the fight to you. In fact, it's not just people talking, it literally be any noise whatsoever that attracts these monsters. Maybe except rivers and waterfalls so essentially you can say if a creature, mainly a human, makes a noise that comes as a result of themselves, doom shall soon arrive. Say you know nothing about this world, but you spend much time being quiet, then you put on the TV, and "Fight Club" is on AMC. Monsters will be aware and hunt you down!
S*it! I talked about Fight Club! I hope my acquaintances at Fight Club don't find out!" –A Quiet Place (2018): No Words… Should Be Spoken… Except For Ones of Praise
"Next up, is a moment of the trailer that so many people are talking about, and it associates with why Captain America is a great hero. You have Thanos here, looking like he's ready to do some collateral damage to Cap, and all of a sudden, Cap's itty bitty teeny tiny hands are grabbing onto Thanos' mega Five Finger Death Punch fist." –Avengers: Infinity War (2018) Official Trailer 2: Do We Seriously Need This? I Was Already Satisfied!
"There's this one moment during the first half of the film where The Grinch is in preparation mode, his dog notices him, and we get a shot with The Grinch's butt going directly in our face. Keep in mind, I saw "The Grinch" in IMAX. The screen was eight stories high. So I got to see eight stories of The Grinch's ass right in my face (including black bars, which reduces the size a ton in all technicality)!" –The Grinch (2018): Two Sizes Too Small In Quality
After these past few years on Scene Before, I can honestly say that I am more than happy to still be behind my computer typing away new posts. Granted, with college happening, it is not as easy, but I can assure that as of now, I have no plans to give up this blog anytime soon. I many more reviews planned for the future, including a review for "Us," which should be up by the end of next week. I also just went to an RPX auditorium for the first time, which might give me another post to do. After all, one of my most popular posts is still getting views since it was first posted in 2016, where I talk about my first MX4D experience. I want to thank everyone who has checked out that post over the years, and I'd like to to give an enormous thanks to all who have checked out my blog in general, along with its various posts. What else is up for the future? I plan to do a second installment of the Jackoff Awards when February 2020 hits, more con reviews, more posts related to IMAX should they be relevant, an update to my Blu-ray collection, maybe my thoughts on where physical media is going, and what it should be doing to keep itself alive, maybe I'll find something to sponsor, who knows? Also, I have something really big planned for the end of the decade where don't just do my top BEST and WORST lists of the year, but also of the decade itself. I'm doing my best to watch a lot of content from 2010s this year, even if the content looks like crap, that way I can have some variety. For example, I just watched "Hall Pass" for the first time since I have owned it on Blu-ray for a few months, which wasn't good, but for this purpose alone, I am glad that I own it. Basically, this is a great excuse for me to watch a lot of Blu-rays that I have only bought to let it sit in storage for months, perhaps even years.
Here are some examples of movies I might watch to prepare for this countdown:
Dinner For Schmucks (2010)
Spotlight (2015)
Phantom Thread (2017)
Lawless (2012)
Salt (2010)
The Debt (2010)
Non-Stop (2014)
Argo (2012)
Battle of the Sexes (2017)
Oblivion (2013)
American Reunion (2012)
Kong: Skull Island (2017)
300: Rise of an Empire (2014)
Jurassic World: Fallen Kingdom (2018)
Aloha (2015)
Due Date (2010)
The Hangover Part II (2011)
The Hangover Part III (2013)
Django Unchained (2012)
Get Out (2017)
In Time (2011)
The Babadook (2014)
Grudge Match (2013)
Lucy (2014)
The Bourne Legacy (2012)
Jason Bourne (2016)
The Lone Survivor (2013)
Birdman (2014)
Captain Phillips (2013)
Hell or High Water (2016)
Spy (2015)
The Heat (2013)
American Hustle (2013)
Black Swan (2010)
It Follows (2014)
The Imitation Game (2014)
These are just some examples, because per usual, I will be making a major effort to review as many upcoming 2019 films as possible. I just saw "Us" yesterday, so that is a small part of this ongoing effort. And I am also thinking of doing more side reviews for films that relate to a current title that is set to come out, and I have some ideas listed for the moment:
Avengers 1 & 2 (prior to Avengers: Endgame)
Seven days of Star Wars (reviews for Star Wars Episodes I-VII with one review per day, specifically during the week of Star Wars Day)
John Wick (before John Wick: Chapter 3- Parabellum)
Animated "The Lion King" (before live action version)
Quentin Tarantino series (before Once Upon a Time in Hollywood)
Video game movie series (before Sonic the Hedgehog)
I'm not sure how many of these I will end up doing, but as far as I know, my sophomore year of college is going to be entirely online, which might allow me to have more time working on my blog whenever I feel it is necessary. We'll see what happens. I'm excited to see how the rest of 2019 plays out, and depending on what kind of movies we get, it might top 2018, which could ultimately say something about the tail end of this decade. Only time will tell!
Thanks for reading this post! Once again, I'd like to give an enormous thank you to everyone who decided at one point, "Eh, this blog will do." I appreciate your views, subscriptions, and kind words over the years. I am looking forward to Scene Before: Year 4. When it comes to upcoming content, I have that review for "Us" I mentioned, I also am gonna try to review "Alita: Battle Angel," "Shazam," and of course, "Avengers: Endgame." I also have a plan regarding a specific comic con that I will keep secret for now, but maybe reveal down the road. In fact, I am still wondering if I am going this year. Be sure to follow Scene Before with an email or WordPress so you can stay tuned for more great content! I want to know, what is a moment, quote, post, whatever… …something you really enjoyed from Scene Before over these past few years? Leave your comments down below! Scene Before is your click to the flicks!