Hey everyone, Jack Drees here! It is now time for part 2 of the all new Scene Before series "Movies and COVID-19: Behind the Scenes." This series describes the recent happenings, or in some cases, a lack of happenings, in the film industry as the world deals with the COVID-19 outbreak.
In the United States, which is where my main demographic happens to be, we unfortunately have more cases of COVID-19 than anybody else. Records are meant to be broken, but if only they were not broken like this. Although at the same time, there has been a significant increase in testing here in the United States, so while it does not make the record necessarily less disheartening, it still adds in a piece of needed information.
Now I do not typically talk about politics that much on Scene Before, but this is one of the rare instances where I have no choice. President Donald Trump has said that he wants the United States back in operation by Easter. The reason for this mostly has to do with Trump's personal admiration towards the holiday, suggesting that it would be wonderful if the United States had "packed churches." However, experts are saying that this would not be the best idea and Trump should wait longer.
Personally, I am still optimistic that we can get through this pandemic in a matter of a couple of a months, maybe a few even. But Easter Sunday is a bit too quick based on how many people are seemingly continuing to avoid the act of social distancing. I can possibly see certain portions of the economy putting lights back on in a matter of weeks, but it would not equate to a full-fledged, well-oiled machine. Maybe restaurants will be open again to an extent where people can sit down, but with a limited capacity, and takeout will continue to be highly encouraged. I do not know for sure, but anything's possible. I said it part 1, I'll say it again in part 2, I am not a doctor.
These are some general goings on during the COVID-19 situation, but for movies, things have been interesting. In fact, if you look at Box Office Mojo right now and notice the weekend totals, it's kind of creepy. There's not even a section for the previous weekend in regards to how much money each movie made. Should this go on for a long time, I wonder if the box office is going to partially change its ways and measure intake by monitoring how much is made by tracking how many rentals are purchased on cinema-specific sections on streaming services. I doubt that'll be the case since there currently seems to be eager anticipation for the opening of movie theaters by sometime in the summer, but who knows? For all I know, this summer in movies for the most part will be cancelled. I am about to present some evidence as to why.
MAJOR MOVIES DELAYED: WONDER WOMAN 1984, GHOSTBUSTERS: AFTERLIFE, MORBIUS, PETER RABBIT 2, ETC.
One of the biggest pieces of news in terms of movies getting delayed comes from Sony. The reason being is that when everybody found out about this, it didn't involve just one movie. It involved Sony's entire summer lineup. For those who don't know, movies like "Ghostbusters: Afterlife" and "Morbius" put out trailers in anticipation of a summer release date this year. Guess what? Both have been moved to March 2021! And if that's not enough, forget about "Peter Rabbit 2: The Runaway," because you won't be seeing that movie either! For the record, that movie was supposed to come out this upcoming weekend as of writing this post. That was until it was delayed to August, but now it is going to be a January 2021 movie! You honestly can't write this! I was looking forward to these films (minus "Peter Rabbit") but now I have to wait even longer! In fact, Sony's delays doesn't just affect current films set to come out that are either finished or nearly finished, but it also affects a heavily cursed movie, specifically "Uncharted!" Can that movie catch a break? What's it on, like it's SEVENTH director right now?! The film that has practically been in development hell for a long time and was set to come out on March 5th, 2021, which is now where "Ghostbusters: Afterlife" will be releasing. Instead, it will be coming out on October 8th, 2021.
In addition to Sony, Warner Bros. has been in a bit of trouble too, but at least their situation feels more of a semblance of optimism. For those who don't know by now, "Wonder Woman 1984" is getting delayed, which is one of the movies I really didn't want to see get pushed back, because part of me predicted that theaters would be open by the time this film is supposed to come out. Turns out that's not the case, because the film's previous release date of June 4th is no more. "Wonder Woman 1984" is now coming out on August 14th, which does disappoint me, but it does me hope that we will still be seeing a summer movie season in 2020. This also reinforces the crew's commitment to theatrical experience, which may bring a sigh of a relief to major chains, smaller theaters, and an organization like NATO (National Association of Theater Owners), especially after Universal abruptly announced "Trolls: World Tour" was going to go to streaming as soon as it hit the minimal amount of theaters that would be open this April. Speaking of theatrical commitments, Warner Bros. is also optimistic in regards to releasing Christopher Nolan's "Tenet," which is scheduled to come out July 17th. First off, it's a Christopher Nolan movie. If Warner Bros. announced that "Tenet" was going to go straight to streaming and skip theaters, there's a good chance that Nolan would end his work relationship with Warner Bros. altogether. Second, if you want my personal thoughts on this matter, "Tenet" is my second most anticipated film of the year, right below "Dune" which is set to come out in December. If "Tenet" is not seen this summer, I am considering quitting movie watching altogether. Whether or not this situation goes away by July is still a mystery, but I would not be surprised if we reach the very beginning of July and hear that "Tenet" gets bumped to another release date. I think there's an itty-bitty chance of that happening, but I am not too sure. Plus, the film cost $205 million to make. I do not think "Tenet" will join the billion dollar club, but if this is still around in July, part of me wonders if the film will break even.
Much like Sony, Warner Bros. is having notable production troubles regarding the ongoing crisis as well. "The Matrix 4" has officially shut down. Looks like that "Keanu Reeves Day" coming up in 2021 where "John Wick 4" and "The Matrix 4" release simultaneously will not be a thing anymore should these troubles keep up. Speaking of Warner Bros. productions, "The Batman" has shut down indefinitely. The film was scheduled to come in June 2021 and star Robert Pattinson (The Lighthouse, Good Time) as the Caped Crusader.
Sticking with the recently mentioned productions of "The Matrix 4" and "Uncharted," both were in production in Germany, specifically in Studio Babelsberg. Termination of production of many on such property left them without pay and there is a current threat of legal action. But speaking of "The Matrix," if this news has you down and you need your fix of the franchise, the original trilogy will be on Netflix starting this April.
"Top Gun: Maverick" is still coming out in June. Let's just hope that stays put.
ESPN GETS CREATIVE WITH THEIR LINEUP
I don't usually talk about sports on this blog, but this is a rare case where it is necessary. For those of you who don't know, Disney owns you. It's a fact. Also, for those of you who don't know, Disney-owned ESPN is going to doing movie nights on Fridays for now on, specifically on movies revolving around sports. Not surprisingly, the movies that will be aired will all be Disney productions. Part of this goes into how the network recently aired "The Rookie," a baseball film from 2002. For those of you who want to know, this upcoming Friday's lineup will feature "Glory Road," the 2006 title revolving around the 1966 NCAA basketball National Championship and the story of the first all-black starting lineup in this situation. Other films in the lineup include "Miracle," "Secretariat," and "The Greatest Game Ever Played." Given how major sports like the regular seasons of NHL, NBA, and MLB have been affected by the outbreak, sports-related outlets have to get creative. 24 hours of SportsCenter on ESPN featuring the top 10 social distancing moments of the day is not going to cut it. I have no idea how long ESPN will be doing this, but just a reminder that Disney now owns Fox, and while I am not seeing any reports of them airing any Fox films, it doesn't mean that there is no chance that Disney could allow ESPN to take Fox films and present them over the airwaves. This could allow the airing of films like "Rookie of the Year," "Bend It Like Beckham," "Dodgeball: A True Underdog Story," "Battle of the Sexes," or even my personal favorite sports film of all time, "The Sandlot." Such a good movie.
Also, if you don't want to wait to watch these films on ESPN, or if you don't want as many ad interruptions, they are currently available on Disney+, but if you are bored on a Friday night and the Internet is down, you may want to take advantage of watching your favorite sports movies on ESPN.
COVID-19 GETS A MOVIE
One of the things both my mother and I have been saying recently is that this virus is kind of like a movie. In fact, if you talked to me at in the past couple weeks and asked me what I could possibly be thinking about, my answer would be the "five years later" transition in "Avengers: Endgame." I would not want to be in New York right now, because I can only imagine what it would be like to look at Lady Liberty! Although according to The Hollywood Reporter, it seems we are living in a movie world right now. Kind of. The Hollywood Reporter is suggesting that we are getting the first COVID-19 movie of this specific era. And it is a Canadian thriller shot on a soundstage in Vancouver, where a bunch of people are in an elevator and they quickly suspect that one Chinese individual who joins the ride happens to have the virus. "Corona" is shot handheld in order to be realistic, it's an interesting move, and it could provide some tension, maybe in a way that could make the viewer a part of the story. The movie does not necessarily revolve around the virus as much it focuses on fear and racism. Plus, those two things will be taken into consideration and apply to how a group of people, varying in terms of walks of life and personality, could potentially react to a virus like this. By the way, if there is a company or organization out there that wants this movie, it is looking for a buyer. I am not surprised that we are getting a movie on COVID-19, but I am surprised that we are getting one this early.
If you want to view the trailer, click the video below.
NEW RELEASES GOING ON DEMAND
Last week, I discussed one of the big stories going on in the movie world is that the current theatrical releases, or in some cases, movies that haven't even hit the big screen yet, have gone straight to VOD, or on digital services. These mainly include various cable-based On Demand channels, or streaming services like Prime Video, Google Play, and FandangoNOW. But over the past week, more things have happened in relation to this, and some new movies that barely seen the light of day are now being inserted to these On Demand services. By the time you're reading this, "Impractical Jokers: The Movie," which released in select theaters on February 21st, then eventually expanding on February 28th, will be available for digital viewing. It's supposed to release April Fools Day, which makes sense since the movie heavily involves pranking. As for DVD and Blu-ray, that is not known at this point, especially considering how it has not been close to the ninety-day mark of the film's official release. For all I know, it might not get a DVD, which I hope does not happen. But keep in mind the possibility is there considering how the last DVD for the show itself was for season 5, which aired in 2016. From season 6 and on, there are no plans to put out DVDs. As of March 31st, "Bad Boys For Life" and "Sonic the Hedgehog" are both available for digital purchase with a pop of $20. "Never Rarely Sometimes Always," which released in four theaters to make $16,825, will be hitting On Demand services starting April 3rd.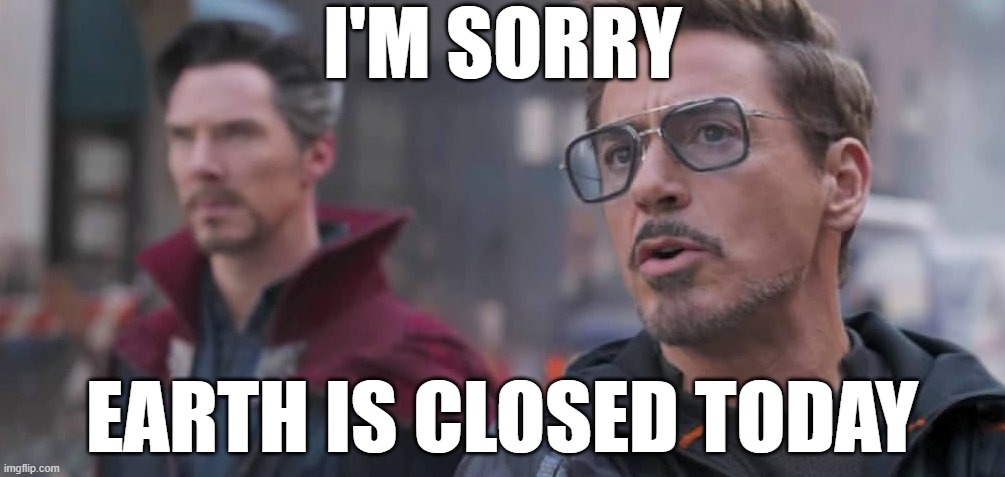 Thanks for reading the second part of the ongoing series "Movies and COVID-19: Behind the Scenes!" I can guarantee you that more is likely to come, especially when considering that the Massachusetts stay at home advisory has been extended to May 4th. I don't know if this will be a weekly thing though, considering how I still have reviews to do, and I just started online classes for my university. Again, I am still committing to putting out a post a week, and it might be easy to do so given how much time this crisis is likely going to give me. And if you're wondering about me personally, I am okay. I currently contain no symptoms or evidence of having COVID-19, and given how it has been fourteen days since I got back from the fantastically run state of Florida, I am most likely in the clear. I have not personally invited anyone into my home, and I rarely have gone outside for anything. In a way, my practice from when I was twelve years old and playing video games all day has paid off for this very moment. Outside is so overrated!
But man, I do miss the movie theater.
If you have time, which you do, let's admit it, go ahead and follow Scene Before either with an email or WordPress account! And since you're wasting time staying six feet away from others while only being trapped in your personal space, go ahead and follow the Scene Before Facebook page! I want to know, what is your biggest piece of recently seen news regarding films and COVID-19? I covered a number of topics today, but for all I know, maybe I missed something important. It happens. Let me know down below, and let's get through this together! Scene Before is your click to the flicks!