Hey everyone, Jack Drees here! It is now time for part 3 of the all new Scene Before series "Movies and COVID-19: Behind the Scenes." This series describes the recent happenings, or in some cases, a lack of happenings, in the film industry as the world deals with the COVID-19 outbreak.
The spread continues! The United States is still the most affected country by this virus and one can only wonder when collective optimism will set in. What is happening? Masks weren't safe then but they're safe now? The New England Patriots sent protective equipment to New York? Speaking of New York, apparently it is just recently reported that the state has suffered its highest death toll yet. Although at the same time, Gov. Andrew Cuomo feels that the decrease in hospitalizations could bring hope. Speaking of hope, the death toll in Italy and Spain seem to be falling.
There's also continuous talk about about a drug. President Trump is suggesting to use hydroxychloroquine in order to stop the virus. For the record, this is a drug that is used to cure malaria and mosquito bites. Trump has a financial interest in Sanofi, which is a French drugmaker that makes a brand-name edition of the drug. He also suggested that if the drug is combined with azithromycin, an antibiotic, it could be "a game-changer." However, not everyone is onboard, including expert Anthony Fauci, who has stood alongside Trump from day to day during this crisis. Fauci suggests that there is only "anecdotal evidence" of the drug helping people.
Also, Easter is this Sunday, and given how there are strong recommendations for people to stay home nowadays, there is a high likelihood that family gatherings will be avoided. I often visit relatives out of town on Easter Sunday, but given the current situation, that does not seem to be happening. But, if you live in New Zealand and you have kids that are feeling down, feel free to cheer them up by letting them know that the Prime Minister, Jacinda Ardern, considers the Easter Bunny an essential worker.
As stated in the video, it may be tough for the bunny to get everywhere, but if you want to spread some positivity to your children, here you go. Also, remind them that the Tooth Fairy is essential as well. Although if that Tooth Fairy shows up as The Rock, then reconsider what I just said.
Once again, this has been a rather uneventful weekend for the box office, and one of the biggest concerns as far as box office goes has to do with AMC Theatres, which I'll get to eventually. But as a continual substitute to the theater, many movies are constantly being dropped onto VOD services early. Some recent highlights include "Bad Boys For Life," the highest grossing January film of all time, and "Impractical Jokers: The Movie," which appropriately dropped on April Fools Day. But with physical life in abandonment for the time being, there may be some concerns about big festivals. San Diego Comic-Con, arguably the most important comic convention in relation to film, is still on. However, weeks ago, Cannes, the annual festival held in France, has been postponed from May to sometime in June or July. And it was just announced from festival director Thierry Fremaux that there are no plans to digitally transform the event, suggesting that "it's a model that won't work." And this doesn't even cover all of the festival news that is relevant for this post. Here's more!
SOUTH BY SOUTHWEST IS BACK ON (Sort of)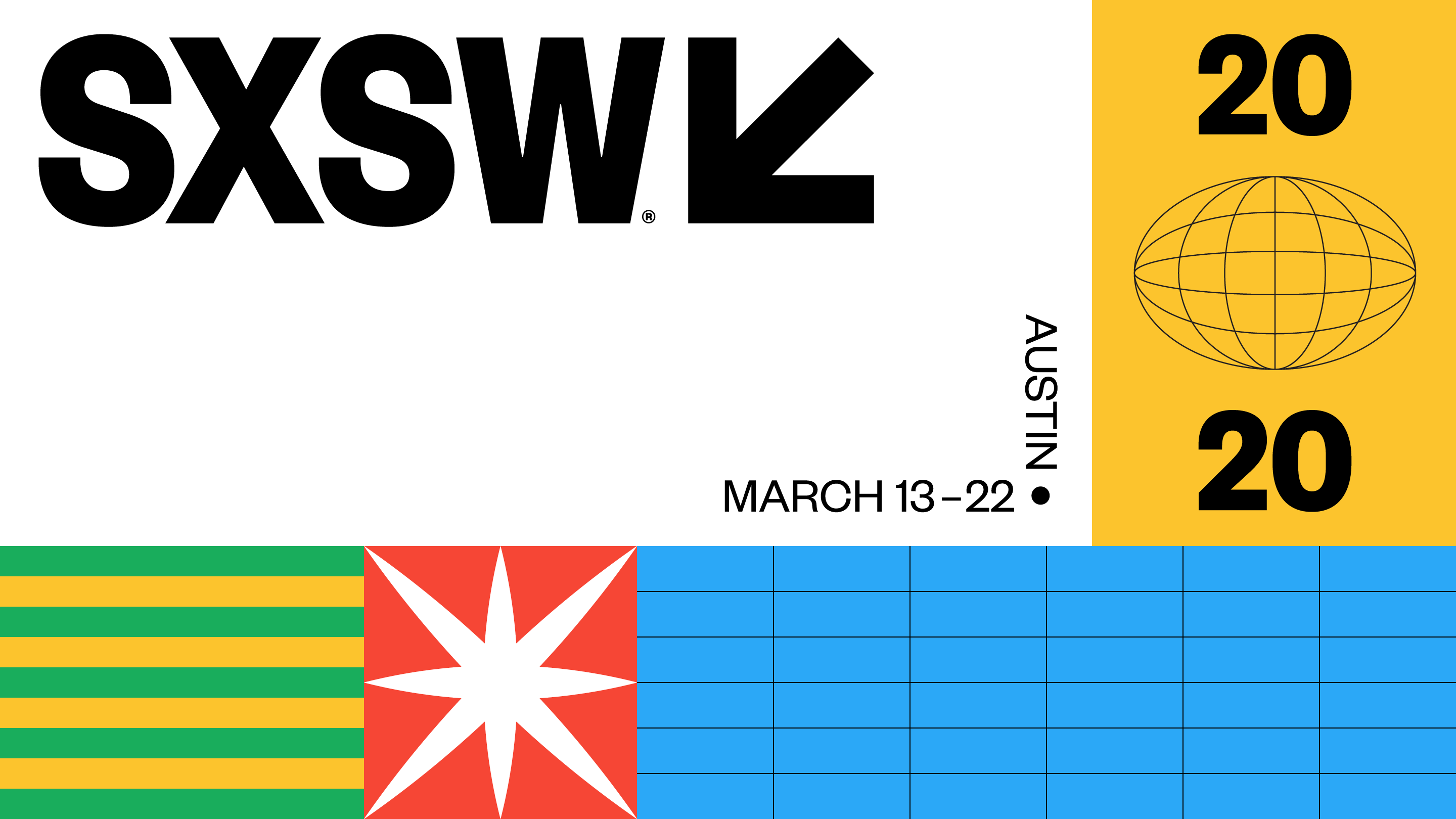 One of the benefits of a large gathering like South by Southwest is the ability to mix the intention of interacting with other people, networking, while also putting the idea of entertainment into the mix. In fact, I was going to go to South by Southwest this year, but unfortunately, it got canceled the week I was supposed to depart. I also highly detest the recent actions of South by Southwest, because even though they are allowing people to move their purchased tickets to an alternate date in an upcoming year (which my mother did do for 2021), there is no option for a refund. While I am all for making money, SXSW is the kind of organization to me that purely resembles greed. In fact, they didn't even cancel their event, the city of Austin did!  However, they do seem to be somewhat sympathetic to their vendors. According to various sources, Amazon Prime Video is going to be digitally showcasing various projects that were supposed to play at the festival last month. All the people behind the projects need to present a fee in order to let their work shine. Keep in mind that the revealing of work that was supposed to be presented in person in front of the masses on Prime is optional, so if you were expecting to see something in particular at the festival, maybe it won't make it to Amazon's service. Also keep in mind, if you are planning seeing on these pieces of work, you do not need to pay for Amazon Prime, but you do need an Amazon account. As long as you have that, you're good to go.
VENICE FILM FESTIVAL DENIES GOING DIGITAL
Last year, the Venice Film Festival honored Todd Phillips' "Joker" with the Golden Lion, which is the festival's highest honor. This year, there is perhaps some wonder if it would be a joke to keep the festival running in September. Keep in mind that Italy has the second highest count of COVID-19 cases to date and who knows about a second wave and if that's a possibility? However, according to Variety, a Venice spokesperson reported "The Venice Film Festival cannot be replaced by an online event." This is in response to a recent interview between festival director Alberto Barbera and Italian news agency ANSA who said he is not weighing digital options. That by the way, is in response to what is happening with the Toronto International Film Festival, where there is consideration for both physical and digital aspects. At this point, it may be too early to tell given how the festival is about five months into the future. We'll have to see if Italy is stable by then, and if there is enough reason to keep the festival on in person.
DELAYED MOVIES AND NEW RELEASE DATES
Well, it appears that COVID-19 is doing its own stunts now. "Top Gun: Maverick" has officially been delayed, which honestly disappoints me because it was one of my most anticipated films of the summer. It looked like another one of those films, kind of like the recent "Mission: Impossible" movies, where Tom Cruise does everything he can to nearly kill himself. Instead, the film is now coming out in December, which really has me scared, because this puts my most anticipated film of the year, "Dune" in a tough position. While I have no real idea how much money "Dune" will make, this is giving me the creeps because while I cannot exactly anticipate how well of a marketing campaign "Dune" is going to have, if it weren't for a nostalgic, somewhat recognizable property stepping in, I figured "Dune" would have a massive chance at succeeding. Plus, I recall early reports of one person suggesting that the footage that has already been seen of "Dune" is on the level that matches "Lord of the Rings" and "Star Wars." Can the praise get any better than that?! The 2020 adaptation of "Dune" could arguably be the greatest story ever told if the movie matches this previous word of mouth! Although at the same time, I'll mention it again, as far as this summer goes, "Top Gun: Maverick" is one of my most anticipated films. Don't think I'm trying to take it out behind the barn and shoot it. If anything, I want the movie to succeed, but I also want "Dune" to succeed. Maybe this could be a case where "Dune" heavily succeeds, thus leaving "Top Gun: Maverick" in the dust, which would also be disappointing. It feels like there's no winning in this case. Speaking of Paramount films, they are also delaying "The SpongeBob Movie: Sponge on the Run," the third "SpongeBob SquarePants" idea that will ultimately be brought to the big screen. The movie will follow the titular sponge as he goes on a quest with Patrick Star to find his missing snail, Gary. Also in Paramount movie news, "A Quiet Place Part II" has a new release date, specifically September 4th, giving it a Labor Day weekend slot. For the record, the movie has already been delayed as of March 12th from its original release date, March 20th, but has not received a new date until now. I am beyond thankful that "A Quiet Place Part II" is not considering the streaming route, because having seen the original installment, it is one of those movies that you have to be in the theater to truly feel its impact. At least that's what I got with the first one. When I saw "A Quiet Place" a couple years back, it was a highlight in my movie experience journey because it was one of the few movies that FORCED me to be quiet to fully enjoy the product. I could barely chew my popcorn, I almost couldn't even take as big of sips of my drink as I usually would, it was a one of a kind time at the movies. I'm willing to bet that John Krasinski made "A Quiet Place Part II" with the same thoughts in mind that he had for the first one. SILENCE THE AUDITORIUM AS MUCH AS POSSIBLE. I'm looking forward to September, let's just hope that there are enough reasons to go to the movies by then.
While "A Quiet Place Part II" is sticking to a theatrical release, one movie that I was kind of looking forward to seeing in theaters is no longer going to be there, and will end up heading straight to that tenth streaming service you guys have, Disney+. Ladies and gentlemen, I'm talking about "Artemis Fowl." For those of you who don't know, "Artemis Fowl" is based on a book about a 12-year-old criminal mastermind who must find his father while facing underground fairies. I was kind of looking forward to seeing "Artemis Fowl" even though I have not read the book personally. The movie sort of looked like a visual trip, and if successful, could have spawned the next big fantasy franchise. I wonder if this is a sign that Disney may end up throwing in the towel on the franchise before it even starts. After all, the film was made on a $125 million budget, so I guess they were expecting a return of hundreds of millions. The real question is, could the film have broken even? Who knows? I have not heard much word of mouth about "Artemis Fowl" from anybody else, but the trailers do intrigue me. It at least had my attention.
Speaking of Disney+, one of the suggestions people happened to make is to release "Black Widow" early on the service. Quite honestly, I think that is a ridiculous idea that could cost Disney a lot of money, and it seems that we are sharing a thinking cap because Disney has officially pushed back the MCU timeline, and placed "Black Widow" on the November 6 release slot. When I say the MCU timeline, I mean it almost 100%. Every movie that is supposed to eventually come out in the MCU has been delayed except "Black Panther 2." Even "Captain Marvel 2," originally set to release in June 2022, is moving up a couple weeks for a new July 8th release during the year. For those who don't know, "Eternals" was originally supposed to come out November of this year, but having two MCU films come out at once is a little extreme, so now it is coming out February 12th, 2021. At this point, November is looking like a respectable month for popular nerd culture. Between "Black Widow," a movie that Marvel fans are FINALLY getting to see. "No Time to Die," the 25th Bond film that is supposed to be Daniel Craig's final outing as the character. Plus, "Godzilla vs. Kong," which I am curious to hear more about. I think one of these is going to get bumped to a different release date to guarantee avoidance of being a box office bomb, because November is a pretty big month for movies, and even though there are blockbusters at the time, a lot of focus from those who are heavily invested is going to be leaning towards the Oscar bait films.
As far Disney's live-action "Mulan" remake goes, that is now coming out on July 24th. Should it get delayed again, I think that is another film that Disney is going to keep in theaters with all their might, because part of the marketing emphasizes the big battles of the film, and those could be stellar to see on the silver screen. The one thing that I think will be diminished though is its IMAX run. Because unless Christopher Nolan's "Tenet" gets delayed and "Mulan" still comes out, "Tenet" is going to have a long run in many IMAX theaters. It was shot on IMAX cameras after all! "Mulan" now takes the place of theme park ride-inspired "Jungle Cruise," starring Dwayne Johnson and Emily Blunt, which has now been pushed back to July 30th, 2021. Another big pushback comes from the Lucasfilm side of things, specifically for "Indiana Jones 5," which is kind of unfortunate because Harrison Ford ain't getting any younger. At this point with a film like "Indiana Jones 5," I will believe it when I see it.
Remember how Disney bought Fox? Guess what? Their slate is getting kicked in the ass too! Wes Anderson was supposed to come out with "The French Dispatch" on July 24th, but now it is being pushed back to October. This could be some good news for Wes Anderson as the director behind the film has a history of being acclaimed, and having a unique style to his films. This unique style can be reinserted into everyone's heads and perhaps bring up a reason for this film to contend for awards. If this came out in the summer, maybe it would have as much of a chance, but keep in mind. Award season pretty much gets into full swing in the fall. Summer is mainly for blockbusters and popcorn movies. Those movies don't usually rack up the Oscars.
Universal is also in the news, because they recently pushed back Illumination Entertainment's "Minions: The Rise of Gru." That film was supposed to come out July 3rd this year, but it has been pushed back to July 2nd of next year. In addition, "Sing 2," which is a sequel to a well-liked film starring Matthew McConaughey as a mouse who runs a theater, is also getting pushed back. "Minions: The Rise of Gru" is currently sitting where "Sing 2" was originally going to be, but much like the situation I mentioned earlier with Marvel, it could be weird to have two of the same types of movies releasing at once. Therefore, "Sing 2" will be coming out December 22nd, 2021. Keep in mind, the film was supposed to come out this year in December, but was delayed to its previous July spot. Honestly, this delay is not that bad, because the original "Sing" came out in December 2016, and ended up being a hit for Illumination. Maybe this sequel will do the same. Speaking of keeping things in mind, Universal was making a movie based on the popular play "Wicked," which was set to release in the current spot where "Sing 2" resides. Due to "Sing 2's" recent pushback, it could be possible that "Wicked" will be out in 2022. By the way, not steering away from animated features, this week is interesting for film, because remember "Trolls: World Tour?" It's in the middle of its marketing campaign and if you are a parent who wants to torture yourself in order to please your kids, it comes out digitally this Friday, April 10th. Advertisements have suggested that the movie will also be playing in theaters. But the real question is, what theater in the United States is still open at this point? When you are increasingly going to get shamed for not wearing a mask outside, what theater is open?
AMC MAY NOT SURVIVE
Now I understand that there are more important things in life than film. There's health, happiness, and safety. Unfortunately, the news makes me feel ill, unhappy, and like I'll never ever be safe again. If you all know me, you'd be aware that my safe place in life is the movie theater, and one of my regular stops for my experiences happen to be AMC locations. It's where I often go for my press screenings, as an excuse to use Stubs points, and on occasion, for Dolby and IMAX. Depending on where you live in the United States, there is a solid chance that you have at least one AMC location near you. In fact, I recently went to downtown Burbank, California and they have three locations within minutes of each other, and this is walking distance I'm talking about! Even though AMC technically is a large chain that owns a lot of theaters, they do a good job at giving a sense of prioritization on the moviegoing experience. In fact, in recent years, they've been expanding their fleet, renovating theaters, putting in new seats (which admittedly, sometimes underwhelmed me), implementing reserved seating options, and one of their most notable innovations to the American movie market was their Stubs A-List program, which is basically their response to MoviePass as it began to die down. They even have an On Demand service now! In fact, even though I am a physical media junkie, that is probably a place where I'll consider renting a movie one night (as long as Sony Android TVs) can get it. AMC just recently used to be the biggest chain in North America, but has recently been dethroned since Europe's Cineworld bought the Canadian chain Cineplex. Now that Cineworld owns both Cineplex and Regal Entertainment Group, they are now the largest theater chain in regards to the continent.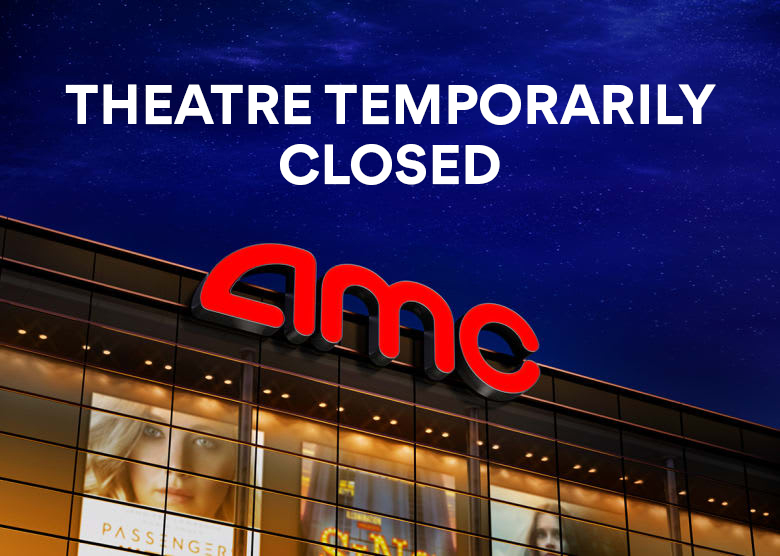 Having said that, AMC Theatres is a pretty big chain. But the bigger they are, the harder they fall. AMC Theatres has spent a lot of money on changes in recent years, recently laid off a ton of employees, and is currently in debt. To make matters worse, S&P Global has recently downgraded AMC Theatres to a CCC-. The association to insert here is "Default imminent, with little prospect for recovery." Keep in mind, that if you live in the United States, that means if AMC Theatres closes down for good, you are likely to lose a country-wide total of over six hundred cinemas. Just a couple weeks ago, I was reminding people that the smaller, indie theaters might be in a bit of trouble right now. They're making AMC look like RadioShack! In fact, one of the cool ideas I have been seeing recently is that theaters are doing pop-up sales, where they are selling popcorn to paying customers even though there are no movies going on. This has happened at a couple locations near my house, specifically the Somerville Theatre and Capitol Theatre, both of which are in Massachusetts and owned by Frame One Theatres. I don't know if a chain like AMC would do that, because I think they are more concerned about protecting what they have by letting people go than continuing operations and getting mocked. But, again, if any theater wants to take up my suggestion on a popcorn or candy delivery service, be my guest! I'll probably order from it twice a day just to provide some support. That, and I love my movie theater popcorn. It could be through the organization itself, maybe through Uber Eats, maybe Grubhub could be a good idea. After all, pretty much the only thing I can do in life right now is stay inside and put on a movie. I need decent popcorn to go with it! But sticking with the main idea, the loss of AMC, can bring a tremendously dark impact to the industry. Because that means no more Prime Theatres, no more specifically branded Dolby Cinema, and no more A-List. But also, keep in mind the large theater count the chain has and how much of a reduction this truly can provide. There will be significantly less places to go to watch a movie. If you're lucky enough to have somewhere like a Regal or Cinemark nearby, then you're probably in luck. I've got Showcase Cinemas. Even though I've been to their theaters a number of times, I really think they are overhyped and their setup is occasionally bonkers (although their Providence location might have my favorite IMAX theater). And I don't know if another chain is going to swoop in and take all the AMC locations that could die as a result of this. AMC is not the only chain hurting here. For all I know, maybe one of the big toilet paper companies can come in and start something new. Come on in to "Angel Soft Theater!" Your ass is safe on both our toilets and our auditorium chairs!
One YouTuber I regularly watch goes by the name of John Campea (Collider Movie Talk, The John Campea Show) and he suggested that studios should step in and help AMC financially during this dire time. If the studios have enough money, this is a swell idea. After all, there is a strong bond between movie theaters and studios. One cannot essentially exist without the other. And given how studios are perhaps likely to lose money should they rely on digital sales for their films, they are probably well off giving some of what they have to a chain that has given them tons of strength over the years. I often make fun of how much money Disney has, but wouldn't it be a great story if Disney gave some money to AMC? I'd dig it. Time will tell when it comes determining the fate of AMC Theatres, but that is largely going to depend on when this crisis diminishes or ends, if people are not too scared to go out into the masses again, and if movies are even going to release by the time this ends. Again, if "Tenet" is not in theaters this July, I think I can officially call it quits on this year for film. Because that news will break me. Pixar's "Soul" hasn't been delayed yet. Maybe that will come out in June. Again, it's hard to tell at this point given how confusing this virus really is.
NEW RELEASES GOING ON DEMAND
I did do this last week, and to be honest, I don't know if I'll continue this trend, but given how On Demand is becoming more of a core element to the movie-viewing experience given the current situation, I figured I'd share some new releases that are out On Demand this week. First off is "Ip Man 4: The Finale." I have not seen any of these movies, but one things that intrigues me is that it stars Donnie Yen, who has been brought to my attention in recent years. The actor is probably one of the more badass men I have seen in an action film as far as newer material goes. While I will declare that "xXx: Return of Xander Cage" is not exactly the "Citizen Kane" of action, Donnie Yen may have been the best part of the movie. Up next is "Like a Boss," which came out in January. This does not look or feel like my type of movie, but I believe I almost went to a press screening for it. Not sure though. The film stars Tiffany Haddish, Rose Byrne, alongside Salma Hayek and it is about friends who are trying to start a beauty company. The film clocks in with a total of an hour and twenty-three minutes. Did the editor want to finish their job as soon as possible or something? By the way, for those of you who prefer buying the physical copy, both films are scheduled to come out on DVD and Blu-ray on April 21st. If you have Disney+, there is heavy promotion going on right now to get people to watch Pixar's "Onward," and if you have the service, it is now watchable any time you want.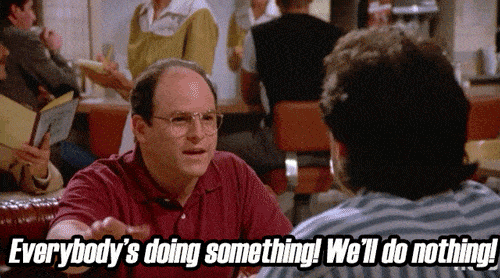 Thanks for reading the third part of the ongoing series "Movies and COVID-19: Behind the Scenes!" As long as this crisis is unfortunately still with us, this series is going to continue, and maybe even get me to delay my scheduled film reviews. Although, for all I know, my review of "My Spy" might not even come out until next year given how I would probably be shoved into an abyss by STX executives if I open my mouth about it right now. As for myself, I have not left my house in awhile, and I continue to remain healthy. If you want to use your time wisely, be sure to follow Scene Before either through an email or WordPress account so you can stay tuned for more great content! Since we're all online right now, why not take a break from learning how to use Zoom for a quick second and check out the Scene Before Facebook page! You won't regret it! I want to know, is there any COVID-19 movie news that happens to be significant that I missed? What have you been doing during this crazy time? Any movies you want to recommend? TV shows maybe? Let me know down below! Scene Before is your click to the flicks!