Hey everyone, Jack Drees here! COVID-19 has certainly made its presence known, and things have been looking particularly interesting. It is hard to know when exactly the U.S., or other countries for that matter, will be in ship shape, I might discuss that more in my next entry to the ongoing series "Movies and COVID-19: Behind the Scenes," but one of the heavily affected portions of this matter is the movie theater industry. Since it is impossible to get people together, movie theaters have shut down their doors for the time being, leaving chains, art houses, and local staples in total emptiness. There is a good chance that your local theater is hurting, even just the slightest. So here are some ways that you could potentially help your movie theater survive this crisis.
BUY GIFT CARDS
I'm not sure if every theater has a program for this, but many of the theaters near me do. One of the easiest ways to give the movie theaters some support in this time is to buy their gift cards. While it is unlikely that you will get to use it anytime soon, it will ignite a reason for you to go back to the cinema when this all ends. You can buy a gift card for yourself right now, and consider it an indulgence in due time. Or, if you know a movie buff in life that loves the cinema and will do anything to get their butt in a theater seat, it'll remind them of how much they love the theatrical experience and they too will have a reason to go back. Gift cards exist for both chains and smaller theaters, so if you really want to put some money towards the community staple, be my guest. At the same time though, I will remind you chains are hurting too. In fact, AMC is speculated to not survive this crisis, so if you want to support them, I'd recommend you do that. Or, if you do want to buy a gift card from them, you can support their new On Demand service they just put out, which is now available on smart devices, including TVs. Although I cannot confirm that all TVs have it, as I have a Sony Android TV and I was not able to find it there. You can buy gift cards online and GET THIS, the only places that are open right now, grocery stores and pharmacies! So you're in luck if you need some hand sanitizer right now!
Also, one recommendation, don't buy gift cards to third party ticketing sites like Fandango or Atom Tickets. I'm not saying don't do it now or ever, but I'm more or less trying to point out that this more about movie theaters than the third party sites. In fact, Fandango might be doing relatively fine at this point since they have a rather well-known On Demand service. I have nothing against these sites, in fact I have a Fandango VIP account, but again, this is more about theaters than anything else here.
BECOME A MEMBER
A lot of smaller movie theaters have memberships to back them up and keep them financially stable. One of my personal favorites is the Coolidge Corner Theatre, located in Brookline, Massachusetts, which I would become a member for, but I do not go there as often as I would like to, so I don't have much of a need for a membership. However, it is undeniable that the membership can give a ton of perks like discounts towards tickets and food, email updates, and invitations to special events. In fact, I shared this once in my "Movies and COVID-19" series, but I'll share it again because I think it is really important. Edgar Wright put out a tweet for people to shout out theaters that have memberships.
Some of the cinemas that have been shouted out here include the Music Box Theatre (Chicago, IL), the Roxie Theatre (San Francisco, CA), the Hyde Park Picture House (Leeds, UK), and the Brattle Theatre (Cambridge, MA). These memberships not only benefit the theater and allow them keep themselves and their organization afloat, but as mentioned, they will benefit you with tons of perks. Now keep in mind, some of what you'll find is not cheap, so if you are not willing to invest your money in a theater membership, it may be understandable.
SUPPORT POP-UP SALES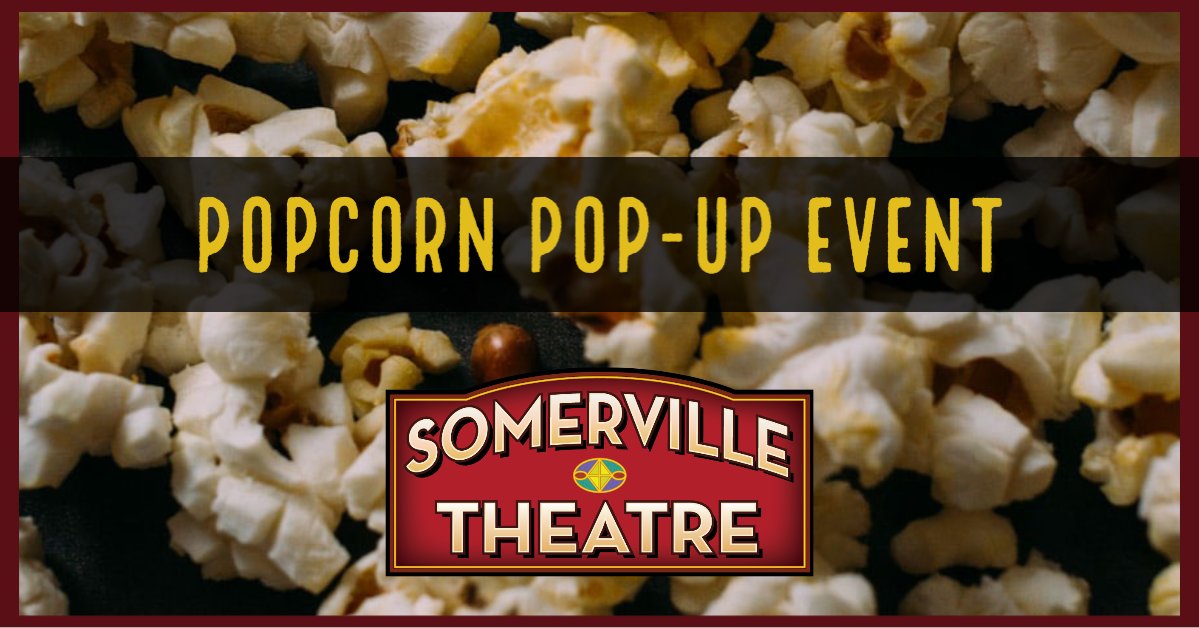 There's a saying that movie theaters are not technically in the movie business, and instead, in the candy business. After all, the studios take a lot of money from ticket sales, whereas theaters mainly make their money through food sales. Popcorn may be expensive, but it's a system that works! One of the suggestions I had early on in this crisis is that even though you cannot show movies in theaters, they should still keep snack stands in operation in case someone wants a quick bite. Now that may not work for all spots, but I imagine some would get business, because popcorn rocks. Speaking of popcorn at the movies, you can still get it right now, because select theaters are doing pop-up sales, where they will focus on selling food such as popcorn.
For the record, if you live near a chain theater like an AMC, there is a good chance that they won't be doing this, but if you have a theater that goes by a lesser known name or presents itself as a local establishment, they may have you covered.
ORDER TAKEOUT/DELIVERY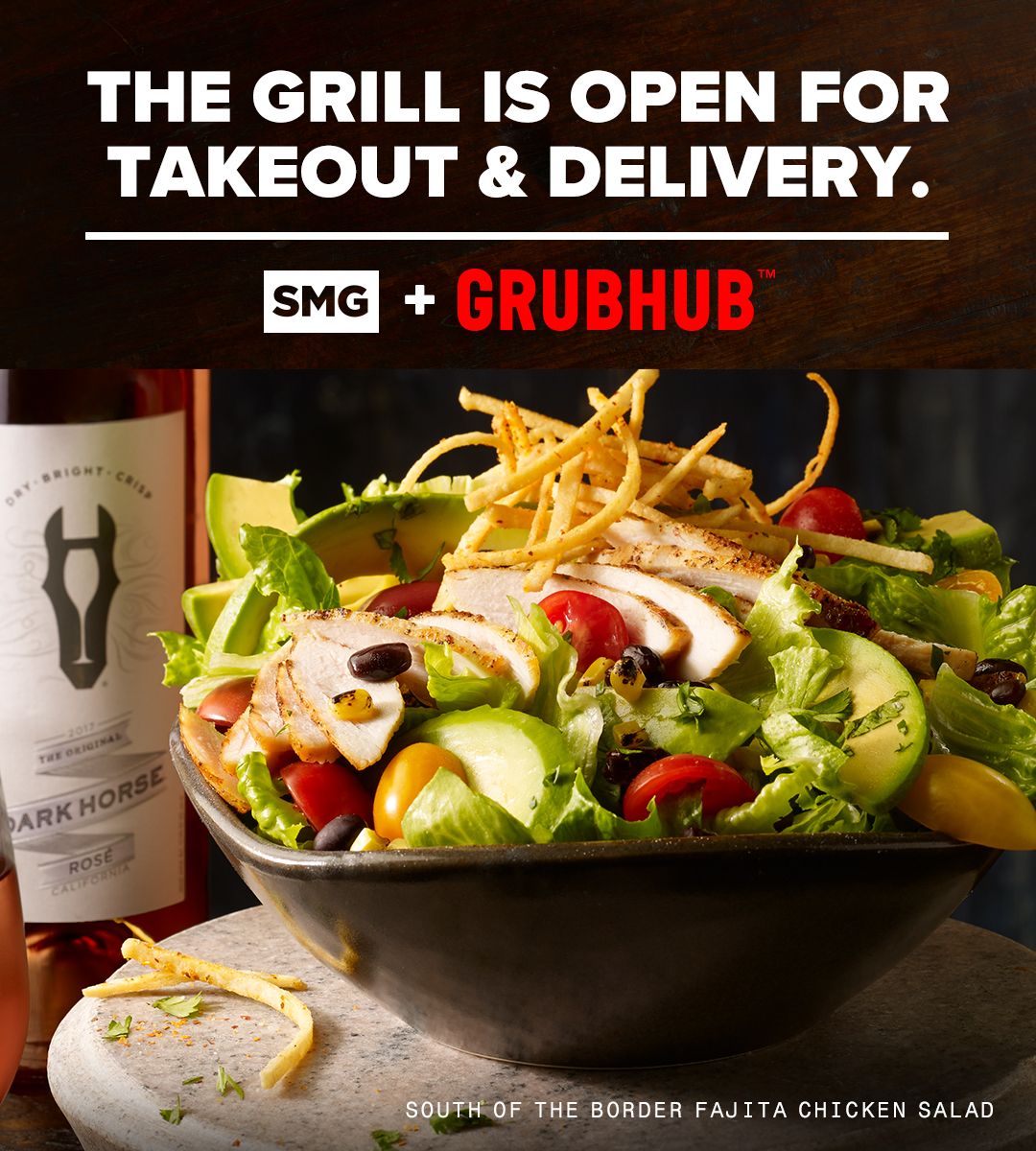 Sticking with the idea of food, aside from keeping stands open to potentially make some money, not to mention keep people employed during this dire time, another idea I had was potentially adding a delivery service to people who are unwilling to go out. In fact, some of the chains are doing just that. Alamo Drafthouse locations in Austin, TX, Denver, CO, and Raleigh, NC are on services including Grubhub, Favor, and Doordash. So if you live in those areas and want some of Alamo Drafthouse's food, you are in luck. Another chain by the name of Studio Movie Grill, which has 43 locations in ten states is also doing takeout and delivery. Not just that, but they are also offering 2 free movie tickets with every order. For the record, this takeout and delivery deal is being done in select locations in California, Texas, and Florida, plus some of them are ONLY doing curbside takeout. Or, if you live in Michigan, you may be familiar with Celebration Cinema, a local chain that operates 14 locations. One of them, located in Grand Rapids, has its next door restaurant, One Twenty Three Tavern on Uber Eats. For the record Alamo Drafthouse does not list popcorn for delivery, but Studio Movie Grill only lists gourmet popcorn, which I'm not sure what that implies, but still. Also, Celebration Cinema is offering popcorn either via a bucket for $11, or a party bag for $25.
CHECK OUT VIRTUAL CINEMAS
Remember how I talked about the Coolidge Corner Theatre? Well, turns out that in place of showing movies physically, they are providing streaming routes for select titles. The theatre's website provides a section where you can look at films and potentially purchase them for personal viewing. Some notable titles include "The Whistlers," a heist drama from director Corneliu Porumboiu. "Fantastic Fungi," a documentary about the mycelium community. And this even gives the opportunity to watch the Cannes-winning film "Bacurau." If you are also interested, be sure to check out "Best of CatVideoFest," and the content of this kind is available for the first time outside theaters. Purchasing these films helps support the Coolidge organization stay afloat during this dark time. Other theaters are diving into the virtual realm too like the recently mentioned Music Box, Anthology Film Archives in New York, and even chains like Alamo Drafthouse are getting in on this. But of course, if they don't have your movie of choice, there's always Netflix, Prime, Hulu, or my favorite way to view a movie at home, physical media!
If you know of any other ways to support movie theaters while their doors are closed, feel free to list them in comments below! What have you been specifically doing to support closed movie theaters right now? Is there a movie theater that is still open in your area? Was it a drive-in? Let me know down below! Thanks for reading this post! Given how Scene Before is your place to read all things movies during the apocalypse, why not give the blog a follow or its Facebook page a like? You won't regret it! As far as my reviews go, I do want to give an update on one movie in particular, and that is "My Spy." Just recently, it was announced that the movie is going directly to Prime Video, I have decided that I will still talk about it, given how I already saw it at a free screening in January, and since this is a film that has been screened in theaters before under a distributor originally intending to put it out in theaters, I am planning on counting it towards my end of the year top best and worst movies lists. Until then, be sure to follow Scene Before either with an email or WordPress account so you can stay tuned for more great content! Scene Before is your click to the flicks!