Hey everyone, Jack Drees here! Last week on Scene Before I addressed what my blog would be doing in regards to the ongoing COVID-19 crisis. As you may know, I type and upload all my posts via WordPress.com, and as long as that does not go down, I should be fine. I can also easily do some of the work I do for this blog at home, but given how this virus has taken a toll on the film industry as a whole, it has prevented me from doing my main goal for Scene Before, which is to go out and see new releases in the theater. Granted, I was able to go see "Bloodshot" during the previous week at an AMC Prime, so I did get my precious theater time before everything shut down. So I will have reviews coming. That's a guarantee.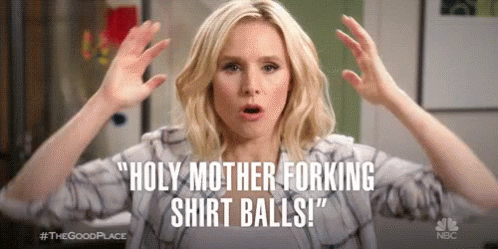 But a couple things are for sure. 1. I am not a doctor, so if I were to tell you that this virus were to go away by tomorrow, I'd probably be lying to you. 2. Even if I was a doctor, I would most certainly be aware that there is a lot of confusion going on when it comes to COVID-19, so I might not be able to pinpoint an exact moment when society would return to normal. It could be April, May, June, July, August, who knows? If I had to guess, we would still have SOME restrictions in April, but we would continue to grow from that point. That depends on how seriously precautions are taken. Will people go out? Will people stay home? How many essential or non-essential activities will we engage in? Will testing improve? These are questions that need answering, and they will likely be answered overtime. But it doesn't look like this virus will be eradicated as long as things like this continue happening.
And I will admit, I did travel recently. In fact I went to LA and Fort Lauderdale, but this was sort of in the unraveling of the "social distancing" trend. I stayed in LA for the three nights I had scheduled, but my mother and I went home two days early from Fort Lauderdale. We may have realized that we made the right decision.
But I don't want to make this post, or this series, depending on how often I update this, all about me. Instead, I want to focus towards the movie industry and how it is being impacted by the coronavirus. Because right now, it's not lookin' pretty, like at all. Sorry, but it's true. Here are some reasons why.
THEATERS SHUT DOWN:
I already mentioned this briefly, but theaters pretty much everywhere have either been forced to shut down or voluntarily shut down. There are a few that are still open, most notably drive-ins, but the traditional movie theater just about as a whole, has closed doors until further notice. Sadly, not only does this include big chains like AMC Theatres, Regal Entertainment Group, and Cinemark, but also some of my favorite local cinemas who do not belong to a bigger name, and some need help now more than ever. One of the first notable closings I bat an eye towards was for the Coolidge Corner Theatre in Brookline, MA.
Although I will respect some people in the industry such as acclaimed director Edgar Wright (Baby Driver, Scott Pilgrim vs. the World) for making a call to action when it comes to these smaller cinemas.
I will admit, at this time, I am trying to save my money in case this apocalypse becomes bigger than I can ever imagine, but this is an informative tweet and it has had me considering pulling some support towards theaters like the Coolidge. It's a lovely theater that plays many films that are not traditionally found in typical venues, and they even have special events where industry professionals make appearances. Remember how I did my review for "Emma?" Well, when I saw the movie at the Coolidge, the film's star Anya Taylor-Joy and its director, Autumn de Wilde, appeared together to talk about the film. I am still considering becoming a member in support of the theater. Maybe I'd make more visits to it as a result.
But speaking of which, I do feel bad not just for the establishments themselves, but their employees who work hard to keep the theaters running. Surprisingly, despite going to the theater a lot, I have never really developed a complex relationship with the employees who work there, but at the same time, I don't want keep them from doing their job. With the recent closings of theaters, this automatically means that thousands of people cannot work. I could end this statement here and call it a day. However I have been reading from various users online who worked at outlets like Regal, and they said that they have been fired along with the rest of their staff. In fact, check out this little exchange I had on Twitter just the other day…
I looked into this and I saw a bunch of tweets from people who worked at Regal, reporting how poorly this situation has been handled by the company. In fact, as I right this, Cinemark employees seem to be going through the same deal.
Now I have heard about Regal's situation much earlier, but I have not seen much news about this from major outlets. So I don't know if I am planning to take this matter on any further, but I do want to know something. If anybody from a major movie theater chain like Cinemark or Regal was terminated, thought they were terminated and then corrected to not be terminated, or something else along those lines, feel free to send me an email, just go to my contact page and leave your information there. I also have a public Twitter, so if you want to DM me @JackDrees, feel free to let me know about what happened that either got you fired or even if you weren't fired. How did your movie theater handle this matter? Were they justified? Unjustified? Let me know! I don't know how far I might take this matter, but maybe, JUST MAYBE, I'll address all of this in a future post.
NEW RELEASES COME HOME
I feel rather lucky that I got to see a number of 2020's films prior to the big hit of COVID-19 here in the U.S.. Films like "Sonic the Hedgehog," "Onward," and "Emma." However, these movies unfortunately all face a common problem. An extended chance at a theatrical experience will be missed for all of them. After all, since theaters are shut down, how is everyone going to see those movies? ON DEMAND TO THE RESCUE! Even though some films have recently released, studios happened to be kind enough to put their new releases onto VOD as soon as possible. Sony has done this with "Bloodshot," Paramount has done this "Sonic the Hedgehog," STX is going to do this with "The Gentlemen," Warnermedia is doing this with "The Way Back," and Comcast's studios is not only putting out films like "Emma" or "The Hunt" on VOD, they are separating themselves from various studios such as Disney, who happen to be delaying all their future films until further notice, and putting DreamWorks' newest film, "Trolls: World Tour" onto VOD the same day it is scheduled to release in theaters. Now I am willing to assume that some theaters, not all, but some, will be open around the time "Trolls: World Tour" comes out, specifically April 10th. So with that in mind, families can still go to the theater and maybe watch the movie together. But this also brings a unique opportunity for home viewing. And it's not like it's a new thing, because there have been movies that released through VOD around the same time that it has been put out in the theater, but given the type of movie that "Trolls: World Tour" happens to be, it's somewhat unprecedented. Man, I hate that word! For the record, the movies that have recently been put on VOD early are only available to rent right now, specifically for $19.99. This is slightly less than one would pay for an individual IMAX ticket at some multiplexes during an evening or night show. When it comes to a film like "Onward" or "Trolls: World Tour," $19.99 is not the worst of prices because if you are stuck with a family, it will make for time well spent compared to taking a group of four to the theater in the evening and spending $50 on tickets alone.
Then you add popcorn and candy into the mix. That crap full of calories ain't cheap!
If you're watching one of these new movies by yourself, it could be worth the price, but keep in mind that there happens to be little to no alternative right now. Let's face it, ANY movie is better in the theater. But if you have a solid sound or screen setup, take advantage of it! Or if you want to brag to some socially distant friends that you saw the latest big film on TV as early as possible, give some of these films a rent! In fact, I have yet to see "The Hunt" in theaters, so maybe I'll take advantage of the current situation and either rent it through services like FandangoNOW or Prime Video. In fact, if you have Prime Video, they just added a new section labeled "Prime Video Cinema" just in case you need help finding movies like these.
One of the bigger surprises to me when it comes to all of this is how much Disney seems to be getting involved. Granted, it doesn't surprise me a ton that "Onward" did not take long to find a new home on VOD, but what did surprise me is how early it was declared that "Onward" would be on Disney's new streaming service "Disney+." Seriously! Not only is "Onward" now available digitally through various services, but it is coming to Disney+ on April 3rd. In fact, if you have young girls, chances are that their lives are about to be significantly better, while you are probably going to suffer through a tremendous meltdown, because Disney+ currently has "Frozen 2," which I would have expected to appear on the service eventually, but due to its recent digital and physical media release, it sort of comes as a shock.
But one question still stands. How long will this crisis go on? Because if this goes on past August, then some trouble could be afoot. "Wonder Woman 1984" is coming out, and I have recently heard reports that the film could go straight to streaming. If it was still coming out in June and the crisis was still happening, it's bad enough, but this film needs to see the light of day! There is a case to make for this streaming scenario, maybe the crisis will get out of hand, people will still spread the disease, and theaters need to keep their doors closed as a result. But my gosh, if my only option in August to watch "Wonder Woman 1984" is through streaming services, I will set my house on fire. Will I still watch "Wonder Woman 1984?" Probably. The review for it will probably be necessary given how comic book movies continue to be the big thing. If anything, I am optimistic enough that this abnormality could pass before "Wonder Woman 1984" comes out, but my question is, what will the people behind the movie do? I mean, think about it! There's a lot of money to be made on this movie! It's highly anticipated, the first one was Warner Brothers' highest-grossing film of 2017, and speaking of the first movie, it pretty much set the basis of how you make a superhero film with a female lead. Sorry, "Captain Marvel!" "Wonder Woman" did this idea ten times better! I think if they stick with the rental route, the theatricality factor of the film will be lost and therefore make less money as a result. "Wonder Woman 1984" was also shot using IMAX cameras, so if anything, I am HOPING that the movie gets shown in IMAX theaters at least once! I think Disney and Marvel kind of made a solid call by delaying "Black Widow." While it does disappoint me that we are not getting to see it as soon as possible, I am still looking forward to the theatrical experience to be had by all. Now as I write this, Warner Brothers has stated that they are going to plan on putting "Wonder Woman 1984" in theaters instead of streaming, but for all I know, maybe people are clumsy enough to prevent that from happening. Granted, it was already delayed once from June to August, but should this go on any longer than expected, I have every right to worry. Oh, and if they EVEN THINK about delaying "Tenet," I will most likely be quitting movie watching for the rest of my life! I NEED THIS MOVIE NOW! IN IMAX 70MM FILM!
DRIVE-INS THRIVE
This crisis has brought a stunning reversal that maybe made me a little more surprised than I should have been. When one door closes, another one opens. In this case, the door slammed on movie theaters, but the doors seemed to have unlocked for drive-ins, and this kind of shocks me given how much we seem to forget about the drive-in based on everything else in our culture. Yes, every now and then, a conversation will come up and the drive-in will be part of the discussion and there will be talk about how cool it is, but not everybody goes. In fact, I have never been to a drive-in myself. Even the closest one to my house is a bit of a hike. But according to Deadline Hollywood, many of the more prominent exhibitors to continue operations in states like Arizona over the past weekend happened to be drive-ins. According to the article…
"Among Onward's top 30-grossing theaters this past weekend, drive-ins repped 25 of them. For Invisible Man, 20 out of its 30 theaters earned money from drive-ins, Call of the Wild's saw 15 out of 30, and Bloodshot 14 out of 30. All of Onward's top 20 theaters were drive-ins, led by the Glendale 9 in Glendale, AZ with close to $10K. Invisible Man's top 17 theaters were drive-ins, led by the Starlight 4 in Atlanta, GA with $11K. Bloodshot's top venue was also Atlanta's Starlight with just over $7K, while Call of the Wild's top theater was the Swan drive-in Blue Ridge, GA with just under $5K."
TO READ FULL DEADLINE HOLLYWOOD ARTICLE, CLICK HERE
And should movie theaters remain closed for a few more weeks, maybe six, this will bring a greater opportunity for those who run drive-ins or have a drive-in near where they live. I live in New England, where the weather is not the most pleasant as we speak, but more drive-ins will open as we get closer to eventual warmer weather. This can be a great alternative to the movie theater, while allowing customers to practice social distancing in the surroundings of their vehicle. And if you have a large family, it could make for a fun, not to mention relatively inexpensive night out, at least compared to a traditional theater where you pay per ticket as opposed to per car. Should this crisis eventually develop a fear of socializing or being close to others, maybe drive-ins could get an uptick overtime. This does not mean the traditional theaters could suffer, because they often have the advantage of not having to worry about weather, and a proper sound system.
BIG QUESTION: Are movie theaters in deep trouble?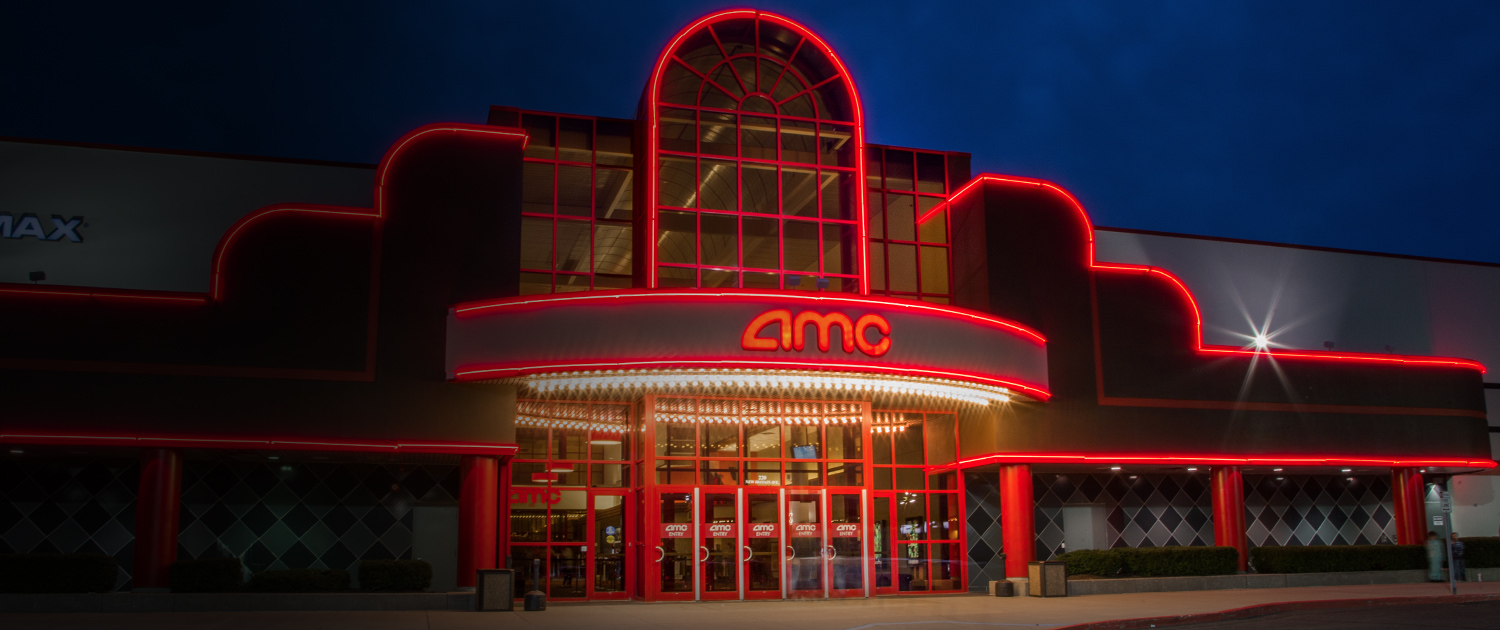 There has been a conversation going on for years as for when movie theaters could potentially shut down for good. Sort of in the same way that some would wonder when physical media could go away. I already mentioned that movie theaters are closing their doors for the time being, yada yada yada, but I must not forget one more important notion. This crisis could be costly. A lot of studios are thinking in a certain direction, and it has somewhat paid off. They are losing money as a result. But what else are they gonna do? Release big movies to limited theaters? Have these movies be left in the dust? But if this crisis never happened, Paramount could have hit it big with "A Quiet Place Part II." Disney could have another live-action remake monster hit with "Mulan," and if Universal avoided postponing "F9," their upcoming "Fast & Furious" flick, I would probably be willing to bet that the movie would be this year's most precious piece of box office gold. If movie theaters open back up any time soon, there's a solid chance that a lot of titles could be playing, but they wouldn't make much money. Would we be going back to seeing "Bloodshot" again? For all I know, they could open back up in time for "Wonder Woman 1984" to have a solid start to the industry's revitalization. Or, what if they simply waited until the middle of July to open "Tenet?" I doubt that the movie theater industry would intend on doing this, but "Tenet" is a movie that is being labeled as an "event." Why not bring back the moviegoing experience with an event? I would immediately flock to it! Especially in this case if they have a nearby IMAX playing this movie in 70mm film. Granted… I also desperately want to see "Top Gun: Maverick" so… I will simply be looking forward to that. I think the business given to movie theaters once this is all ends is going to mostly depend on the films being presented. How many big movies are being pushed back towards eternity? What movies will remain once the movie theaters open? But if people don't show up, and if the corporations don't have enough money to pay workers or keep lights on, then there's where trouble swoops in.
The ongoing COVID-19 crisis is continuously reminding me of the beginning of "Avengers: Endgame." It almost feels like five years have passed in just a matter of a few days and everything is desolate, and completely abandoned. How much longer will this go on? It's hard to tell. Countries like South Korea seemed to curb the spread, but Italy seems to be spiraling out of control. One light at the end of the tunnel is that China has recently reopened hundreds of movie theaters. Granted, it's probably going to take some time for its people to return to the dark rooms of movie magic, but it at least provides some positivity to this negative crisis.
If you have a proper account setup, be sure to like this post if you want to see more of this series, specifically titled "Movies and COVID-19: Behind the Scenes," that I am setting up for the time being. Also, be sure to follow Scene Before if you want to stay up to date on the latest posts provided by the Movie Reviewing Moron. To follow Scene Before, use an email or WordPress account! It really helps me out! Also, speaking of helping me out, be sure to like my Facebook page, because let's face it. Life is boring right now! Scrolling through sites that are full of cat videos, epic fails, or jokes about toilet paper is exactly what we need! Get crackin'!
Thanks for reading this post! Again, if you want to see more of this content, follow the instructions above, and remember to stay safe and we'll get through this together! In other words, I'm trying to come up with phrases that do not rhyme with "We're all gonna die" so I can stay sane. Let's just elbow bump our way through this crisis and let it pass! We've got this! In other news, my next review is going to be for Pixar's "Onward" which is now available on digital! I hope to have the review up by the end of the week, and if not, maybe it'll be up at the end of the month. Who knows? Be sure to follow Scene Before, like this post, and stay tuned for more great content! I want to know, how are you currently going about the COVID-19 crisis? Is it no big deal to you right now? Is it not in your county, your state, your province, your country? Or is it affecting you in some way? Or, what was the last movie you saw in the theater? ALSO, when was the last time you went to a drive-in? What did you see? How was your experience? Let me know down below! Scene Before is your click to the flicks!