Hey everyone, Jack Drees here! This is… Abnormal to say the least. Like, I never thought being an introvert would become as commonplace as it has today. I have never felt more numb than I do right now. Basically, the whole purpose behind Scene Before, which is to review the newest films for YOU, my viewers, has been diminished because of the ongoing COVID-19 pandemic, or at least I think that will be the case. After all, I live in Massachusetts and this just came in earlier this week.
"Gatherings of over 25 people will be prohibited, including all community, civic, public, leisure, faith-based events, sporting events with spectators, concerts, conventions and any similar event or activity that brings together 25 or more people in a single room or a single space at the same time. This includes venues like fitness centers, private clubs and theaters."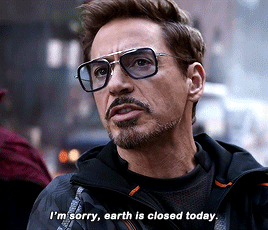 Now does this mean I can no longer go to the movie theater in my state? That is most likely. After all, I never recall seeing many auditoriums that can hold less than 25 people. I recall certain popular chains stating they will permit 250 people per auditorium or a 50% reduction per auditorium, but I think that is going to be voided now. I mean, if theaters stay open, I'll consider going, but I also don't want to become the "crazy movie freak of Massachusetts." In fact, a lot of theaters around the country are already closed, because as I write this, Regal Entertainment Group, one of the largest North American chains, has shut down until further notice. In addition to that, AMC has done the same. So basically, the two big movie theater chains in my country are now avoiding service to moviegoing customers. Showcase Cinemas, another popular chain in the northeast shut down entirely. Nearby theaters catering to smaller and indie films like the Coolidge Corner Theatre and CinemaSalem have shut their doors until specific dates in April. Los Angeles has been ordered to shut down all of their theaters. LOS ANGELES! THE MOVIE CAPITAL OF THE UNIVERSE! The same goes with New York! Worst. Thing. Ever.
Speaking of tragic situations, I almost wonder if next year will have an Oscars ceremony. In fact, one of the major rules of the Academy Awards is that the movies participating for the award must have a 7 day theatrical release in Los Angeles. If they want this ceremony to fall through, they've GOT to make an exception for this year. Some theaters are still open, yes, but we are seeing a shift, at least for now, in increased home viewing. Basically, the whole world is going to continue watching Netflix and we all won't be able to chill BECAUSE THIS IS THE ABSOLUTE WORST! I can't chill! I can't calm down! Who is writing our lives and why aren't they fired?! Is it Stephen King? R.L. Stine? John Carpenter? Whoever the hell is writing this needs to be terminated immediately! Allow me to take their place and allow the entire universe to live happily ever after! Sometimes the predictable and happy ending is the best one!
I will say though, this does not mean I'll STOP reviewing new releases. Because for all I know, there could be a Blu-ray, DVD, or digital release coming up for a movie previously shown in theaters that I missed. There's not much from 2020 that is coming out that I have not seen or am interested in seeing, but one movie I missed, "Underwater," is scheduled to release on DVD April 14th. I could probably go get it in person. After all, places like Target and Walmart are still likely to be open during these times (although worst case scenario I could buy it online), maybe I could buy it in a store if I feel the urge to.
Plus, one of the saving graces early on in this pandemic is Comcast, which I am utterly amazed by. A few years ago, I was talking s*it about their cable service. Having switched to Verizon, I felt instant relief. But recently, Comcast announced their commitment to providing free Internet to low-income customers for the next 30 days. I think that is a class act and a smart idea for these dark times. And given how people are less likely to head to the movie theater, Comcast distributors like Universal Pictures and Focus Features will be putting movies that are already out like "Emma" and "The Hunt" on VOD services as soon as possible for home viewers to enjoy without having to leave their couch. While this does discard the 90 day agreement where a cinema holds a movie for a period of time before it is officially allowed elsewhere, I think it is a smart decision. I don't think it should be done for all movies, because there are a number of movies coming out that are absolutely enhanced through a communal experience that can be witnessed at a theater. While I am disappointed that "No Time to Die" got delayed, I am glad it is being shelved to November, when the world can HOPEFULLY unite as one community again. I was looking forward to "F9," the upcoming "Fast & Furious" installment, but given the ongoing fears, it would make this movie lose a lot of its audience, thus losing its community. Also, when it comes to John Krasinski's "A Quiet Place Part II," that was a movie that I wanted to see in a theater because the first one was easily one of the most unique experiences I have had while being surrounded by a group of people. I guess with all these delays, the theater is going to become "a quiet place." Meanwhile, "Frozen 2" is getting an early release on Disney+, so if you have young girls, your place is going to become "the loud house."
I think that some of these actions studios are taking are not only necessary, but simultaneously fulfilling, and some of them could help me, a guy who barely makes plans to leave his house, in the long run. Granted, I do hope this does not shatter the meaning of a communal experience at the movie theater, but I think I would be better off sharing thoughts related to such a topic another time. By the way, this suggests an idea I have in this case. Maybe I can fit in a series dedicated to the coronavirus, how it could *theoretically* impact the film industry, and maybe how it *is* impacting the film industry.
But if you are loyal to this blog, you may be wondering if I have a concrete plan regarding the future of Scene Before and Flicknerd.com. The answer, yes and no. I have IDEAS, but there is no guarantee as to the absolute likelihood of every single part of my plan falling into place. But this is like how things have always been. I can plan ANYTHING on what my blog is going to entail, what posts I have coming soon, doesn't make it a guarantee. The only guarantees I can make going forward is that I PLAN to continue making at least one post a week, hopefully within a cycle of every seven days and that I will have at least FOUR reviews coming within the next month or so. I still need to review "Emma," "Onward," "The Way Back," and "Bloodshot." These four movies will be reviewed at some point, and should things go according to plan, I will be reviewing each of these movies in the order of which I mentioned their names.
Now that I have mentioned that, I will also point out that I might plan on some movies that I haven't given myself the chance to talk about. Now that a lot of big movies are getting pushed back, this prevents certain event-like experiences from happening. Maybe this period of nothingness will allow me to talk about films I don't always get a chance to dive deep into into. I always wanted to do a four part "Revenge of the Nerds" review series, where I would talk about each of the films, this even includes the two that were made for television, in depth. Without talking much about the film critically, I have somewhat of a personal connection with the first "Revenge of the Nerds" installment, so reviewing it kind of feels somewhat overdue. If I had other series' I could accomplish, I have all the "Underworld" installments, and I can review all the ones that I have not touched upon. I want to talk about "Star Wars" episodes I-VII, but at the same time, I want to save that for a special occasion. I'm putting that on the backburner for now. Maybe I could do a Pixar series since I have a number of those movies. The same goes with DreamWorks Animations. I also have a 4K boxset of the "Matrix" trilogy in my room sitting around. Part of me wants to unwrap it to see the films in 4K glory, and ultimately review them. Speaking of Keanu Reeves, while I did already review the second and third "John Wick" movies, I still need to talk about the first one. Maybe I could touch upon that! I also maybe could do films that are lacking in a franchise, allowing for more refreshing content that could stand on its own. It can either be a good reminder of standalone films that have come out over the years, maybe a PSA to those who have overlooked a particular title, or some other reason. For all I know I could be reviewing a movie that is beyond terrible and should never be watched for any reason. One other idea I had was to talk about some older movies. Thus far, the oldest film I have talked about in terms of reviews happens to be "2001: A Space Odyssey." Maybe I could talk about some films older than that, maybe from the 1950s, 1940s, or even 1930s.
Speaking of reviews, one of the reviews I have waited LITERALLY FOREVER to put out is for STX's "My Spy." I cannot say anything about it, but what I can say about it is that it is going to have a difficult time getting into the public eye, as if it hasn't had a hard time already. It already released in Australia in January, and in Britain just this past weekend. "My Spy" was supposed come out in August of last year, only to be delayed to the most recent weekend of this year. As we approached the release date of the movie, it just so happens that it managed to get pushed back AGAIN to April! Why? I doubt it has to with corona, and maybe it had more to do to with having less competition during the month. After all, now that "No Time to Die," the latest Bond film has been pushed back to November, it opens up the opportunity for another spy film to swoop in its place. But I gotta be honest, I am not going to be shocked if the film gets pushed back again. However, I will also be disappointed. After all, I SAW THE FILM IN JANUARY AND I NEED SOMETHING TO TALK ABOUT! I have not finished a review for "My Spy," but I still have my points that I want to talk about. We'll have to see what happens to this movie, but my gosh! How is STX still holding onto this thing? I'm kind of surprised they haven't dumped it out of their schedule entirely and sold the rights to Netflix!
I want to say that this ongoing trend could lead me to providing you all with more trailer reviews, because I could easily watch them on a device I have access to. Unfortunately, given the way things are going, it seems I won't even get to watch a trailer for anything. After all, if the movie industry itself is in a major shutdown, there will barely be any trailers to support those that are still coming out.
I could dive into the realm of countdowns. One of the things I have honestly considered doing at this time is adding more installments to the series "Top Movies of the 2010s." I say that because I labeled it as a countdown event. If I wanted it to be event-like, why not have it go on for some time? I don't really have many ideas for original countdowns at this point. Although I have previously been thinking, and I might want to do a countdown on my favorite "Star Wars" battles, specifically ones fought with lightsabers. I almost did it around the release of "Star Wars: The Rise of Skywalker," but that idea failed to see the light of day.
I was not going to originally reference this, but a friend of mine suggested that I should start reviewing TV shows from streaming services. First off, I am incredibly thankful for the idea. This gives me a TON of new material to work with. But that also brings in a problem. I don't focus on TV in general. Yes, there has been the rare instance where I would do a random post on a TV show, but they would highlight something that stands out to me, or maybe it intertwines into movies. I appreciate the idea, but for now, Scene Before is not going to focus on television. Who knows? Maybe if this gets worse, maybe the government will insert a dome over the area most affected by the virus, isolating them from everyone else, and eventually attempt to blow the area up. Spoiler alert for those of you who have not seen "The Simpsons Movie."
Now, one thing I should point out is that last month was the release of the 2nd Annual Jackoff Awards. Guess what? Even before the 2nd iteration of my personal film awards show, I started planning the 3rd. But with this new situation that could last forever, I am beginning to wonder if there will be a third. Because to do an award show like this, I need to see tons of movies, that way there is a variety of potential nominees. If I just have random movies that came out from January to March, it might not cut it. At this point, Best Picture would probably go to something like "Impractical Jokers: The Movie." I want to be optimistic and say that I can probably start going to the theater again by May, June, July, but for all I know, this highly contagious disease could prosper and linger into our lives during 2021. If this affects me as a moviegoer, there's a solid chance that I might have to cancel The 3rd Annual Jackoff Awards. Keep in mind that The Jackoffs are supposed to be a celebration of a year in film, and if I cannot celebrate a year, there is no point in doing it. And no, if 2021 turns around and I do The Jackoffs for that year in 2022, I ain't including 2020's films in it. It has to be a FULL year from January to December, NO EXCEPTIONS. I will say though that for maybe this one year, I might bend the rules to allow the presence of movies that were SUPPOSED to come out in theaters that were ultimately put out for home viewing because of COVID-19, but anything is possible when the world is hunting for hand sanitizer.
But in all seriousness, this is an ever-changing time. Not just for me. I am willing to experience it and live through it, even if that means shattering my brain wide open. I just tweeted this the other day, because the truth is, I love being by myself. Alone time is one of the things I value most. I rarely see friends, I don't always make plans with others, I don't socialize that often. But here's what I said the other day. By the way, follow me on Twitter at @JackDrees if you haven't done so already!
This really feels weird! Until COVID-19 hit, I felt like "that guy" who always wanted to be alone. And now the government, my country, and those around me, are forcing everyone to be alone. This is essentially a movie, I really hope they roll the f*cking credits soon, and I won't be sticking around for any additional scenes! I'm done! This is anger! This is rage! THIS IS WHAT THE INTERNET IS ALL ABOUT!
Thanks for reading this post! These are simply ideas that I have going forward. I will continue to create material while I still have the opportunity, not to mention, the sanity. Nevertheless, here's hoping your day is as cleansing as hand soap and nowhere near as crappy as toilet paper! My next post is hopefully going to be for my long overdue review of "Emma" directed by Autumn de Wilde. I will have my review up for that, along with other films that I managed to see while society was still doing things. Remember doing things? What time that was to be alive! Be sure to follow Scene Before either with an email or WordPress account, and DON'T WORRY! It's free! I know it's a dire time, but if you want some free material to gloss over whenever you have spare time, which is probably all the time now, give this blog a follow! Also, speaking of stalking the Scene Before blog, go over to Facebook and like the official Scene Before page! I want to know, what are some suggestions for material that you have for me as we elbow bump our way through the coronavirus? Or, what is a movie you recommend for isolation, or hanging away from everybody else? Leave your comments below, this can be great conversation starter for everybody tuning in! Who knows how long this is gonna go on? But holy crap, I need my head to stop spinning NOW. Scene Before is, and always will be, your click to the flicks, and your destination of all your movie needs during this apocalypse! Why couldn't it have been zombies? Why this?!