"Marriage Story" is directed by Noah Baumbach (The Meyerowitz Stories, Francis Ha) and stars Adam Driver (Star Wars: The Force Awakens, The Man Who Killed Don Quixote) and Scarlett Johansson (Iron Man 2, Lucy) as a couple who are going through a divorce. This film dives into the events that unfold as the once married couple try to move on with their lives, work, and whether or not they get to see their own kid again.
Earlier this week, I could have stayed home, turned on Netflix, and watched not one, but two films already on the service! But, I like the theatrical experience, so I went to see both "The Irishman," which I enjoyed, and then that was followed by this film right here! I went into this film knowing little about the material itself. I know it involves heavy dialogue, and based on the plot, it's a serious situation. I was also made aware of various positive verdicts beforehand, therefore I had rather high expectations. Plus, it's got Adam Driver, a fine actor who may have ended up being the best part of the new "Star Wars" trilogy. Alongside Driver is Scarlett Johansson who I, unashamedly, consider to be a celebrity crush. I think both actors are great and to see them together is a dream I did not even realize I had.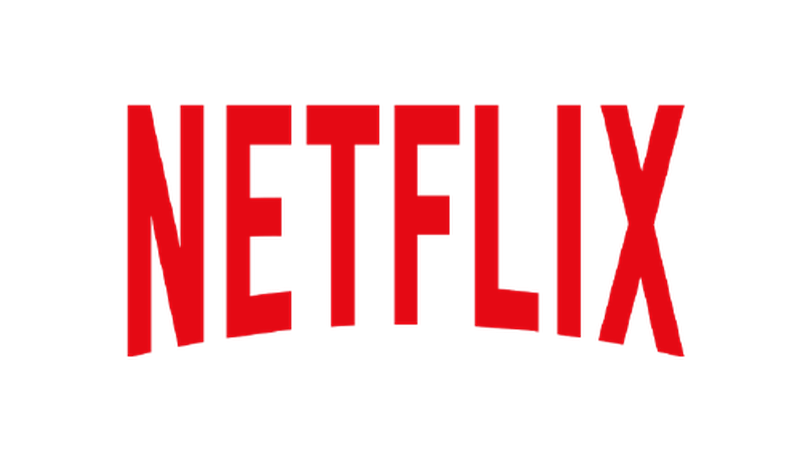 I was not even sure if I was going to watch this movie, because as much as I am beginning to appreciate Netflix's efforts to expand itself into the realm of cinema, even to the point where even Martin Scorsese has considered Netflix to be more cinematic than Marvel, I don't pay for their streaming service and I am not that invested in the company. Again, when it comes to media consumption, I'm kind of a dinosaur, I can't help myself. That, and this award season has kept me pretty busy with films like "Uncut Gems," "Knives Out," "Jojo Rabbit," and more. Well that, and blockbusters like "The Rise of Skywalker." I still haven't even seen "Queen & Slim" yet! That's how busy I have been with this blog!
I have waited a little while to talk about this movie, keeping in mind that it has been since Monday since I walked out of the theater. With that being said, I was focused on getting my review out for "The Irishman," which does not necessarily mean I wanted to delay my review for this movie, but with Christmas and other projects getting in my way, I am getting my thoughts out later than I expected, so I do apologize. Again, I walked out of the theater after seeing this film this past Monday. How did I feel then?
One word. NUMB.
HOLY F*CKING F*CK I FELT NUMB.
This movie captured perhaps everything I wanted it to capture and more. "Marriage Story" is an emotional, enthralling, not to mention exciting piece of art that did pretty much everything it needed to do. I walked out of this film not exactly in tears, but I did walk out feeling like my skin had gone through a paper shredder. It can remind you of how unbearable the idea of divorce really is from all sides.
Now I think I have a somewhat interesting perspective regarding this film. Okay… Maybe not, depending on how you look at it. I'll have to do more concrete research, but I often remind myself of the statistic that flies around regarding how over 50% of marriages end in divorce. That's what happened to my parents when I was 13 years old, they announced their separation, and it took them quite awhile from that point for a full divorce to finally occur, but it happened. And I felt a part of my life had been destroyed. I am not joking. Look, have I adapted to a situation where I was able to live with one parent? You betcha. But behind the skin that conceals my mind, there was a part of me that wanted my mother and father living together. It just felt like the natural thing. Even at twenty years old, it is still something I beg for. I know it is a situation that is beyond my control, and if I were to interfere, I would probably be facing a head dunk in the toilet at best, or a fatality at worst. But this movie reminded me of everything in my life from my teen years to today.
I still live with my mother. So… Hit me up girls. You'll find me very charming. For the record, I love my mother. I am eternally thankful that she is in my life. But not having a father figure in my life all the time is something that I feel has slightly diminished me as a person. I had no brothers, and even though some of you might think this is progressive or cool, most of the people I knew in my life, at least when this whole divorce thing first started, happened to be women. I felt like I could barely surround myself with anyone I knew. As if there were anyone in school that wanted to hang out with me. I still surrounded myself in activities that guys my age would typically enjoy. Video games, Internet surfing, and of course, film. But when it comes to people I could relate to who could take part in certain activities that others in my family or social circles wouldn't really take part in, it would be dad. Did he want to do every single thing with me? I would not say yes, there's a good chance that he had better things to do from time to time, but I felt there was a sense of brotherhood between us.
This is why I have forever feared "replacements." I think some people at my age would have understood what I am talking about. When my parents separated, it seems that my mother did not usually have much trouble finding a date. I mean, she's an amazing woman, why wouldn't she? Why wouldn't any guy want her? But whenever my mother got close with someone she dated, I was worried because that equated to certain transitions that I would have to adapt to whether I liked it or not. There also may have been a possibility that there was something about the person she dated that I felt would affect the way I grew up. Maybe I would have someone in my life that I am supposed to see as "my parent," but a certain part of my brain would keep me from doing such a thing. There's only one "mom" and "dad" for me, and I am thankful to have them both in my life, even if they are apart. But this movie sort of took me back to my childhood struggles. There is a certain event in this film that felt all too real for me.
Now I am going to avoid spoilers as much as I can, but I am going to dive a bit deep into this film as I talk about what happens during Halloween. This is not something that has happened to me personally. Partially because I never trick or treated when my parents got divorced, but with that in mind, there is a part of the movie that takes place during Halloween, where the parents decide at one point to have "two Halloweens." The mother takes the kid out for a period of time, and then it's dad's turn. By the way, the kid's name is Henry, and he is played by Azhy Robertson and he does a fine job in this movie.
I have never been in the situation where I had to have two Halloweens, but I imagine that I am not alone when I have to note that I celebrate "multiple Christmases" every year for now on. Now, prior to the divorce, I have celebrated Christmas at multiple venues for both sides of the family at different times. And as much as I continue to enjoy Christmas every year, including this past year, I found that it sort of deteriorates the specialty of the holiday. There are a lot of things in life that I would like to have more than one of during the year. Of course I'll take multiple "Star Wars" related holidays! May the fourth be with you, and I shall have my revenge of the fifth! I would love to have more than one Marvel movie within a number of months! As long as they make them as good as they are at this point, I'd say they should keep crankin' them out! But Christmas is that one day of the year that maybe in my childhood I looked forward to more than most others. Even though I still find Christmas to be unbelievably fun, I still long for the days of togetherness between the family I once knew. The very idea of this double Halloween alone brought such thoughts to my mind.
But I will say, the events of this divorce in this movie does not play out like it did in my life. In fact, why should it? If it did, then all divorces would supposedly be the same to me, making life very boring. One thing I will say that I sort of related to is the idea that maybe I would have a favorite parent. I think about that a lot less today, mainly because I am doing whatever I can to rely less on my parents and focus more on myself. But this movie does a really good job at highlighting the less than pleasant chemistry between Charlie, the father, and his kid Henry. There are some moments where the movie flat out reveals Henry's love and affection for his mother, Nicole, that I clearly did not see between him and Charlie. Little things like that got me. Despite how they say divorce is hardest on the children, this movie is not exactly about how a child handles the situation of divorce, in fact, this child seems to be handling it in a way that I never could, especially at his age.
As for Nicole and Charlie, their screen presence together make for some of my favorite scenes of the year. There's a scene at the beginning of the film where they seem to be seeking some counseling that give a basic idea of how high tensions are between them. Later on, past the halfway point, there is an extended argument that could be an Oscar reel clip for both of these people. I felt every moment of the dialogue and everything from their setup and onward was nothing short of fantastic. I think one of the best parts of both characters, at least to me, is that I could point out flaws from both sides and be able to realize that not only are these two demonstrating how they may not be right for each other, but I could equally argue that one person or the other is an asshole based on random actions that happen during the film. As nice as they may seem, they have their dark sides, and that's what makes this marriage stor–sorry, DIVORCE story, so interesting. It's not one side causing everything, it's actions from both sides combining to form an eventual reaction.
The movie also does a really good job at providing depth to its two leads. I really enjoyed the backstories to both of the main characters. Scarlett Johansson plays someone who aspired to be an actress. In fact, we see her early on in a fake film flashing herself, which does come up a couple times later in some interesting ways. But she gave up her life in Los Angeles to allow Adam Driver's character to focus on his career in theater. This not only feels like a story where a couple fights because of lost love or random attacks, it feels like something that has been gradually built up, which is why much of the dialogue in this film between the leads feels, in a way, climactic, that's probably the best word I can use to describe all of it. There is an argument in this film that might as well be the human resemblance of what happens when a house is on fire.
I think one of the best things about this movie is how it handles getting custody over the kid. For one thing, it delivers more out of the two main actors, who also show off their chops here. In addition to that, Laura Dern shows up and gives an excellent performance as well. From a story perspective, I was almost on the edge of my seat, and this is not even a flashy action movie. There have been some films that I have seen where I honestly don't know who precisely I am supposed to be rooting for, because maybe the film goes in an unexpected direction, or it is just flat-out stupid. Here, I feel the same way, I don't know who exactly to root for, but that's because I feel it is almost hard to pick a side. On the one hand, the kid could end up getting full custody from his mother, who he clearly likes more. On the other hand, if such a thing happens, the father, who wants to see his own child grow up, won't get that opportunity. This is one of those movies that knows how to set up stakes and tension within its overall story. As a story, it is relatable, somewhat charming, and yet at the same time, depressing. It's everything I could want out of this movie.
If I had to slide in any complaints, it might be for one scene in particular. Now this involves a scene that I overall enjoyed, so I personally would consider this a nitpick more than anything else. But kind of like much of the movie "Parasite," another amazing film from this year, there is one moment that is borderline convenient in terms of moving the plot along. Maybe if I watch the movie again, I'll change my mind, but having watched it once, this is just how I feel at the moment. Even so, I cannot think of too many other flaws regarding "Marriage Story," and even though Netflix does not usually consider releasing physical copies of their material, I would pay hundreds for a copy of "Marriage Story." I mean, Criterion is releasing "Roma" next year, so anything's possible!
In the end, "Marriage Story" is a movie that I really enjoyed as I saw it, one that destroyed me upon leaving it, and one that has honestly gotten better the more I thought about it over these past few days. If I had any other flaws, I probably would have forgotten about them by now because I feel I am delaying my review a little bit, but even so, this is a film that I will probably to continue to carry in my memory. In fact, it is perhaps one of the most relatable pieces of art I have witnessed in my entire life. I think in terms of chemistry, or lack thereof depending on how you look at it, I think Driver and Johansson might make for the best on-screen pair of the year. Laura Dern does a really good job with the film. The directing, cinematography, and editing are a terrific trio. As for the screenplay, I want to frame it. There is very little that I could consider to be problematic with this movie. "Marriage Story" might not end up being my favorite film of the year, although I do have a few days left to decide for sure, but it is one of the few to hit me where I live and remind me of the ups and downs my current or prior experiences. Especially now, because during the time of another "split Christmas," which again, I did enjoy, this felt like a story that I could potentially be a part of. I am going to give "Marriage Story" a 10/10!
Thanks for reading this review! I will be completely honest with you, I am not gonna make any guarantees, but it is a possibility that this is my final review of 2019. I might go see one more movie, but I am not too sure. If that's the case, I do hope to have a review up on New Year's Eve, hopefully New Year's Day at the latest. After all, I am getting closer to sharing my picks for my top 10 favorite and least favorite movies of 2019! If I do have one more review to do, I will hopefully separate it long enough before you are all able to read my countdowns, which may be hard because of the millions of other projects I have going on right now. At least that's what my life feels like at this moment. Nevertheless, if you want to see upcoming content like my countdowns or more reviews, be sure to follow Scene Before! Also, check out my Facebook page! I want to know, did you see "Marriage Story?" What did you think about it? Or, have you ever been through divorce of any kind? As a kid? Partner? Tell me about it if you feel like it! Scene Before is your click to the flicks!