Hey everyone, Jack Drees here! I've got a lot going on here lately on Scene Before. I still have to finish my review for "Revenge," which by the way, at a point when watching that flick, I paused it in order to make this post as quick as possible. Not to mention I'm seeing "2001: A Space Odyssey" on Sunday in 70mm, which is not my first time watching the movie, but I love it so much that I had to take advantage of an opportunity like this. Not to mention, I still have yet to see "Deadpool 2!" Did I mention I have an "Incredibles" double feature coming up one day before the new "Incredibles" installment releases in theaters? Judging by all of this, I can personally say I have a lot on my plate. It almost feels like parenting. All of these movies are my kids that I have to watch. Speaking of kids, allow me to introduce you to Paul and Genevieve. No, they're not kids, they're adults. But they're having kids! As I've gone over bunches of times, they have the phrase "keep effing trying" locked in their minds. They've been pushing themselves to the limit. They've been through hell and back! This is all explained in "What the IVF?!"
"What the IVF?" is the new series about the recently mentioned couple, Paul and Genevieve, as they do whatever it is a spider ca–err I mean they can, to have a baby. Unfortunately, the process of making one is a nightmare. This series goes over the various struggles the couple face ranging in areas including sex, math, appointments, and the pieces of crap some people call needles! You can see the latest "WTIVF?" content on YouTube, available on a channel sharing the same name as the series itself! Their latest video features–AH! CRAP! MORE NEEDLES! The couple try to make their injections a bit more interesting than the ones they've done in the past. How so? They jam out to music while they stick needles into the other person! A neat idea, and now that I think about it, this is not the first time I've seen something like this, because I remember a news story where someone was at the doctor's office getting a shot and I believe some of the employees start singing Taylor Swift's "Shake it Off" while injecting a needle. Anyway, you can find out more info about "WTIVF?" from the show's YouTube channel, be sure to subscribe and ring the bell, don't forget about the show's other social media accounts, along with the show's personal website. Also be sure to tell Paul and Genevieve that Jack Drees sent ya over!
WTIVF? WEBSITE: http://www.whattheivf.com/
WTIVF? YOUTUBE: https://www.youtube.com/channel/UCILXSidkzWgwrQ5Oa1py78w/featured?disable_polymer=1
WTIVF? TWITTER: https://twitter.com/WTivF
WTIVF? INSTAGRAM: https://www.instagram.com/wtivf/
WTIVF? FACEBOOK: https://www.facebook.com/What-The-IVF-288868031634125/
Now you may be reading the title of this post and thinking to yourself, what makes this so important? This blog is a nobody! This guy who might as well be a jackass is a nobody! And speaking of nobody, nobody reads this damn thing! Let me just inform you, yes, my name is Jack and I have an ass. No one really reads this blog all that much. And as far as me or my blog being a nobody, I guess you can kind of say that falls into your last statement which I have just confirmed is true. However, something happened recently that might have just changed my "nobody" status into, "taking names, without kicking too much ass."
Some time ago, I've known that a lot of reviewers I follow get invited to screenings for various movies before they release to the public. Some may be invited to the world premiere, some may go to a theater near them depending on where they live. I figured I'd take advantage of this sort of deal. So I've done this under a number of places online. One notable sign up I did was for Warner Brothers. So earlier today, I get an email with the following subject:
"Sign Up for Passes for TAG Today!"
Now if you don't know what "Tag" is, it's a comedy about a bunch of friends who have been playing tag with each other since first grade. This is based on a true story, and these folks have basically risked everything in their lives. Relationships, jobs, staying in their part of the country, whatever.
Bear in mind, this is NOT my first time getting an invitation to a screening. I've actually been invited to several screenings. I've been invited to screenings for films such as "Downsizing," "Three Billboards Outside Ebbing, Missouri," "Super Troopers 2," and "Leap!." Although for one such reason or another, having to do with such factors as timing or distance, I decided to ignore all of these screenings. Then I saw this email, checked the theater, checked the time, and I thought to myself… OK… Don't get scared. Be a man. Don't be a dude. I want Drax the Destroyer to say that I'm a man. Then I took my phone and showed the magical message to my mother. She thought this was amazing, and I asked her if she wanted to tag (no pun intended) along (screening had option to bring one guest). She thought something like this would be cool to do, and I immediately claimed two passes.
So this essentially marks a milestone in not only Scene Before history, but also my life. My goal here on Scene Before is to entertain you, get content out as quick as possible while making sure it has quality behind it, and make sure (mainly depending on the occasion) that my content is relevant for reasons having to do with what it contains or the time said content is released. Now that I get to see "Tag" over a week before it opens for special opening shows on Thursday, June 14th, and for all standard shows on Friday, June 15th, my content will probably have more relevance than ever. Most of the movies I review on this blog release at a certain time, and I go see it when it comes out in theaters. There are cases where I've done opening Thursday night shows for some movies and quickly uploaded my review the following day. Although in reality, there's a good chance that some people who read my review have already seen the movie. This is especially when you consider that a lot of people went out to see the movie already on opening night (Avengers: Infinity War, Star Wars: The Last Jedi). I imagine some people just read my blog either because they think I'm a decent person, I'm cool, or they just know who I am. However, what I'm trying to do is build a following among the movie community, the movie fan community, and it is hard. Not only them, but I want a bigger audience in general. I've done this for two years and I have slightly over thirty users (email and WordPress) following me, one of which I can tell you is likely to be a spam account. I know a lot of people throughout the span of time have read Scene Before for one reason or another, but regardless of whatever reason you read this, kinda sorta as mentioned, my main goals are to pass time where I enjoy myself, inform others, and entertain people. My sixteen-year-old self who created this blog back in tenth grade would have had been pleased had he realized where this blogging journey would go. How far it'll take me. I consider this to be one of my personal greatest accomplishments if you ask me.
I also have to say, I don't know how long this blogging journey will continue. I'm an aspiring screenwriter for movies, director for movies, producer for movies. I have visions. If I end up in any such position where I choke or don't reach said aspirations, this is what I have. I would love to continue blogging on here for the rest of my life if I could, and maybe, depending on how life goes, and I hate to say this, but how many views or earnings I get from this in the future, it could become a living. I really don't know and I don't want to get ahead of myself. However, if I continue getting invited to screenings like these, that only increases the possibility of me of delivering more content to you. And don't worry, I will do my absolute best to avoid sacrificing quality. Because in a world that contains a bunch of wackos called humans, I want to satisfy, befriend, and entertain those sorts of wackos.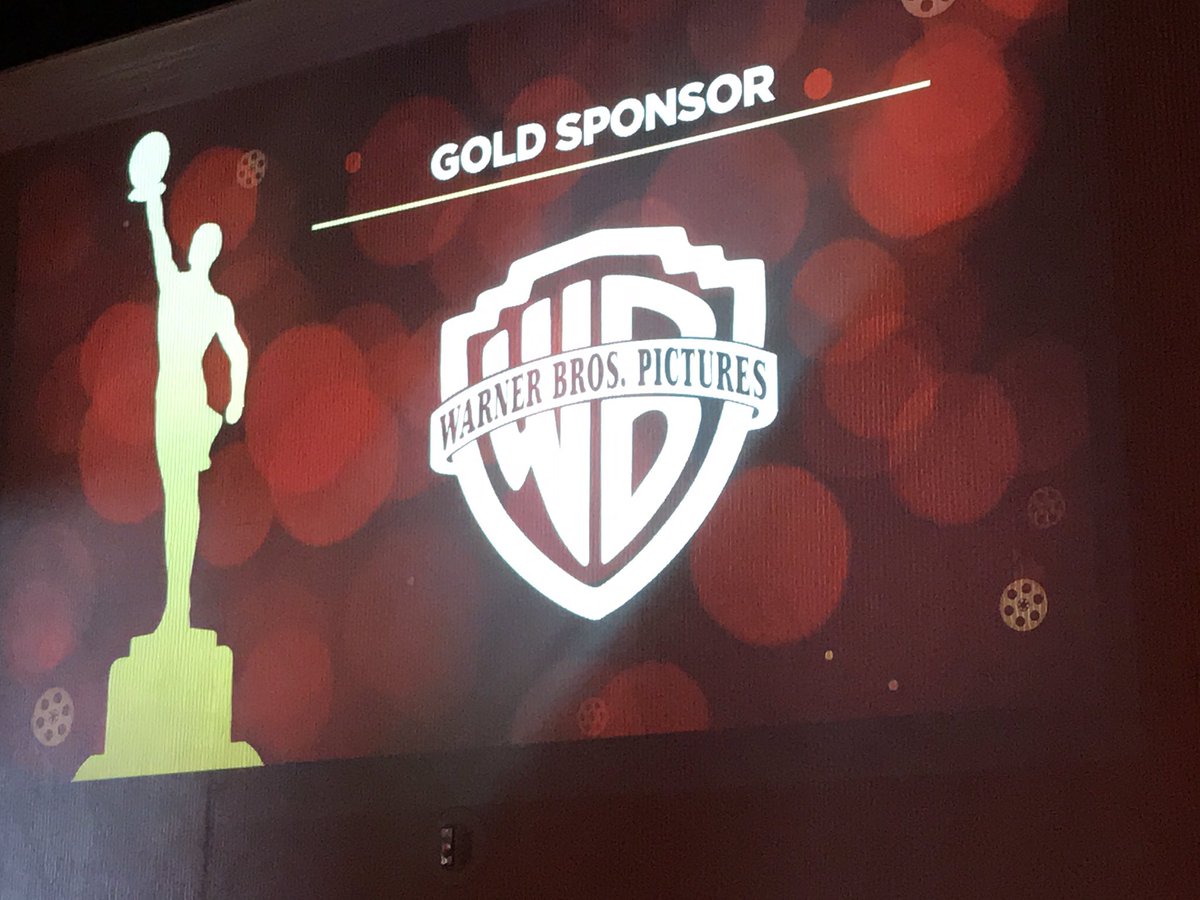 And before I close this off, let me just have you know that this is in no way a sponsorship deal for "Tag," Warner Brothers (although in all seriousness they're probably my personal favorite film studio), New Line, or anyone behind the scenes of this movie I'm going to see. If this were a sponsorship for any of these sorts of things, I'd probably have a lot money in my pocket, vault, or Scrooge McDuck bin than I do at the moment. But in case somebody related to what I just mentioned is reading this…
BASED ON TRUE EVENTS (WE'RE NOT KIDDING), the all new comedy from Warner Brothers and New Line Cinema, "Tag," is in theaters everywhere Friday, June 15th! Rated R! Advance tickets are now on sale!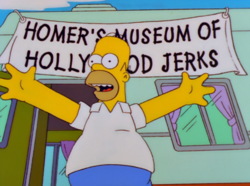 Also, no offense to a number of you reading this, given what I've been saying, as far as the world of movies go, I now may be more important than you. That does not make me better, but that makes me more important. But don't worry, I will use my importance to both of our benefits and deliver more excellent content!
Thanks for reading this post that I'd thought I'd make just for the heck of it. Today is Saturday, June 2nd (depending on where you live, plus on my end, WordPress time is four hours fast), and that means tomorrow is Sunday, June 3rd, otherwise known as the day I go see "2001: A Space Odyssey" in 70mm film! And just so you know that this is in part thanks to Warner Brothers, not to mention Christopher Nolan, a director who has most of his films distributed by Warner Brothers, so before I go insane let me just get away from this. Although before I do, I must say, Christopher, you rock, you're my idol, you even made my favorite movie ever, so I love what you've done in the past! Also, as mentioned, I said I'd review "Revenge." I don't have a date set for when that post will be done. I finished the movie, but given what I have going on this weekend and given this post, next week, I have to literally think of when my post should be all finalized. Stay tuned for more great content! So let me ask you all, how often do you get invited to pre-release screenings? If so, what was your personal favorite pre-release screening that you've been to? Let me know down below, and remember, I'm important! Scene Before is your click to the flicks!