Hey everyone! Jack Drees here! A couple weeks ago, tickets went on sale for "Incredibles 2," one of my most anticipated movies of the year. I grew up watching the original "Incredibles" movie as much as possible, and now that a sequel is coming out, a part of me feels that my life has an enormous meaning. I got my tickets last Thursday at the theater when I went out to see "Solo: A Star Wars Story." Why? Simply because it's cheaper than getting them online. I ain't payin' for those stinkin' fees! I went up to the register, and after I ordered my popcorn for the movie, I got myself some tickets for Wednesday, June 13th. But here's the thing, like most movies, "Incredibles 2" has an opening Thursday night. There will be no opening showings on Wednesday, June 13th for "Incredibles 2." But guess what? I hacked the system. Because IMAX is exclusively offering the opportunity for you to go see BOTH "The Incredibles" and "Incredibles 2" as part of a double feature for one day only.
I will admit, this is kind of old news, but I do feel it is worth sharing. I feel that not many people actually know about this. Not to mention, I think it's a great opportunity. "The Incredibles" is without a doubt, my favorite animation ever made. Over recent years of watching the movie, I can pick out certain scenes and moments from the movie and think to myself "Imagine that in a theater, no, IMAGINE THAT IN IMAX." I'm not even kidding with you. There's this one scene in the movie for those of you who haven't seen it. Basically, the mother, Helen Parr, AKA Elastigirl, is flying a jet, and a warning comes in alerting her of incoming missiles. We get to a point where Michael Giacchino's epic and brilliant score just builds like a self-expansive mountain, it just keeps on going, Elastigirl gets serious, we notice her kids, Dash and Violet and they are told to fasten their seatbelts. S*it is getting real. As the scene plays out, Elastigirl is just controlling the plane and it's basically like she's controlling it on a twisty-turny aircraft version of the Autobahn. It's one of the most thrilling and immersive scenes I've watched in an animation. That scene is just one reason why I'm really looking forward to this.
Excitement aside, I think this marks a really grand opportunity to all who happen to be fans of "The Incredibles." On Fandango, if you look at what's available regarding "The Incredibles," "Incredibles 2," and anything involving a double feature of both films, this IMAX double feature thingy is the only upcoming release popping up. So unless an opportunity comes up that allows Disney to distribute a double feature in Real-D 3D or something, this is the only "Incredibles" double feature you can watch in a theater. And if for some reason I'm wrong, let me just remind you, IT'S OUT A DAY BEFORE THE OPENING THURSDAY NIGHT! So even if there is a double feature in some other fashion, I doubt it's going to show BEFORE the actual opening of "Incredibles 2."
Also, let me just remind everyone reading this if you don't know already, this double feature will be once again, on June 13th, the second Wednesday of that month. That is the one day that this event is going on. It's not happening any day before, nor is it happening any day after. THIS IS ONE SHOW.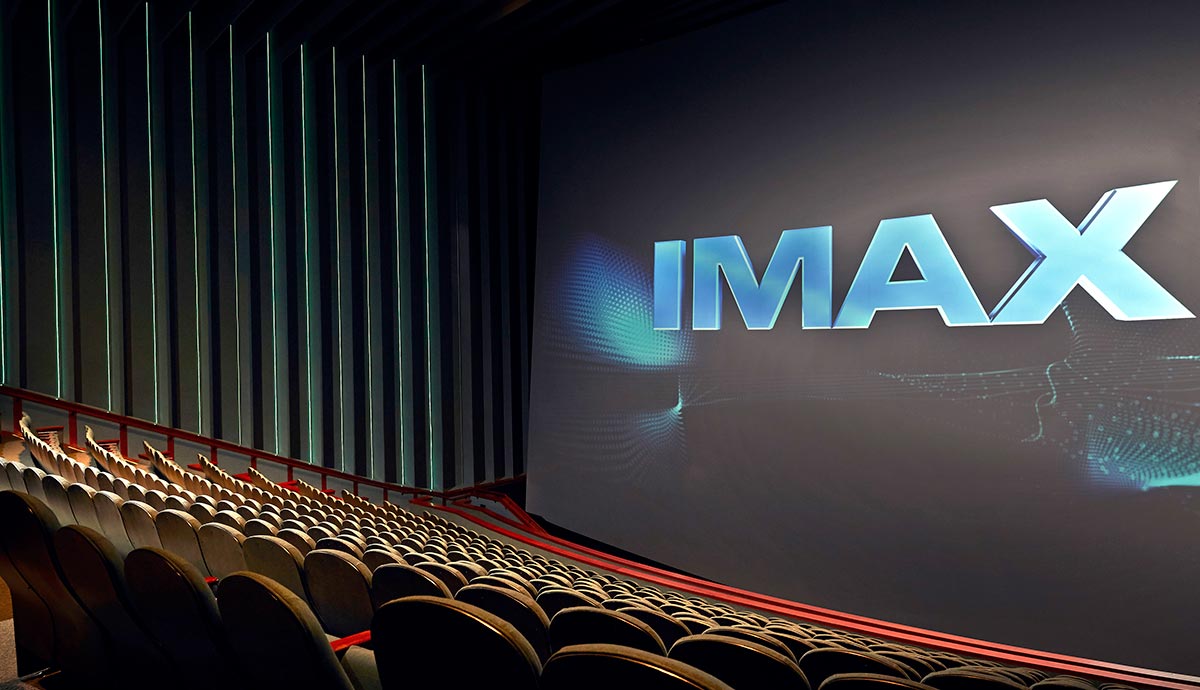 One other thing I should bring up, is that this event, while it is IMAX exclusive, it's not playing in every single theater which is equipped with IMAX technology. Yeah, you can also remind me that a lot of theaters under the IMAX name, especially those in aquariums, museums, space centers, those sorts of places, don't usually play any of the big feature films. If you want to go see the "Incredibles" double feature at your local IMAX theater, it would turn out that would depend on where exactly we're talking here. I live in eastern Massachusetts and one of my local theaters is the AMC Assembly Row 12 in Somerville, and it's a great theater. I've never been in their IMAX, but I know a couple people who have, they say it's really good. Unfortunately, if they ever had the desire to go see this double feature at that theater, turns out they can't. As of now, if you look at the page listing showtimes for AMC Assembly Row 12, the only thing that's listed for June 13th is what's being called "One Last Thing – A Chicken Soup for the Soul Event." By the way, that too is a one night event, so you might wanna hurry up if you wanna catch that! This somewhat surprises me since AMC is a major chain, they own a ton of IMAX theaters, and AMC is one those places given the information that I just revealed to you, that you'd expect to see something like this. Although I will say if you like AMC, or if you want an excuse to either use or store points on your Stubs rewards card, you're in luck, because a large number of those theaters will be playing this. So since I stated one AMC in particular that I live near has no record of saying they will be showing this at their theater, don't get scared. I will say though, I'm not seeing this in an AMC, I'm seeing this in a furniture store (only those in New England will probably get what I'm talking about).
With all of this being said, there will also be NO IMAX 70mm screenings for this double feature. If that were the case, then there would also likely be screenings in that format for "Incredibles 2" by itself. Besides, that information doesn't really matter too much to me, I'm just glad we're getting the IMAX treatment for this film, and that is essentially what I wanted. If I wanted to see something in IMAX 70mm, I'd rave about it, because it's essentially the most detailed form of projection out there, but to have an opportunity such as this one to just go see one of my favorite movies on one of the biggest screens imaginable, is enough for me to give money to my local theater (and unfortunately, Disney).
And if you think I'm the movie blog version of "fake news" and I'm just spitting words out about all of this and think I'm just some crazy guy who lives in their mother's basement who has no life, let me just inform you, I live on my mother's property, but the basement is just where I get some of my drinks. I shall also inform you that I am not lying to you. And if you don't trust me, let me just remind you of one thing. FORBES SPOILED "AVENGERS: INFINITY WAR" BEFORE IT CAME OUT AND I DIDN'T! I'll also remind you, that there's official information about all of this located on IMAX's website. If you go to the link below, it will take you from this post over to the news feed for IMAX, and you'll specifically be taken to information regarding the "Incredibles" double feature.
https://www.imax.com/news/The-Incredibles-Double-Feature-In-IMAX
Not that much else to say here, but I wanted to get this out to update you on what's going on at Scene Before regarding some of my future content. Plus, I wanted to remind you of what I consider to be an amazing opportunity for not just you, but possibly your family, maybe your kids if you have any, and anyone else who enjoys movies, "The Incredibles," Disney, Pixar, or animations. So I guess I can say I did my job. Thanks for reading this post! Be sure to stay tuned for my "Incredibles 2" review on June 14th, and as far as closer content goes, I'm not so sure what will be coming next, but one movie that might just be on my radar is the recently released "Revenge." Based on what I'm seeing online, it's pretty much an impossibility for me to check it out in theaters based on where I live, even though for what I know, it had a release not too long ago, but it is also available for streaming. We'll have to see what happens.
Although one thing I can guarantee you is something that is bound to happen in the month of June. Continuing my series of Tom Cruise "Mission: Impossible" reviews, I'll be reviewing the fourth movie in this big blockbuster film franchise, "Mission: Impossible: Ghost Protocol." This will be my fourth review in this series, and is being done in preparation for the release of "Mission: Impossible: Fallout," which comes out in July. I will say though, I do find it to be rather funny that I'm talking about "The Incredibles" right now, because the director of "Mission: Impossible: Ghost Protocol," Brad Bird, was also credited as the writer, the director, and an actor for "The Incredibles" and "Incredibles 2!" Stay tuned for more great content! I want to know, are you planning on taking advantage of the IMAX double feature for "The Incredibles" and "Incredibles 2?" Another question I'll ask is, are you going to see "Incredibles 2?" If so, when? Leave all of your incredible information down below! Scene Before is your click to the flicks!