*TO VIEW MAIN TOPIC OF POST, ADVANCE TO SECOND PARAGRAPH, OTHERWISE ENJOY ME SULKING ABOUT THE DEATH OF NET NEUTRALITY*
Hey everyone, Jack Drees here! Before we begin discussing the main topic of this post, I want to start off by saying that if you have been following the news lately, you may be aware of the recent verdict made in order to repeal net neutrality in the US. If you ask me, I think it's despicable, distasteful, vile, greedy, and f*cked up. This chaotic verdict could LITERALLY AFFECT THE INTERNET AS WE KNOW IT. How so? There's a policy that was in place stating companies can deliver the Internet to you at the same speed regardless of what you do on it. Companies also can't block, throttle, or make you pay extra tolls depending on the content you watch. Now that we've gotten to where we are, companies have the ability to make you pay to use websites you never had to pay to use before! Let me ask you this: Would you pay for YouTube? Would you pay for Twitter? Would you pay for Facebook? Would you pay for MySpace? OK, that's a stupid question, nobody would use it for free so imagine people paying for it. To those of you reading this, the information I'm giving to you as we speak, based on what I've gathered, has the possibility of affecting me. Let's say someone has Internet from Xfinity and the provider has a vendetta against WordPress, or maybe they don't like a certain site created using WordPress. Xfinity can throttle the consumer's speeds, make the consumer pay more just to read other people's hard work that they MAY OR MAY NOT be getting paid for, or block the Internet consumer from viewing the material. Will my blog certainly be affected? Only time will tell, this was just recently passed on December 14th. Not to mention, based on the overwhelming opposition, I'm wondering if this repeal will even last. I just thought I'd bring this up, as your future of reading this blog could be affected by monstrous f*ckfaces. I MIGHT do a future post on this, but until the time comes, I don't know what else to say except f*ck the FCC, f*ck Ajit Pai, and may everyone who thought this repeal was a good idea get shoved up Godzilla's asshole. If you can't tell by my words, THIS is how serious things could get in the future. We'll just have to let time pass and let the future write itself.
Moving onto more important matters, we're going to move onto an event that happened around the same time of the net neutrality repeal. Disney has been known for a lot of things. It made some popular movies, it formed a backbone for many people's childhoods, and it is often associated with a strange mouse. Disney has been in the news a lot for making many acquisitions over recent years. In 2004, Disney bought The Muppets for $75 million. This does not include Sesame Street or Fraggle Rock. In 2006, Disney acquired Pixar, a company that had associations with Disney prior to the deal going through, but the association is much bigger now. In 2009, Disney gained the rights to Marvel Entertainment, thus allowing them to expand the Marvel Cinematic Universe and create one of the biggest superhero movies ever, "The Avengers." In 2012, Disney bought Lucasfilm, which includes "Star Wars" and "Indiana Jones," for $4.06 billion. This lead them to creating "A New Hope" special edition umpteen, "The Force Awakens," a "Star Wars" prequel considered by many to actually be "not crap," "Rogue One," and a movie whose marketing comes off as commercial for guinea pigs with giant google eyes (Porgs), "The Last Jedi." In 2014, Disney acquired Maker Studios for $500 million, which was a multi-channel network founded by multiple people, including some big names on YouTube such as Philip DeFranco, Lisa Donovan, and Kassem G. By the way, that company has now been absorbed into DDN, or the Disney Digital Network. Disney has often been recognized as a mass media empire, owning what many people love which they either had for a long time, or has just received from someone else. Disney is also filthy rich. A month ago, I thought to myself, "What the heck is up with 'Justice League,'" AKA the new DC movie that just came out. So I did some thinking, and went on to do some research to further realize what the heck is up with "Justice League." That then lead me to filling a post titled "What the Heck is Up with Justice League?," where I explain in detail, what the heck is up with "Justice League." In that post, I brought up Marvel, which lead me to bringing up Disney, which then lead me to saying this concerning Disney itself.
"…you gotta consider, Marvel's owned by Disney, the creator of Scrooge McDuck, and as of now, a literal Scrooge McDuck."
Knowing this information, some folks may not be surprised to hear another acquisition was recently made. Believe me when I say this one is enormous. As of December 14, 2017, Disney now owns key assets and businesses from 21st Century Fox after offering $52.4 billion. Just… Holy f*ck! For the record, this doesn't include ALL of 21st Century Fox, because this deal won't affect the Fox Broadcasting Company, Fox News, Fox Business Network, national operations of Fox Sports (FS1 and Big Ten for example, but doesn't include regional sports networks), and the 20th Century Fox lot in Century City. But seriously, HOLY F*CK! Actually, you know what? In respect to Disney's squeaky clean f*ckery, sorry, I mean mumbo jumbo, I'm gonna go ahead and ignore that and say HOLY F*CKING F*CK!
At this point, it is more obvious now more than ever that Disney might get to a point where it owns life. Not the board game, but it could own that too if it wanted to, but let's say you wanted to have a baby, in order to actually impregnate someone, you'd have to take money out of your wallet to pay in order to gain permission to engage in an impregnation process. Accidental impregnation however might be excluded to this rule, but given how Disney doesn't display sexual acts in a good chunk of their content, they probably wouldn't be fond of your actions.
Disney's acquisition over 21st Century Fox means a lot for the future of movies and television. This means Disney now owns tons of movies to add to their collection. These include:
Star Wars Episode IV: A New Hope
X-Men
Fantastic Four
Deadpool
Kingsman
Kick-Ass (Although at this point it's probably gonna be changed to "Kick-Butt")
Alvin and the Chipmunks
Ice Age
Cast Away
Home Alone
Avatar
Night at the Museum
The Sandlot
The Martian
Alien
Independence Day
Predator
Rio
Edward Scissorhands
And guess what? That's not even all it has! Disney now owns films that I never even thought of it owning. 21st Century Fox owns 20th Century Fox, which is responsible for distributing every film I've mentioned on this list. Heck! 20th Century Fox owns movies that might not even fit with Disney's name. THE COMPANY OWNS "PORKY'S" FOR CRYING OUT LOUD! Oh yeah, and what's that? You might as well now say "Revenge of the Nerds" is technically a Disney movie! How does that happen?!
Not only did Disney get a ton of movies, but now they have a lot of TV shows on their hands. These include:
The Simpsons
Family Guy
Bob's Burgers
American Dad!
Modern Family
Family Feud
The Orville
This Is Us
The Last Man on Earth
Archer
American Horror Story
X-Files
Empire
New Girl
Homeland
The Mick
Ghosted
The Americans
Atlanta
Sticking with the topic of Fox television, I'll let you know that "The Simpsons" actually predicted that Disney and Fox would end up making a deal like this. Just watch the episode of "The Simpsons" titled "When You Dish Upon a Star."
You know powerful nukes are? Let's say that a nuke launched at a certain point in time, and time is moving really fast. The nuke makes contact with the ground. A giant mushroom cloud forms. Who launched that nuke? Disney did. The nuke is coming at everyone like a giant wave. Whoever or whatever this wave touches, it buys, and owns. The wave has now touched Fox. This moment of contact is significant towards the future of film. Over the years, Disney acquired little things at a time. Marvel's an exception to the rule, but in comparison to Marvel, this is vastly similar. This is a property that is producing content up the wazoo! At a time, they owned fragments of Marvel! "Fantastic Four," "X-Men," "Deadpool!" This… Is… Insane.
I will be a little fair here though, because if you have seen any of the "Fantastic Four" films, you'd probably end disliking at least one of them. Such films include the 1994 version that went straight to home video. The 2005 version that was released theatrically and might make some audiences rather watch the MCU's "Captain America." The 2007 version that has Stan Lee playing himself. Seriously, look that up. Or the 2015 version that was so bad that it leaves you to wonder if it would be any better had Stan Lee gotten a cameo.
As far as "X-Men" goes, audiences would usually consider those movies to be pretty good. Granted some installments are better than others. Just look at the difference in quality everyone sees between "X-Men Origins: Wolverine" and "X-Men: Days of Future Past!" There are currently 10 "X-Men" films, including "Deadpool" and the standalone Wolverine installments, and the franchise has more content coming soon. I just wonder in all seriousness, what will happen to the "X-Men" franchise now that Disney has it? Will it get rebooted? Will it get endless sequels? Will the X-Men join the MCU? Those questions however, don't matter to me as much as the next topic I'm going to bring up. In recent years, mature comic book films have been hitting the big screen. These films have done well in terms of box office return and general reception. Two of the biggest ones we've gotten have an association with "X-Men." In 2016, Fox released "Deadpool," which became the biggest box office hit for an R rated film just below "Passion of the Christ." The film was also appreciated for its raunchy, dark tone, shock value, meta humor, and the fact that Ryan Reynolds basically redeemed himself after his first attempt at playing the title character. The next movie I'll mention is "Logan." For those of you who haven't seen "Logan," I will have you know that I didn't either, but there are a good number of people who did and consider it to probably be one of the greatest comic book movies EVER. This movie has a spot on the IMDb top 250. Critics and audiences praised it for its grittiness, the different feel this has compared to other comic book films, and the charges of emotion given throughout. I know a teacher in my school and he said he knew someone who considered "Logan" to be "a perfect movie." This movie is Hugh Jackman's final performance as the Wolverine, and people f*cking loved it. While we may still be getting "X-Men" movies, there's a chance that we might not be getting ones like those I just mentioned.
When it comes to Disney films, what do you think of? Well, I think of a lot of things. I think of their classic 2D animations, their newer 3D animations, some movies based on theme park rides, a number of things, really. What I DON'T think of, is anything rated R. Disney seems to always come off as the "family company." It always tends to be happy, magical, or has something for the kids. Oh yeah, and don't forget, speaking of kids, IT HAS ALL YOUR KID'S TOYS! It often makes movies that will bring families to the theater. The company doesn't seem to have a problem with PG-13 movies like those in the "Pirates of the Caribbean" franchise and "John Carter," but anything above that is a no-no for them. Why is this? Part of me feels that Disney wants to be consistent and maintain this image they've built up over the years. There's also part of me that feels Disney does this because they think this could get them more money. It's true that the highest grossing film at the box office isn't rated R. Not one film that's rated R even made it into the top 10 range for all time worldwide box office records. I'll just remind you though, when it comes to quality vs. money, it's best that you choose quality. People go to see quality movies, not movies that you are trying to cash in on. This is why nobody went to see the fifth "Ice Age" movie! Although at the same time nobody saw the new "Blade Runner." By the way, if you haven't seen "Blade Runner 2049," go watch it! It's amazing! Fox's new position under Disney can truly affect many films in franchises that were either created in the past and contains films that were rated R such as "Kingsman," "Alien," and "Die Hard." I will say though, the fourth installment in the "Die Hard" franchise, "Live Free or Die Hard," was PG-13 and got good reviews, but a number of people would probably stick to watching the original "Die Hard," which was rated R. In fact, you know that joke debate on whether or not "Die Hard" is a Christmas movie? Part of me wonders if Disney will take out all the action and just make a Christmas movie with "Die Hard" characters. It'll be called "Grandma Got Ran Over by a Reindeer and Died Hard." Maybe it will even be a crossover between the "Die Hard" characters and Tim Allen's character from "The Santa Clause." One film series I'm truly worried about however, is "Deadpool."
If you have ever read the "Deadpool" comics or even been exposed to anything related to "Deadpool," there's a good chance you may be aware of how mature it is. Here are some lines from the 2016 movie based on the source material.
EXAMPLE 1
DEADPOOL: Time to make the chimi-fuckin'-changas.
EXAMPLE 2
DEADPOOL: You're probably thinking, "My boyfriend said this was a superhero movie but that guy in the suit just turned that other guy into a fucking kabab!" Well, I may be super, but I'm no hero. And yeah, technically, this is a murder. But some of the best love stories start with a murder. And that's exactly what this is, a love story. And to tell it right… I gotta take you back to long before I squeezed this ass into red spandex.
EXAMPLE 3
WADE WILSON: Do you like what you see?
WEASEL: No. You look like an avocado had sex with an older, more disgusting avocado.
WADE WILSON: Yeah.
WEASEL: Not gently. Like it was hate-fucking. There was something wrong with the relationship and that was the only catharsis that they could find without violence.
WADE WILSON: And the only guy the who fix this fugly mug is the British shitstick who ran the mutant factory. And he's gone. Poof!
WEASEL: Yeah, well you gotta do something to remedy this because as of now, you only have one course of action.
WADE WILSON: Damn straight. Find Francis.
WEASEL: Star in horror films.
WADE WILSON: What?
WEASEL: Star in your own horror films. Because you look like Freddy Krueger face-fucked a topographical map of Utah.
"Deadpool 2" is out this summer, and for what I can tell, that movie won't have any changes after the Disney acquisition, but as for the series's future, I'm not sure if it looks too great. No more shock value, no more bloody scenes, no more super funny moments of dialogue. Although on the bright side, Bob Iger might be reading the minds of the people and listening to them as he said "Deadpool" might still remain rated R. Another movie series this could possibly affect is "Kingsman."
For those of you who don't know what "Kingsman" is, it started out as a comic book created by Mark Millar, who also created other comic books like "Superior," "Kick-Ass," and "Wanted." It now has a couple of movies which are based on the material, but contains many differences. Both of the movies were directed by Matthew Vaughn, who has actually said he's considering making a third installment. The previous two "Kingsman" installments were rated R, and if you watch the films, the reasons behind their R ratings are crystal clear. For those of you who haven't seen the first movie, "Kingsman: The Secret Service," I'm going to post a YouTube video of the church shootout scene, which I consider to be one of the greatest action scenes in movie history. This is probably something Disney would NEVER do. Feel free to watch the video, let me know what you think, but if Disney were ever to do something like this, I'd probably have more respect for them as a company because for Disney, it would be a risk, but it could ultimately pay off. Also, in case you didn't know already, this video may be disturbing to some people, so watch at your own risk.
It's clips like this that made me enjoy "Kingsman: The Secret Service." It's an extended shot sequence of Colin Firth defending himself in a church that has gone mad. As if the cinematography and Lynard Skynard's "Free Bird" weren't already cool enough in this sequence, the shock value added a lot to it as well! If "Kingsman 3" ends up being PG-13, it doesn't mean I won't go see it. Maybe if I was an average person I wouldn't go see it, but I'm a wannabe critic, so I kind of have to see it, but there's a good chance I'd have less anticipation for it than I would for an R rated "Kingsman." Speaking of "Kingsman," one character from the franchise goes by the name Princess Tilde. So yeah, she's now a Disney princess. It's a little strange to consider Leia from "Star Wars" a Disney princess, but in reality, that's nothing compared to Princess Tilde. Leia was the combination of a damsel in distress and a badass, Tilde is present in multiple scenes throughout both "Kingsman" installments which have currently been released, and in the first movie, this is some of the dialogue given in one of those scenes:
GARY "EGGSY" UNWIN: Sorry, love. Gotta save the world.
PRINCESS TILDE: (IN THICK, SWEDISH ACCENT) If you save the world, we can do it in the… asshole.
GARY "EGGSY" UNWIN: (CALMLY) I will be right back.
On the bright side, Disney's history during the end of the twentieth century can leave a glimmer of possibility for future R rated material coming out of Fox. For those of you who don't know about a company called Miramax, allow me to introduce you to them. Miramax was founded in 1979 as an independent company. I've been following the news a lot lately, and I haven't really kept track of how often this company has been mentioned, but if it has been mentioned at least once, I wouldn't find it surprising, because it's owned by Bob Weinstein, along with his brother/recently discovered sex pervert, Harvey Weinstein. Regardless of whoever found the company, they went onto create a number of films over the years. On June 30, 1993, Disney bought Miramax for $60 million. Disney was OK with some R rated films being put out by Miramax throughout its time under Disney ownership. These include films like "Pulp Fiction," "Clerks," "Good Will Hunting," "Kill Bill Vol. 1," "Kill Bill Vol. 2," and "Trainspotting." These films are all considered great by a large number of people, and if Disney didn't let Miramax do its thing, they probably wouldn't even be here today. By the way, Disney doesn't own Miramax anymore. As of 2010, Miramax is owned by Filmyard Holdings.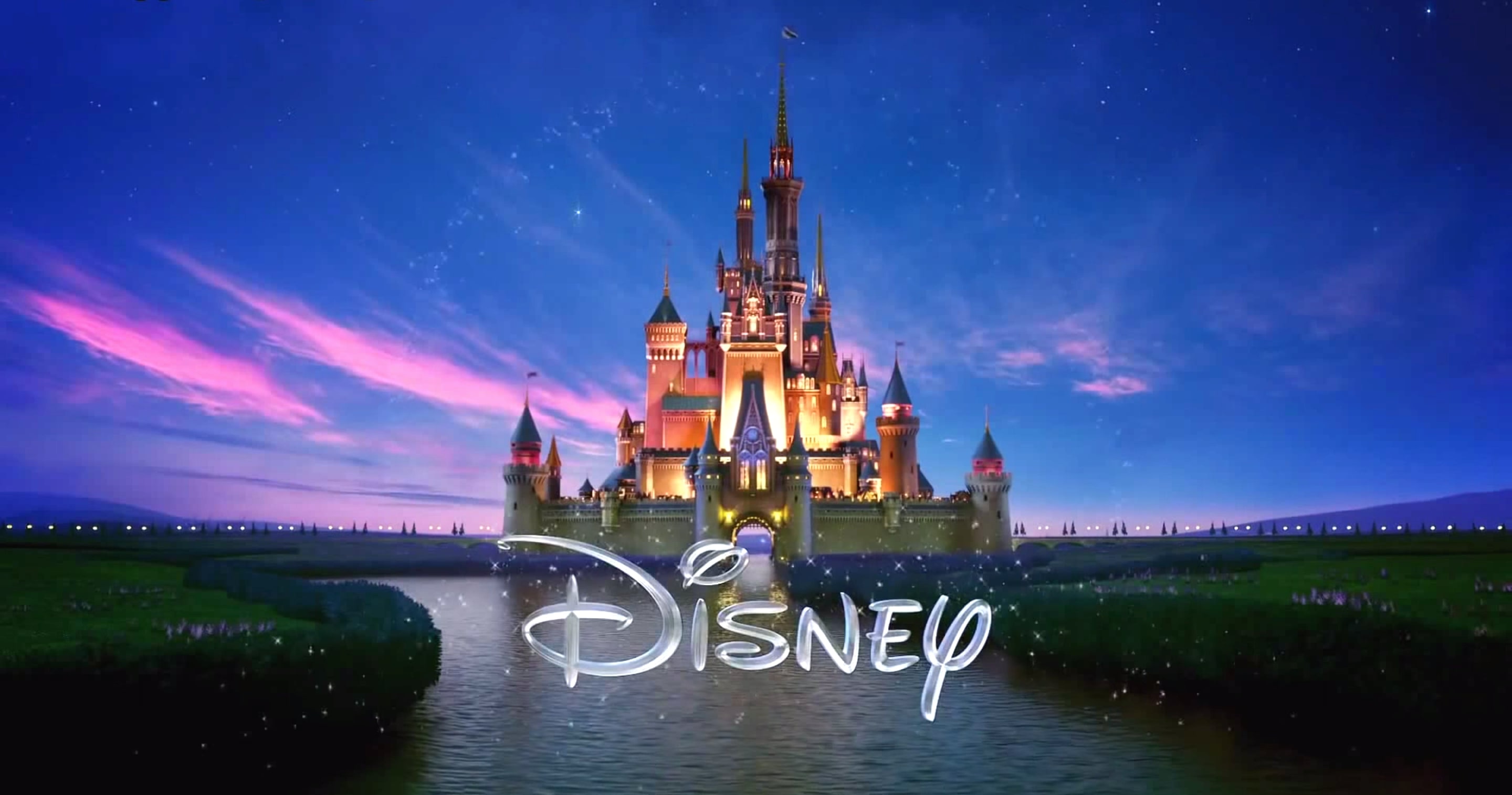 Back in the day, Mickey Mouse was a lovable cartoon character who became a recognizable mascot for the Disney name. Now, he's probably got a grimace on his face. Disney keeps making money and it never stops. This then allows them to spend it, and possibly make a crapton more money! They'll get to a point where they dominate the world, and who knows? Maybe they'll pay a price for Mars before humans start traveling there. Am I acting like a spoiled brat? Not really, I'll let you judge for yourself. I'm just asking for Disney to let Fox do its own thing and make sure you don't really take much control over the brand. You may have noticed I haven't talked a lot about Fox TV shows, but that's because I don't have too much to say about them. Although I will say, it does feel weird that Disney technically now owns TV shows from Seth MacFarlane ("Family Guy," "American Dad!," "The Cleveland Show," "The Orville"). I just hope that not much changes at this point in terms of content. What happens now? I don't know. Anything can happen at this point. Disney is a money machine. Disney could buy Time Warner in the future. This is such a strange time we're living in. Thanks for reading this post, and despite how I'm giving some flack towards Disney here, I will say that interestingly, I'm going to promote my review for a recent Disney film. Weird, huh? This film I'm promoting is a movie that had its opening night on December 14th, which was the night I went to see it. Interestingly, the net neutrality talk I gave at the beginning involved an event which occurred on December 14th. Also, the main part of this post involves a deal which officially went through on December 14th! Anyway, I just did my review for "Star Wars: The Last Jedi," which by the way, has no spoilers. If you want to check that out, there's a box below stating the title of the post, you can read it right from there. I will say though, my thoughts on the movie have changed a bit since I've written that review. By that I mean, the more I think about the movie, the worse it gets. It wasn't already perfect when I saw it, but it's steadily declining in terms of my verdict. Stay tuned for more great content! Also, what do you think of this Disney and Fox deal? Do you think any movies or TV shows will be affected by this (positively or negatively) in the future? What do you think Disney will acquire next? Leave a comment below! Scene Before is your click to the flicks!