"The Murder of Nicole Brown Simpson" is directed by Daniel Farrands, who also directed the gosh-awful piece of crap that some would call a movie, "The Haunting of Sharon Tate."  This film stars Mena Suvari (American Pie, American Beauty), Nick Stahl (Terminator 3: Rise of the Machines, Sin City), Agnes Bruckner (The Bold and the Beautiful, Once Upon a Time), Drew Roy (Falling Skies, Hannah Montana), and Taryn Manning (Orange Is the New Black, Crossroads) in a film that dives into the final days of OJ Simpson's wife, Nicole Brown Simpson, as shown from her point of view.
If you have been following my blog, you'd already know that I have talked about a couple films this year and reviewed them. However, this is ultimately the first film released this particular decade that I have to tackle. And to be honest, I wish I could have chosen a better one.
To call what I'm reviewing a "January movie" is perhaps generous. Because for those of you who must know, the month of January is usually a dumping ground for films. Maybe the film is not that good, not that profitable, and maybe studios don't know what to do with it. But when I think of other bad January movies, a lot of them contain some sort of charm when compared to "The Murder of Nicole Brown Simpson."
This film is from director Daniel Farrands, who also directed a movie I mentioned earlier, which happens to be the worst movie I sat through in 2019, "The Haunting of Sharon Tate." I don't, THANKFULLY, remember all that I saw. But what I do remember is that I witnessed one of the most distasteful, incompetent, not to mention insulting films I have ever sat through. IT WAS EVEN RELEASED IN THEATERS! F*CKING THEATERS!
And guess what? This one is no different! Not only did it get a small release in theaters, but just like "The Haunting of Sharon Tate," this piece of s*it can just go to Hell! I rented this film on Prime Video with absolute curiosity as to what I was going to witness. But honestly, this movie feels like a tarnation even if it is free. As I watched this film, based on the vibe and characters, this felt like one of those films that could easily go straight to Lifetime, but for some reason, I have no full idea why, this got approved for a theatrical release.
Technically speaking, it's barely watchable. The music is fitting, but also kind of a waste of time and space. The camerawork… well, is full of properly framed material… But there's not really much of anything special about it. But speaking of things on camera, this director must really love horror movies. Because I saw a review before checking this movie out, but having witnessed that review, I have been informed that there is a clip that might as well be out of "Nightmare on Elm Street." Now, I have not seen "Nightmare on Elm Street" but I have seen the clip that this film CLEARLY rips off.
Actually, you know what? Saying that this film rips off "Nightmare on Elm Street" is honestly too generous. If anything it almost tries to… pay respects, I guess? BUT IT DOES SO TO ABOMINABLE LEVELS! If anything it just does a horribly shot and blasphemously edited sequence that pretty much can only be compared to something out of a really bad Michael Bay movie. The scene has so many massively off-putting jumpcuts and mind-numbingly annoying flickers that I am almost surprised I did not exit my viewing experience with a headache! IT'S SO BAD!
Speaking of Lifetime movies, the characters and acting levels represented in this film are very fitting for such an environment.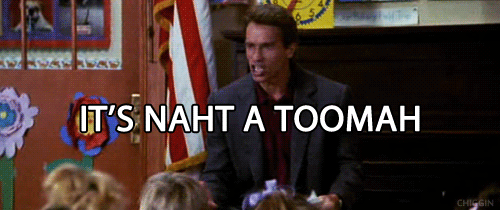 There's this whole subplot about Nicole trying to find someone, the dialogue in the earliest scene regarding this is still in my head, specifically where one of her friends is trying to encourage her to go to town on a waiter. Cringe! Period! I can't even form complete sentences at this point! GAH! Even if Arnold Schwarzenegger confirmed to me that it's not a tumor, I'd probably feel like a tumor is destroying me as we speak.
I will give credit though to the lead actress, Mena Suvari, because I feel like even though this movie fell apart through screenwriting, music, and the lack of ability to helm a project, this is still a competent performance. I felt like this was the performance needed out of a character like this. She's shy, not incredibly outspoken, and a bit reserved. It might be the best part of the movie. Although given how much this mess shatters itself like a newer model iPhone when tossed to the ground, it doesn't really say much!
For all of you writing a book on the history of film reviews, mark this day, because I am about to use "The Haunting of Sharon Tate," a film that broke me to no end that it wound up being my #3 worst film of the past decade, AS THE POSITIVE in a comparison. We have officially reached worldwide insanity.
Whereas "The Haunting of Sharon Tate," did one thing, and I repeat ONE THING that could have been interesting regarding its screenplay, this film has nothing that feels fresh or emotionally investing, even though the main character is about to get bloody murdered! "The Haunting of Sharon Tate" AT THE VERY LEAST had one interesting point within its screenplay… Are our lives written from beginning to end? Is everything in our lives pre-planned? Can we write our own scripts? That reminds me, THIS MOVIE HAS A F*CKING DREADFUL SCRIPT! Am I being a little harsh? It's possible. After all, this is the first feature-length script from Michael Arter, who also had a credit for "The Haunting of Sharon Tate" as a production coordinator. Still, I gotta be truthful, I have to point out what irked me, because honesty is the best policy.
In fact, get this. Whenever Simpson says something regarding how she thinks she is going to brutally murdered one day or something else along those lines, it felt like an utter joke. And speaking of jokes, there is a scene where Simpson and another character are sitting in the kitchen as they drink… WAIT FOR IT. WHAT COULD IT EVER BE? Oh, I know! ORANGE JUICE! Is it just me or is this movie a punishment for someone? Possibly a punishment for me?
I should also point out, when it comes to Simpsons' friends, specifically Kris Kardashian (Agnes Bruckner) and Faye Resnick (Tayrn Manning), their characters at times feature some of the most painful to watch overacting I sat through in recent memory. If this film was a parody, this probably would have worked. Admittedly, this is what the film feels like at times, but without any intention whatsoever.
Also, Faye Resnick's wig is one of the worst I have seen on film. It almost looks like a wig someone would wear if they made a poorly realized stage play for an episode of "Friends" and they needed someone to play Rachel.
"The Murder of Nicole Brown Simpson" is just short of an hour and a half, making it barely feature-length. Luckily, it does not feel longer than it needs to be, but this almost makes the movie feel disappointingly cheap, especially when considering that not all of the footage is shot specifically for it! Daniel Farrands is a director who I will be honest, needs to avoid going down the rabbit hole he seems to have fallen into. Is he a nice guy in person? Probably. Maybe he's a charming fellow. This isn't the only type of film Farrands has helmed. After all he has done documentaries before he dove into feature-length movies. Documentaries which by the way, also focus on the realm of horror. But I really think stories based on famous murders is not going to be something I would look forward to from now on if Farrands is behind the camera. If Farrands is really passionate about horror, then maybe he has some potential to create something magical within its genre, but these past couple of films I have seen from him have been dull, unsatisfying, and a waste of my time. Speaking of unsatisfying, this film contains a sex scene that isn't exactly gross, but it feels poorly put together. The music in this scene feels incredibly out of place! It makes the belly-button sex in "The Room" look like "Pulp Fiction!"
In the end, this film is MURDER. It is nothing short of one of the worst experiences of film-viewing that I have ever dredged through. This is the first 2020 film, (some say it's a 2019 film, but it's a 2020 film as far as the United States is concerned) that I have witnessed. If this is not the worst film we are getting this year, not to mention for the remainder of this entire decade, then chances are this is God's way of punishing us. "The Murder of Nicole Brown Simpson" is perhaps acted as competently as possible, at least as far as Mena Suvari is concerned. Although the film is also shrouded in a piss-poor script, catastrophic scenes, and terrible directing. Is this film worse than "The Haunting of Sharon Tate?" Honestly, yes. As boring as "The Haunting of Sharon Tate" is, the film, from what I remember is collectively acted better, and I'll also reiterate that the conversations about fate were at least somewhat intriguing even if they were almost tacked on. Story-wise, this film honestly has nothing. I'm going to give "The Murder of Nicole Brown Simpson" a 1/10. This is honestly one of the worst films I have ever seen, and I've seen a lot of them, especially over these past number of years. I'd honestly rather watch "Cats" again! I'm not kidding! It's that bad! Daniel Farrands, get your act together, and make better films! Get crackin'!
Thanks for reading this review! I just want to let everyone know that I just saw "Dolittle," the latest movie, not to mention reboot in the "Dr. Dolittle" franchise and the first film featuring Robert Downey Jr. outside of Marvel Studios since 2014's "The Judge." I just went to see it in Dolby Cinema and I hope to have my thoughts on it as soon as possible. Be sure to follow Scene Before if you want to stay up to date on my latest content, you can do so by using an email or WordPress account! As for social media, check out my Facebook page if you want to not only receive access to my content as early as possible, but also random thoughts from the Movie Reviewing Moron. I want to know, did you see "The Murder of Nicole Brown Simpson?" What did you think about it? Or, now that 2020 is here, what films have you seen so far? I know it's early, but just for fun, give me your best and worst. Just to make it easier, feel free to insert films from past years! Let me know down below! Scene Before is your click to the flicks!