Sony? Disney? I don't feel so good.
Hey everyone, Jack Drees here! This past Tuesday has been one of the most peculiar days of my life. I scraped my knee pretty bad and I broke my bed. But that might not even be the biggest piece of news that I have to share with you all, because this past Tuesday I have heard that Spider-Man, my favorite superhero of all time, is leaving the hands of Disney! Now when I say that, I mean whatever hands of Disney it has, because if you are not familiar with what's going on, a few years back, Sony (who owns rights to make Spider-Man movies) negotiated a deal with Disney to put Spider-Man in the Marvel Cinematic Universe. At the same time, Sony would still be allowed to produce and distribute their own "Spider-Man" films with the same iteration of the character in the MCU. So far, they have come out with "Spider-Man: Homecoming" and "Spider-Man: Far From Home," both of which were critically and financially successful.
This deal was working very well for both sides. Disney would get some of the money made for the Sony-owned "Spider-Man" films, specifically 5%. Spider-Man would also be included in various Disney projects including "Captain America: Civil War," "Avengers: Infinity War," and "Avengers: Endgame." Much like the recently mentioned "Spider-Man" movies, those Disney projects also received positive reviews and each one went on to gross over $1 billion, with two of them reaching past $2 billion. Disney and Marvel also had 100% of the merchandising rights to the character. This means, Sony is making money through making "Spider-Man" movies, along with titles such as "Venom" and "Spider-Man: Into the Spider-Verse" and Disney is getting some or all of the money depending on the occasion from live-action movies with Tom Holland as the webhead. Plus, Disney is getting money from toys, clothes, etc.
In fact, Sony just hit a nifty little achievement from receiving their all-time highest grossing film, "Spider-Man: Far From Home," which grossed $1.109 billion, beating out 2012's "Skyfall." Sony's making money! Disney's making money! Everyone's making money! And since it makes the world go round, it should not be surprising that money is the reason why Sony and Disney are separating! Sony has decided to back Spidey out of the hands of producer Kevin Feige and Marvel Studios! Why? Disney's side wanted a raise!
Now let me just say, if they went to Sony and asked them for 10% of the money earned on the next "Spider-Man" film, maybe 20% or 25%. That would be a different story. But Disney, otherwise known as the box office kings of 2019, said "MORE! We want more!" And wanting more is not a bad thing. But ten times more? This is easily comparable to Spongebob asking Mr. Krabs for a raise because he has recently shown to be doing such quality work for him. Of course, being the krabby snob he is, he'd probably say no. But if Krabs were a gentleman, he would definitely raise Spongebob's pay just a little bit. I'm fine with Disney getting a little more because financially speaking, this situation has been working out for both sides to the point where they can both give themselves a pat on the back. But the fact that Disney literally wants half of the box office intake for the next "Spider-Man" film reveals their true colors to me. Let's face it, all movies, in some way, are made for the purpose of profit, but Disney is a different animal when it comes to this. They recently remade one of their most popular films, "The Lion King," an animated classic which I happen to adore. But the new one is exactly the same as the original! It has little to no differences, and whatever differences do exist don't seem to stand out. And let me just remind you, it has the same formula as "Hamlet" and "Kimba the White Lion." Let me just remind you all, it is now in the top 10 films in terms of box office of all time. That happened. Granted, I also feel bad for Disney because as much as I *HATE* them for buying Fox, they have to deal with a slew of several finished films that will barely see the light of day. Plus, they laid off tons of employees and shut down Fox 2000. Although at the same time, they made "Avengers: Endgame," which is now the Mount Everest of box office champions so there is a hint of achievement in sprinkled somewhere.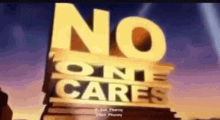 Is Disney doing this because of the recent failures of Fox? I have no idea, but based on their recent achievements, I don't know if it is necessary. I understand the desire to go bigger, be bolder, but with Disney, they already have such a stronghold on the film industry to the point where I feel the need to remind them that they need to calm down. This is one reason why I get Sony backed out of the deal. "Spider-Man" is their highest-grossing property. And for Disney to come in and ask, "Hey, you know that 'Spidey' thing, can we take half the money?" It is the literal definition of unexpected and it makes them look like a giant s*ithead of a jerk. As a kid, one important lesson some people are taught is that "sharing is caring." Both companies have hands in about a half of the deal. Why does one want the high ground?
Wait…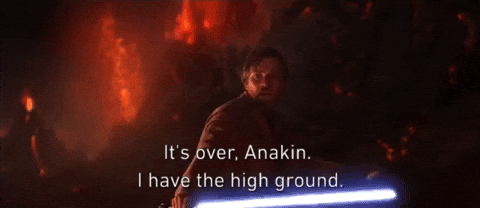 This is Disney right now. I don't know if they intentionally want to dismantle or destroy Sony, but the only way that I could see a deal like this working is if not only both companies earn 50/50 on box office, but they put 50/50 into the budget. But as far as I know, Sony is the one spending money on the film to begin with. I don't want to point any fingers, but if I had to make an assumption, I am pretty sure this one could be on the money.
Now some of you might be thinking of past experience when it comes to Spidey and how Sony would usually tend to screw it up at a certain point. Let me just say first off, I LIKE "Spider-Man 3." Sorry, it's true. As for "The Amazing Spider-Man 2" however, that is a different story. But if this is a matter of Disney wanting more money, I would say that this is a sacrifice worth taking. Disney has enough. They have merchandising rights to the character, they have two to three Marvel films every year now. They have the profitable live-action remakes. They have "Star Wars." They have the entirety of some people's childhoods. AND… they have most of Fox. They are literally the Veruca Salt of entertainment. Granted, I imagine everyone at Disney is MUCH more well behaved (for the most part, I don't have enough insider information). But this is honestly a reminder to Disney to sometimes be thankful for what you have, otherwise there will be consequences.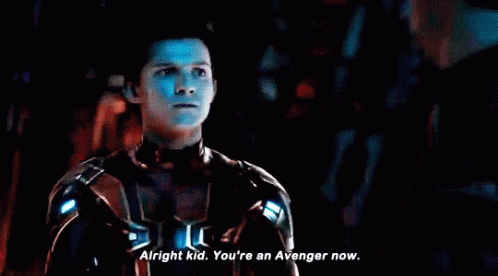 And let's address another big issue, getting Spidey out of the MCU's relevance. One of the biggest problems for this dealbreaker when it comes to both Sony and Disney is trying to get Spider-Man to not interact or have connections with the Avengers anymore. This begs a question. Is he still going to be part of the team but without mention towards said connection? Will either side try to find a way to get rid of his "Avenger" status? A few movies ago, he was just declared an Avenger. From "Avengers: Infinity War" to "Spider-Man: Far From Home," there was an important story in Peter Parker's arch to allow him to emphasize his importance as an Avenger. Granted, that arch has come a long way since "Infinity War," but at least from my view, there is still more to be explored regarding Parker and this story of his.
Oh, let's not forget this…
*IF YOU HAVE NOT SEEN "SPIDER-MAN: FAR FROM HOME," THIS IS AN END CREDIT SCENE FROM THE FILM, DO NOT WATCH IF YOU DON'T WANT SPOILERS*
Yeah… I want answers. Now.
So in all honesty, this breakup may end up being good for nobody. Granted, Sony agreeing to Disney's terms would be be bad too, but this reminds me of divorce. You know how they say divorce is hardest on the children? This is hard on all fans of "Spider-Man" who happen to be enjoy both his solo films and MCU crossovers. It's hard for Disney because they lost an interesting character, and as for Sony, we'll just have to wait and see what kind of movie they end up making in order to determine how hard this is for them. The MCU will very likely survive without Spider-Man. After all, they have a bunch of other characters they can work with, and since Disney owns Fox, this now gives them the opportunity to insert "Fantastic Four" and "X-Men" into the mix. This leave may hurt them a little bit, because in a future project they'll probably have to come up with some sort of excuse as to why Parker would be out of the realm. And for all I know, we may never see another Tom Holland "Spider-Man" story again, which would be disappointing, because, again, I want answers. Maybe Sony will do another reboot where Uncle Ben dies, which, I'll say, I don't mind seeing again. I get why people wouldn't want to see it again, but seeing it can highlight the pain Parker goes through and it could emphasize the drive the character will have down the road.
Do I want Spider-Man in the MCU? Sure, he's a cool character and I like Tom Holland's portrayal. I think it is very well done, and when it comes to how the character is written in films like "Avengers: Infinity War," he had my seal of approval. But I understand why Sony did what they did. I personally think "Homecoming" could have been slightly better when comparing it to other "Spider-Man" films, but I ended up loving "Far From Home" even more than "Endgame." I have very mixed thoughts, but this is a tough time in the trendy comic book movie genre.
AND JUST BECAUSE SONY AND DISNEY ARE NOT GIVING YOU WHAT YOU WANT, DOES NOT MEAN YOU CAN RAID THE STUDIOS! IF THERE IS GOING TO BE A BIG RAID AGAINST EITHER STUDIO, MY FAITH IN THE HUMAN RACE IS GOING TO GO DOWN THE CRAPPER! DON'T. EVEN. THINK. ABOUT IT. CAPICHE?!
I'm just about done. I have nothing else to say except… Disney, stop your plan for world domination. This is the same corporation that gobbled up Fox for Pete's sake! Give Sony a reason to be with you, or move on. Thanks for reading this post! I just want to remind everyone that I just recently saw "Ready or Not" which just opened in theaters a few days ago. This is the first full weekend the movie will be shown and I imagine a lot of its money will be earned over the course of said period of time. If you want to check out my review for that film, click the red box below and see what I have to say! Be sure to follow Scene Before either with an email or WordPress account so you can stay tuned for more great content! And if you want, check out my Facebook page! Go to my Facebook page for the latest info from the Movie Reviewing Moron cluttered inside a space full of "friends." I want to know, what are your thoughts on this whole "Spider-Man" fiasco? Do you want him in the MCU? Do you want Sony to keep making movies with him outside the MCU? Do you think there should be some sort of reboot? Let me know down below! Scene Before is your click to the flicks!