"The Irishman" is directed by Martin Scorsese (The Wolf of Wall Street, Silence) and stars Robert De Niro (Meet the Parents, The Godfather: Part II), Joe Pesci (Home Alone, Raging Bull), and Al Pacino (Heat, Insomnia). This is a return to form for critically acclaimed director Martin Scorsese, who is well-known for his gangster movies including "Goodfellas," "Casino," and "Mean Streets." In this film inspired by Charles Brandt's book "I Heard You Paint Houses," Robert De Niro's character, Frank Sheeren recalls events of his past as he gets involved with Russell Bufalino and dissects into his involvement with Jimmy Hoffa.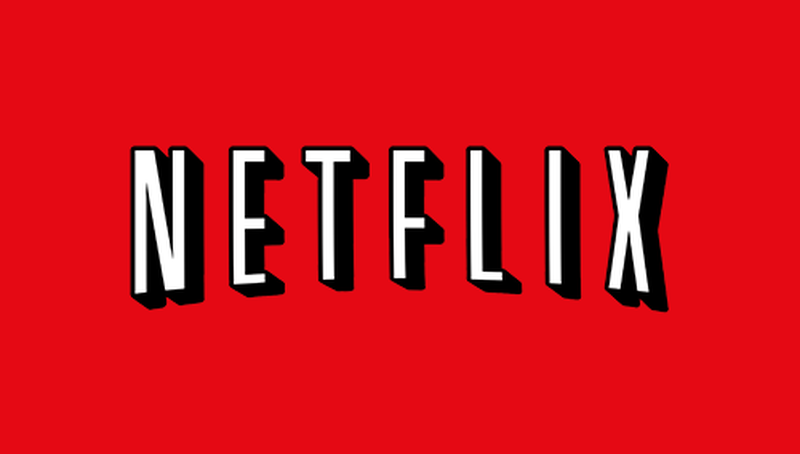 I will be completely honest with you. There was a time, going back two or three years ago that I did not think I was going to check out this movie as all. After all, I don't personally pay for Netflix, which I heard this movie was going to be on. I did not realize at the time that they were getting a bit more serious with their theatrical releases. To this day, my family uses Netflix, but I just never jumped on the train. I'm just not a streamer, it's not my style. The only services I use today happen to be Prime and Crackle. When I heard this was getting a theatrical release, my curiosity levels shot into the air and almost splattered like glittery fireworks. Even though I am rather late to the party, I did make a trip to one of my local theaters to go see "The Irishman." I'd say it was worth the trip. To be honest with you, even though some of the most well-regarded movies ever made are gangster flicks, that type of film has never been my style. With that being said, my experience of witnessing this film was still a good use of my time.
Speaking of time, "The Irishman" is three and a half hours long, making it my most extended watch of the year. This is both a blessing and a curse. I say that because the movie for the most part is entertaining and rather investing. The downside is that perhaps both the first thirty minutes and last thirty minutes happen to be the points where the film manages to fizzle. I may be exaggerating on the first thirty minutes because for one thing, the film was just beginning, therefore it was nearly impossible for me to divert my eyes away from the screen. But, for the last thirty minutes or so, I felt like I was watching something that was four hours as opposed to three and a half.
I did something I don't normally do when I work on my reviews, but I jotted down some short notes after watching the film. I was in the middle of a double feature, because I watched both this and "Marriage Story" in the same day. Before my second movie started, I stated that "I enjoyed the little things." There are a few scenes in this movie that sort of add something to the film, but almost feel like they belong on an extended cut. There is a scene towards the end of the movie, that I won't entirely go into that involves a conversation about the delivery of a fish. It's undoubtedly entertaining, and in the moment, it kind of put a smile on my face, but the more I think about it, it almost does not really add anything to the film overall aside from some random laughs. It just feels like wasted time. I mean, it sort of reminded me of "Pulp Fiction," which has random conversations about uncomfortable silences and foot massages. These are two random topics that somehow got in the script in the first place, but most amazing of all, worked. However, "Pulp Fiction" feels like it uses every minute wisely whereas "The Irishman" almost overstays its welcome. The pacing drags at a point, which considering the runtime, is not that surprising.
While this movie may suffer in terms of pacing, I think it is nevertheless one of the best directed and acted films I have seen all year. Martin Scorsese manages to deliver a technically competent film on all levels ranging from camerawork, lighting, and delivering the best performances possible. This movie also contains what may be my favorite child performance of the year, given by Lucy Gallina. Her performance is very subtle, and any scene involving her was either entertaining or simply charming.
Speaking of surprise performances, I want to talk about Ray Romano. Do not get me wrong, I liked Ray Romano long before he signed onto this movie, but I never thought Romano had the acting range he does today. After all, he was the lead role on one of my favorite sitcoms, "Everybody Loves Raymond," where he basically plays an exaggerated, alternate version of himself. In this movie he plays a lawyer by the name of Bill Bufalino, and honestly, it's the best performance of his career. Looking at his past work, it might not say too much, but it's still worth pointing out.
However, Romano is not part of the big three. Specifically, De Niro, Pesci, and Pacino. And while I do admire the portrayals given by the entire trio, Pacino, personally, cannot be beat. Pacino was perfectly cast as Jimmy Hoffa. This is a role that I honestly do not see anybody else playing, except maybe John Tuturro, not specifically because of his acting ability or anything, but at one point, I thought Pacino looked like Tuturro during the film. Out of all the characters, Hoffa was by the far the most charismatic and interesting of all. He's bombastic, wacky, and quirky. He's basically what you need out of a proper Pacino role.
I don't have much more to say on "The Irishman," but as I watched this film, one of the things I almost forgot about going in that I eventually reminded myself of is the de-aging processes that can be seen throughout this flick. De-aging through digital tech is a seemingly increasing trend. We've seen it so far in films like "Rogue One: A Star Wars Story," "Tron: Legacy," and "Gemini Man." I think one of the best de-aging jobs that has been done recently is for Samuel L. Jackson in "Captain Marvel." YES, I JUST BROUGHT UP A MARVEL MOVIE IN A REVIEW FOR A MARTIN SCORSESE FILM. REMIND HIM NOT TO READ THIS IN ORDER TO AVOID NIGHT TERRORS. As for this film, I could barely even notice the digital makeup applied to everybody. I'd probably have to watch the film again, and I have no plans to watch it again in the near future, but if I were to watch it again it would be for one reason only. Because the main actors are not that young, and I want to remind myself of how they move. They may look younger in the film than they do in real life, but do they move like younger people should? It's a question that is still on my mind.
In the end, "The Irishman" is entertaining, but a tad too long. Although at the same time, this brings up a dilemma, because one of the most entertaining factors of "The Irishman" are some little additions that do not need to necessarily be in the final cut, but are entertaining nonetheless. This movie is a solid piece of work, and not exactly a waste of my time (maybe except for somewhere between ten and thirty minutes worth), so I'd still recommend it. I'd recommend it to a good number of people, unless you are an easily offended vegetarian. This film has a lot of steak consumption. I really liked Jimmy Hoffa's story overall, and basically any scene involving him made the movie twice as swell as it already was. I'm going to give "The Irishman" a 7/10. One reminder to Martin Scorsese, there are two Marvel films I saw this year that I liked better than this. Just being real.
Thanks for reading this review! I just want to remind everyone, as mentioned earlier, I went to see "Marriage Story." I will have my review up for that as soon as possible, and stay tuned at the rise of the new year for my countdowns on the best and worst movies of 2019! If you want to see more great content like this, follow Scene Before! Also, check out my Facebook page! I want to know, did you see "The Irishman?" What did you think about it? Did you see it in theaters or at home? Tell me about your experience! Or, do you consider comic book movies like those in the Marvel Cinematic Universe "cinema?" Yes? No? Maybe? I don't know? Part yes part no? State your case, defend your opinion, the universe depends on it! Scene Before is your click to the flicks!