"The Aeronauts" is directed by Tom Harper (The Woman in Black: Angel of Death, Peeky Blinders) and stars Eddie Redmayne (Jupiter Ascending, Fantastic Beasts and Where to Find Them), Felicity Jones (Rogue One: A Star Wars Story, The Amazing Spider-Man 2), Himesh Patel (EastEnders, Yesterday), and Tom Courtenay (Doctor Zhivago, The Dresser). This film is based on the 2013 book "Falling Upwards: How We Took to the Air," written by Richard Holmes. This is about a pilot (Jones) and a scientist (Redmayne) as they try to survive in a gas balloon as they attempt to break boundaries for all mankind.
"The Aeronauts" was one of my more anticipated films of the fall. When I did research on this film earlier this year, I figured this would be a fun ride, and I mean that literally. During the summer, I made a big post meant to recap the initial half of 2019 and how it links to my time on Scene Before. In said post, I made a statement about some of the plans I had for October. I wanted to check out "Zombieland: Double Tap," which I did see. And I also wanted to take a gander at "Gemini Man," which I didn't see. Another film on the list of things that I wanted to see then was "The Aeronauts." After all, it was supposed to release in October, but it didn't even come out here in the United States until December 6th. This release period by the way is very limited. And I think Amazon thought that the movie would do better if it was released to Prime as soon as possible. By the way, I wanted to go see this in the theater. In fact, I had an opportunity to see it for free, because I reserved a pass for a screening at a theater in Boston, but I ended up not going because it was during a time of a big snowstorm and I was wondering if I would be able to get home easily.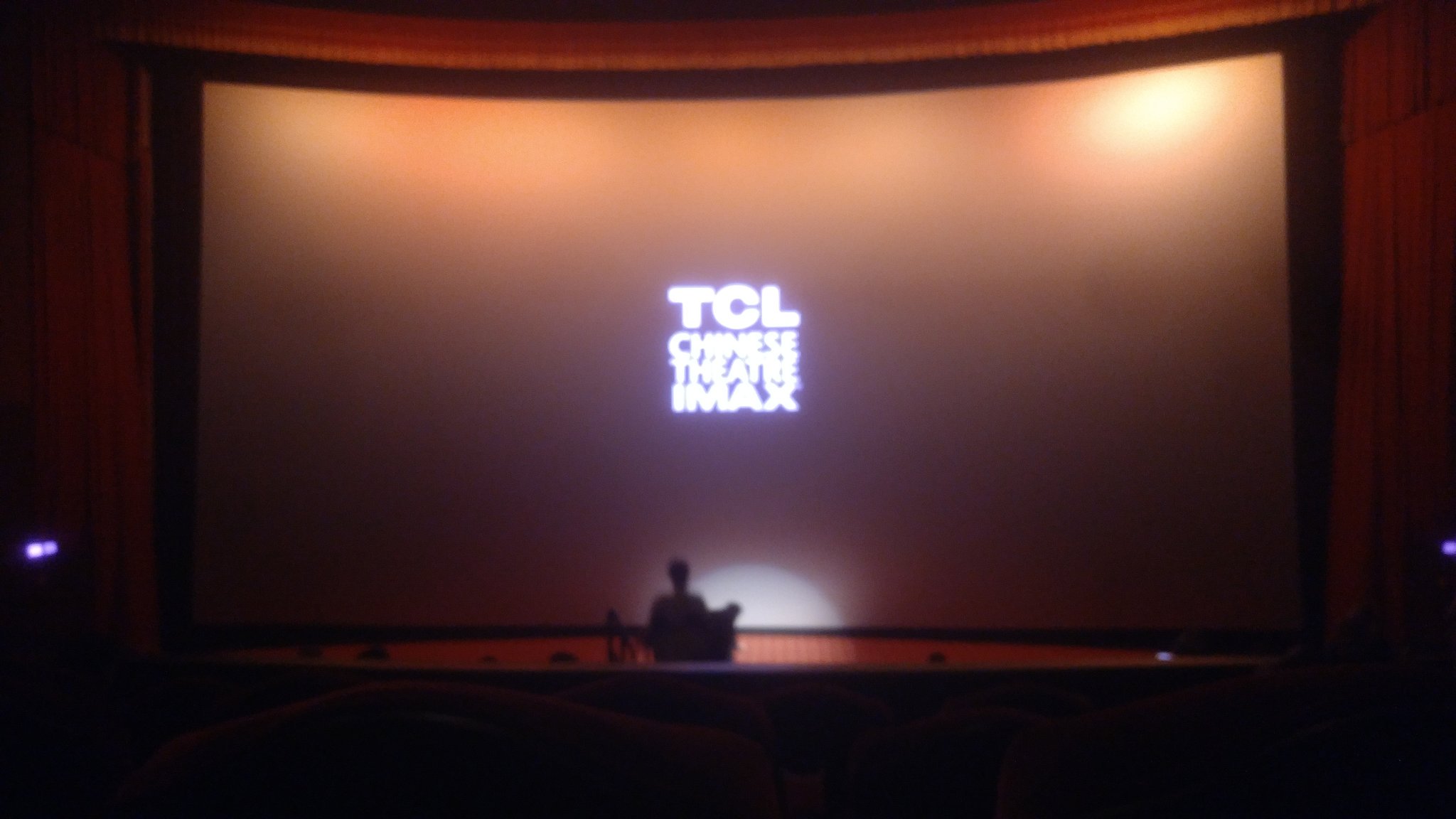 Also, when I reflect on the buildup period to this film's release, I recall this being Amazon's earliest planned attempt at an IMAX run. Having said that, it seems to be true. In the United Kingdom, this released in cinemas during November. This run seems to have included screenings in IMAX and 4DX. This movie was shown in various places in the US, including at AFI Fest this year, where according to Wikipedia, it would show at the TCL Chinese Theatre IMAX. Unfortunately, as far as I know from research, the movie lost its IMAX run here in the US.
Having seen the movie, I must say, as an experience, Amazon honestly missed an opportunity. They could have marketed the film as the "must-see in cinema experience of the year" or something of that nature. This film is vibrant, lively, and just a joy to look at. The cinematography is nice at times, the visuals have this sense of lifelike magic, and it kind of made me want to go up in the sky. In fact, one thing that I noticed while watching this film, is that the aspect ratio changes overtime. When the balloon launches up in the air, the black bars diminish. This gives a grand sense of scope of the sky. I would have loved to have seen this in a cinema, especially in IMAX to be a part of the amusement park-like experience, which this movie really is. However, the movie does not shy away from building proper characters.
I do not know much about the real life events this movie happens to be based on, but the movie managed make the event feel important yet entertaining. Part of the entertainment has to do with the likable chemistry between Amelia Wren and James Glaisher, played wonderfully by Felicity Jones and Eddie Redmayne. I think the characters feel like a legit pair for the time and pretty much every scene with them on the balloon was a bundle of joy. This should not be too surprising though because Redmayne and Jones have collaborated in a project before. Even though I haven't seen this movie in particular, I know they both appear in 2014's "The Theory of Everything," which received mostly positive reviews.
Again, every scene with these two in the balloon was hypnotizing and I almost didn't want them to stop. But how's the rest of the movie off the balloon? Aside from the opening scene, it's almost a snoozefest. Not gonna lie, I'm kinda disappointed. This movie is perhaps one of the more badly edited products we've gotten all year. Okay, the editing itself is fine, but the structure is what the real problem happens to be.
If I had to compare "The Aeronauts" to anything, it would have be "Suicide Squad" and "IT: Chapter Two." I say that because one of the core elements of both movies is that they rely heavily on flashbacks. I often joke about this, and I made this joke over three years ago when I originally reviewed "Suicide Squad," specifically calling it "Flashbacks: The Movie." Granted, the flashbacks here are not as prominent as "Suicide Squad," but I think that's what makes this movie suffer. Even though a movie like "Suicide Squad" is perhaps strangled by its past, I was still able to keep myself awake to whatever past events are being shown on screen. Maybe it's because of the previously established grand scope, but the events of reality deterred the pacing of the film for me. I was expecting this film to mainly focus on the main event at hand, simply based on the opening. While this may not be the most accurate of comparisons, it sort of reminded me of "Dunkirk," which was not really about anything except one particular event. Unlike "Dunkirk," "The Aeronauts" tries to focus on two main characters. Ultimately, this just feels, to me, like it focuses more on the journey overall than anything else.
I enjoyed "The Aeronauts," don't get me wrong. But at the same time, it's seemingly forgettable. The flashbacks almost feel like filler, but there is one that sort of leaves an impact on the film, and sort of foreshadows the danger that lies ahead. Judging by what I said, it might as well be easy to point out that this is the first flashback of the movie. And speaking of films directed by Christopher Nolan, because I just mentioned "Dunkirk," the very beginning sort of reminds me of the opening scene of "Interstellar." I won't go into much detail, but both seem to highlight significant danger, and both do so very well. Speaking of the beginning, the launch scene very much reminded me of a rocket launch that plays out in a space film. It really does come off as something special and extremely important. Given how space travel was not even a thing back when this movie takes place, it is nice to see some sort of equivalent for the time.
But if there is one thing I need to say… Why did they have to alter history and make a gender swap? OK, let me just say, I am for writing history when it is done right. I don't always watch films for the sake of a history lesson, but when a film is focusing on history, I do expect a certain level of realism and accuracy. Unfortunately, this film fails with that. For the record, Amelia Wren is essentially a replacement for Henry Coxwell, who was part of this real life event the movie tends to go over. I think it's a bit far for me to say that I felt ripped off, but considering the fact that I didn't even know this until I was doing my final revisions for this review, I would not lying to you if I told you this lowered my grade for this film. I'm serious. As I was writing this, I already had a paragraph with my score set. Guess what? Just for this, it's going to be altered!
In the end, I don't have all that much more to say about "The Aeronauts," partially because it is rather simple to explain, and to be honest, it's unfortunately forgettable. Let me just say, it's better than "Cats." Definitely better than "Cats." ANYTHING at this point is better than "Cats!" As gorgeous as this film looks, as stunning as it truly presents itself, it suffers slightly in terms of substance. It's not a disaster by any means, in fact I had a fun time with it, but if it were paced better and structured differently, I think it could have lead to something that would float higher on the scale. And honestly, I could end up watching this again, but the lack of focus on history was a slight downfall for me, so I'm going to give "The Aeronauts" a 5/10.
Thanks for reading this review! I just want to remind everyone of a couple updates here on the blog. On Christmas Eve, I am going to be dropping my final trailer (I promise) of my upcoming two part countdown series "Top Movies of the 2010s." Speaking of countdowns, I want to remind you all that at the beginning of January, I am going to be releasing my top BEST & WORST movies of 2019 lists. Per usual, I am planning on doing top 10 lists, perhaps with honorable mentions, and I will recap some of my thoughts on some of the films I have seen this year. That is unless I reference a film that I have not reviewed, but we'll have to see how everything pans out in the future. If you want to see upcoming content like this and more, be sure to follow Scene Before! Want to help me out even more? Give this post a like and share with your friends! Speaking of places you can find friends, check out my Facebook page! I want to know, did you see "The Aeronauts?" What did you think about it? Or, what is the most visually impressive movie you have seen in 2019? Let me know down below! Scene Before is your click to the flicks!