WARNING: The following post is a piece of college work based on months of research. As you may know, I, Jack Drees, continue to operate Scene Before every day for a general audience and film lovers everywhere, dedicating time to film reviews, news updates, countdowns, and my general opinion on various matters. If this post sounds abnormal or differing in style, it is due to an attempt to follow guidelines in order to achieve a positive grade in my class. Thanks for your attention, enjoy the post! 
Hey everyone, Jack Drees here! For the past few years on Scene Before, you, my viewers, have been exposed to a variety of film reviews, four of which are for movies directed by Christopher Nolan. For a portion of my life, I have practically been an evangelical towards his work, and if you followed this blog for some time, you'd know that. Today, however, I would like to take the opportunity to discuss something that some of you might find to be a con when it comes to Nolan. If you know about Nolan's statistics, you'd know he generally receives extremely positive reviews, in fact the lowest Rotten Tomatoes score he received for a film he directed was a 72%. This and other factors have solidified Nolan as a filmmaking powerhouse and an auteur with an unusual amount of power.
Film buffs happen to know that Nolan is dedicated to his craft and will do a film his way, which to him, is his absolute preference. Think of Nolan as a newer incarnation of Steven Spielberg or George Lucas. In fact, as I personally watch his movies, I happen to find a similar vibe between all of them, even if they aren't in a linked franchise or have completely different storylines. For example, Nolan's scripts tend to have a main character who is a white male with darker hair, because diversity is totally, without objection, a top priority. Speaking of repetition, Nolan often inserts a wife character in some way who will eventually meet her fate with death. Nolan's trademarks also include puzzle-like plots, tons of practical effects, and relying on film stock. In fact, relying on film stock is not just a trademark for Nolan, but it's a lifestyle.
In an age where people lack the attention span to pick up a paper case, open it, and insert a media file into a player (unless you're me, as proven above), it is almost surprising that film stock is still a thing.
But based on the efforts of Christopher Nolan and other directors including Quentin Tarantino, it is still thriving for a select number of directors, cinematographers, and movie theaters. As more and more theaters switch to digital projection, Nolan still had no problem with releasing his films the way he intended in certain areas. After all, these are his creations, not anyone else's. Nolan and his recent films such as Interstellar and Dunkirk have surfaced in the news because they released either on 35mm or 70mm film. Digital projection, which Nolan and others see as inferior, has gotten an enormous boost thanks to the release of James Cameron's Avatar in 2009. This is partially due to its use of 3D, which is primarily shot digitally (unless there are certain cases of post-conversion), which Nolan has yet to use for any of his films, even for cases like The Dark Knight Rises, released in 2012, a time when post-conversion to 3D was a new and popular fad and 3D Blu-rays were still being made for American audiences. Speaking of movie gimmicks, Nolan also broke ground by being the first director to shoot a Hollywood feature with IMAX cameras.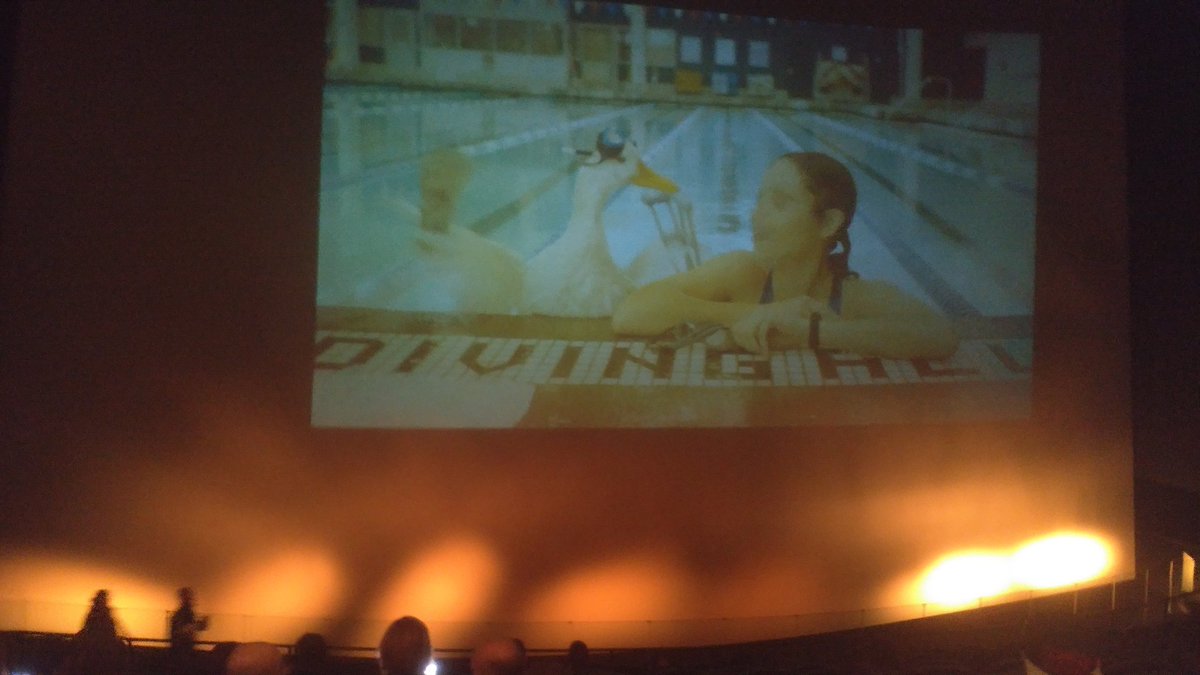 If the IMAX experience has proven anything aside from the fact that consumers are willing to pay extra money to watch Spider-Man shoot a web into their faces, it has proven that Christopher Nolan changed moviemaking by shooting The Dark Knight on what is theoretically the highest quality format for a motion picture. Nolan shot The Dark Knight with select scenes, about thirty minutes of footage to be precise, on IMAX film. IMAX's film stock is technically 65mm film, but unlike traditional cameras of that sort, IMAX's film camera holds film that goes horizontal as opposed to vertical. Nolan's IMAX footage covered its brand-specific screens from floor to ceiling during the film's theatrical run, which then carried over to the film's Blu-ray release. Speaking of carrying over, Nolan's pioneering efforts allowed directors like Michael Bay and Zack Snyder to create films of their own using IMAX-shot footage.
The reality is, Christopher Nolan, above all, is not necessarily a filmmaker, he's an auteur. While people who worked with him managed to point out his calmness on set, Nolan also embodies the qualities of a filmmaker who needs to get his way. Luckily for Nolan, he has had successes from his previous films which allow him to make whatever kind of film he wants. Much like how the franchise name Star Wars is likely to get people to watch a movie, even with a character like Jar Jar Binks, the director name, Christopher Nolan, is likely to do the same. This is even during cases where Nolan does a movie that doesn't base itself on a popular or preexisting franchise. Inception, Nolan's first film after The Dark Knight, grossed over $800 million at the box office. Interstellar, which came out four years after Inception, managed to make under $700 million.
There is also an argument to make is that Nolan's freedom and control comes from family roots. Aside from directing, Nolan often receives credits for writing and producing on the same films. After all, Auteur Theory, developed in the 20th century, gives cases like these as support for a director being the film's author per se. In fact, one of his scripts is based on a short story from his brother, Jonathan Nolan, but since Christopher claims the director's chair, he is obviously receiving more attention. Speaking of which, Nolan has a wife by the name of Emma Thomas who often works alongside him. Most of the projects where they worked together had Nolan as the director and Thomas as a producer. While this is not technically family, Nolan has managed to release almost every single one of his films (at least internationally) under the Warner Brothers label. In fact, he is not stopping, because his next film, set to release in July 2020 starring John David Washington (BlacKkKlansman) is also from Warner Brothers. Wait a minute… What happened to the white dude cliche? I'm intrigued…
To link common roots even further, followers are also aware that Nolan often recruits the same people to work on his films. Aside from his family members, he has done three films with Tom Hardy, five films with Cillian Murphy, and for each film Nolan has directed since 2005 (Batman Begins), Michael Caine had an appearance in every single one of them. Such a correlation between Nolan and Caine for example can be traced through relationships between other directors and the actors they have worked with. Jon Favreau and Robert Downey Jr. for example had an ongoing relationship that has been present through their work on films like Iron Man and Chef. Another auteur often pointed out, Tim Burton, has a significant business relationship with Johnny Depp based on their collaborations during Charlie and the Chocolate Factory, Alice In Wonderland (2010), and Corpse Bride.
If Nolan had not succeeded, developed business relationships, had family by his side, or ignored his individuality and developed a cookie cutter style that didn't particularly pertain to him, chances are he wouldn't have the success he does today. I love Christopher Nolan, but there is no denying that part of why I love him so much is due to his position which he practically earned. He, unlike other directors, has the ability to make whatever films they please with little to no interference from others, including studios. While the film industry as a whole has an ideology of saying that big, known franchises, and expensive, perhaps disposable films with tons of special effects are the ones that make money. Nolan steps up to the plate and doesn't exactly cheapen the filmmaking process, nor does he ignore preexisting material, but he makes all of the material his own, which is part of why audiences like me continue to support him.
Thanks for reading this post! If you want to see more from Scene Before, be sure to follow either with a WordPress account or email! Once you hit that follow button, be sure to stay tuned for more content like my upcoming reviews for "Shazam" and "Long Shot." I also recently scored some passes for the "Dirty Rotten Scoundrels" remake, or more specifically, "The Hustle." So I might check that out next week depending on whether I get someone to go with me because I actually have a +1 on my pass. But let's face it, you guys don't care about those movies, because according to quite literally every movie-related site in existence, everybody cares about "Avengers: Endgame." It's what all the cool kids are talking about, even if it was made for a nerdy demographic. If you want to see my SPOILER-FREE review of the film, feel free to click the link below and check it out! Again, follow Scene Before if you haven't already and be sure to stay tuned for more great content! I want to know, who is your favorite auteur director? Also, what is your favorite Christopher Nolan movie? Let me know down below! Scene Before is your click to the flicks!