"Summerland" is directed by Jessica Swale and this is her feature-length directorial debut. Swale's other credits include shorts and a TV movie. This film stars Gemma Arterton (The Girl with All the Gifts, Clash of the Titans), Gugu Mbatha-Raw (Belle, The Morning Show), Lucas Bond (The Alienist: Angel of Darkness, Slumber), Dixie Egerickx (The Secret Garden, The Little Stranger), Siân Phillips (I, Claudius, Dune), Penelope Wilton (The Best Exotic Marigold Hotel, Downton Abbey), and Tom Courtenay (The Aeronauts, The Dresser). This film follows a woman named Alice, she's a writer, she's a hermit, she's bullied by local children, and she's sometimes called a witch. Keep in mind, the movie is set during World War II, so when an evacuee is sent to her doorstep, her world turns upside down. However, their relationship develops as we get to know more about the backstory of both characters while also seeing how they engage with one another in the present.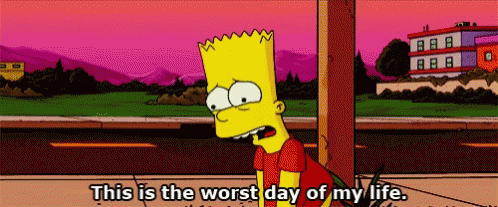 I'm gonna be straight up with ya. 2020 is s*it. It's f*cking stupid. So far, this entire year has been a waste. My spring break trip was ruined by the beginning of a pandemic. Movie theaters shut down for some time. Every comic con beyond March got cancelled. The only positive is that I don't need to wear pants right now. As far as movies go… Screw that noise! Nothing is memorable! This year, like many, started off with some duds, but that's expected. What I didn't expect is for this entire first half of a year to just amount to absolutely nothing!
I got to see Joe Gatto in person… There's something.
I saw "Emma" in February, the star and director happened to be there to promote the film. There's something else.
I got to go to Universal Hollywood before they closed down… That's pretty much it.
Things have been turning around however. Cases and hospitalizations have been going down in my area, I finally shaved my facial hair for the first time in months, and movies have been getting SLIGHTLY more watchable.
Note: I said slightly. "Vivarium," "An American Pickle," "The Burnt Orange Heresy," they've all been fun to watch. But it's hard to tell if I will remember them by the end of the year.
"Summerland," before I saw it, was an interesting little movie. One of the positives of the second half of 2020 for me was the reopening of some movie theaters. Granted, not all of them have reopened, but some of them, including a local spot known by the name of Lexington Venue have welcomed back patrons. "Summerland" was one of the movies initially playing on their second reopening, but I decided to wait and see it on the second weekend I returned. It was my third time at that theater in a span of a little over a week.
When I started watching this movie, a lot a havoc began. The projector was having problems. We had to stop the movie more than once. The movie itself was not much better. Ten minutes in, I already hated the main character. She came off as an insufferable jerkface that I would never want to meet in person if she actually existed. There was perhaps no redeeming quality to this character other than the fact she was a writer.
Then… Something happened. The movie went along, the main relationship builds, characters develop, and I will tell you something, I almost shed a tear. This is my favorite film of the year. Period. Granted, given how "Tenet" comes out soon, I would bet that such a notion could change, but it's true. "Summerland" is one of the most emotionally investing movies I have seen in recent memory. It sort of reminded me of "Jojo Rabbit," minus all the satire. After all, both films take place during World War II, and in some way, involve a young boy at the center of everything. Granted, his name is not the biggest on the poster and he does not have top billing, but he seemingly has much of a prominence in this movie as Gemma Arterton's character does, who I really need to talk about by the way.
Gemma Arterton plays a character named Alice, and when I saw her in this movie for the first ten to thirty minutes, I thought to myself, "OK, time to watch the latest pile of crap I've seen this year. 2020's full of them." I say that because her character comes off as a bitch in the beginning. Then she kind of grows a heart, where she is a bit nicer. I understood what the movie was going for in the long run. But at the same time, it's like they were writing lines for Sheldon Cooper, but they turned him into a woman. And I say that as someone who loves Sheldon Cooper, but at times, this seemed like a draft version of Sheldon Cooper where the whole time he's just a complete ass to those around him. At the same time however, I've grown to realize something. This character is completely relatable. Before staying home and being alone was cool, I was always focused on a number of things: Avoiding people, writing, and perfection. This lady, seems to be all about that! Alice is practically an older, 1940s version of me! I may be a little more welcoming to visitors, but I was floored on how much she reminded me of myself.
As for Frank, the young kid in the movie, seeing how he develops in this film is quite intriguing. Seeing him adapt to his new environment was worth my time. I also think Lucas Bond does a pretty good job playing this character, providing one of the more admirable child performances I've seen in recent memory. The same can be said for a friend he meets in the movie, Edie. She's played by Dixie Egerickx, and their relationship not only feels natural, there was a point where it sort of felt like Simba and Nala in "The Lion King." Granted, it's not exactly the same, but there is one scene where they are hanging out together and I sort of made that connection for some reason.
What I really enjoyed about the relationship between Frank and Alice is not only seeing how both characters developed as individuals, but how their differences are obviously present, even though they don't get in the way of the two being together. The relationship doesn't entirely feel 100% in wonderland while not being entirely toxic either. I wouldn't call it a Goldilocks relationship if you will, but if you see the movie, you might get a sense of what I'm talking about.
Admittedly, this movie did start a little slow. Considering that, in addition to perhaps a nearly painful introduction to Gemma Arterton's character, make up the most notable turnoffs of the film. There are also one or two directorial choices that I wouldn't have made. Although I won't knock this film's director, Jessica Swale, too hard given how this is the first feature she's handled. But there is so much to love about "Summerland" that I almost don't care. I will not dive into spoiler territory, but I went into this movie, wondering what the heck the title of this film even means. Is it a place? A thing? An idea? The way the movie handles the subject matter presented in the title is incredibly enchanting and satisfying. The way this movie sort of goes kind of reminded me of "Onward," the recent Pixar film that came out. It's not exactly the same though for several reasons if you watch both movies, but I nevertheless made such a connection. Now, I like "Onward." I had a really good time watching that movie and it continues to prove that Pixar can do no wrong. But I expected to go into "Onward" and leave a certain way. "Summerland" gave me the feelings and emotions that I couldn't quite get from "Onward," even though I expected that they were almost a guarantee. I don't want to dive too much into either film, because I want to avoid spoilers, but holy smokes!
I walked out of "Summerland" similar to the way I walked out of "Marriage Story." When I left my screening for "Marriage Story," I was so moved… and floored, that I stayed for the credits. I then walked out of the theater and I needed to sit down somewhere. During my "Marriage Story" experience I sat on a bench inside the cinema, but after seeing "Summerland," I sat in my car, partially because I wanted to look at some local restaurants on Google Maps in private. But also because I needed a place to process what it was I just saw. When your movie has me feeling nearly motionless for around five minutes. You've made something special. Period.
In the end, "Summerland" is my favorite movie of 2020. During a year where a pandemic has gotten me down, this movie happens to have lifted my spirits up just a little bit. This film is playing in a few theaters, but I am not going to force everyone to attend a theater right now, given how some of my viewers might be a little nervous. Plus states including New York and California, which any other day of the year, would be part of the biggest markets for moviegoing, are not open at the moment. But fear not! This movie is available on VOD if you want to watch it at home! I think the casting for all the actors was well done, I like some of the scenery and locations in the film, the backstories for certain characters were incredible and added a bit to the movie in terms of overall likability. "Summerland" is one of the better written movies of 2020 in terms of its screenplay. As far as directing goes, that is an area that "works," but there are a few things I would have done different if I were at the helm. Nevertheless, I am excited to see what Jessica Swale has next. Keep in mind, this movie is not perfect… But it is the first time I'm saying this all year for a new release, unless you count "1917" even though it technically came out last year. I'm going to give "Summerland" a 9/10.
Wow that feels good. I have still not given a 10 this year unfortunately. This film came close, there are a couple changes I'd make before calling it perfect. But that leaves a question for the rest of 2020. What will get a 10? "Unhinged?" "The New Mutants?" "Tenet?" "Wonder Woman 1984?" "Dune?" "Black Widow?" "Soul?" "No Time to Die?" Who knows at this point? For all I know, there might not end up being any 10/10s this year. Even so, I'm glad to actually have a reason to say 2020 has a glimmer of hope in it at this point. Because I have waited SO LONG to finally see something memorable. I was wondering at this point, is "The Vast of Night" the best thing this year's got? Because I'd be quite unsatisfied if that's the case. Nope! Thank you, "Summerland!" And also, thank you Britain! Hundreds of years ago, my country separated from you over our differences regarding things like tea, but I'm glad to unite on something as simple as the movie "Summerland!" Go watch this movie! I recommend this movie to just about anyone, and who knows? Maybe it'll put a smile on your face!
Thanks for reading this review! Just want to let everyone know that I got an early access invitation to watch the new movie "Words on Bathroom Walls." I'll be blunt, this does not look like my type of movie. But, as a reviewer, I am glad to talk about new content, so I am likely going to watch the film and discuss it here on Scene Before. If you want to see more content like this, follow Scene Before either with an email or WordPress account! Also, check out my Facebook page! I want to know, did you see "Summerland?" What did you think about it? Or, how is your cinematic year for 2020 going? Are the movies good? Bad? Anything you want to see? Have the delays got you down? Personally, I have not seen a cinematic calendar more disappointing and underwhelming in quite some time. I am holding out hope for films like "Tenet" and "Dune" this point. And "Tenet" tickets go on sale soon! Let's hope it actually opens! PLEASE. If it pushes back once more I'm running over my TV with an Amtrak train! Leave your thoughts down below! Scene Before is your click to the flicks!