"Made in Italy" is directed by James D'Arcy (Dunkirk, Cloud Atlas) and stars Liam Neeson (The Commuter, Cold Pursuit), Micheál Richardson (Cold Pursuit, Anchorman 2: The Legend Continues), Valeria Bilello (Sense8, Curon), and Lindsay Duncan (Star Wars: Episode I – The Phantom Menace, Birdman). This film mainly revolves around a father and son duo. They travel to Tuscany to sell a house inherited from the late wife of Neeson's character. Only thing is, the house is run-down and pretty much a mess, so the two have to fix the place up before it can be given to a new owner for the sake of profit. Meanwhile, the son character played by Richardson wants to buy a gallery.
Well, this is my second week in a row where I review a movie, specifically one I saw in the theater, that pretty much centralizes Italy or some sort of Italian vibe. Last week, I reviewed "The Burnt Orange Heresy," which during my review, I had positive thoughts to spew all around. Admittedly, I'll probably forget some things about that movie by the end of the year. However, I still need to process "Made in Italy" before such a notion can probably be finalized. Like "The Burnt Orange Heresy," I really have not heard squat about "Made in Italy." I read the description regarding the movie and what it's about. I also saw the trailer for the film hours or so before I left the house to see this movie. That's really just about all I was able to gather about the film before actually seeing it.
Now that I've seen the film, if I had to compare the two Italy-centric flicks of importance of the bat, I will say a positive here… I liked "Made in Italy" more than "The Burnt Orange Heresy." I also think "Made in Italy" will end up being more memorable and reflected upon as a greater story when it comes to entertainment. At its heart, "Made in Italy" is really just a ride between a father and son who reveal their sense of unease towards each other when they're together. They have their differences, but we see them together and despite those differences, it all adds up for some great chemistry.
One thing I will say though, this movie, even from a marketing perspective, was sort of a surprise for me because it stars Liam Neeson and the vibe doesn't feel goofy in the slightest. Sure, you can get a sense of seriousness from movies like "Taken" if you think hard enough or put yourself in the right mood, but in recent years, it almost feels as if Liam Neeson, who I respect as an actor, just signs on to "latest formulaic action movie 101." The most recent examples for this are "The Commuter" and "Cold Pursuit." Granted, he's done other things too including a small voice-role in "Star Wars: The Rise of Skywalker," and an uncredited role in Seth MacFarlane's "The Orville." But when my mind diverts to thoughts of Liam Neeson, I might as well make a connection of sorts to some goofy, generic action movie that may not be remembered by the average viewer overtime. Heck, there was a scene from "Daddy's Home 2" that basically parodies a stereotype regarding Liam Neeson's career choices.
When it comes to "Made in Italy," I think this is one of Liam Neeson's standout performances, at least regarding the ones I've seen. I still have yet to see "Schindler's List," which he received an Oscar nomination for.
I am a bad movie fan. A bad bad movie fan. Apologies to Steven Spielberg.
Now, IMDb lists this movie as a "comedy," with no other genres attached. But when I saw the trailer, I figured this would be on the drama side of things. Now that I used digital technology to get a little blip of info in my brain, I know better. Nevertheless, when I watched this movie, I was a bit surprised on how much I genuinely enjoyed the comedic moments. Maybe it's because it's 2020 and I almost feel like there is nothing to laugh about anymore, but still. Besides, laughter is the best medicine. It's the perfect cure to realizing your brain has set itself on fire.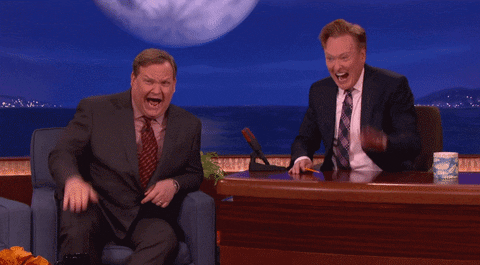 LAUGHTER: Try it today! 11 out of 10 doctors and one Movie Reviewing Moron approve!
Believe it or not, this is the third time I have seen Micheál Richardson in something on screen. I've already seen him in his earliest acting credit, specifically in "Anchorman 2: The Legend Continues," but he also had a role in "Cold Pursuit." To be completely honest, I don't even remember this dude. Although to be fair, he's mainly done small roles. For research purposes, I have been looking at the "Made in Italy" Wikipedia page, and even though Micheál Richardson's name is listed on the page, he does not have a personally dedicated Wikipedia page of his own. Seeing him in a heavier role like the one he has in this movie is sort of fulfilling because he got to show off his true abilities as an actor. He and Liam Neeson make a great pair and I bought into both characters personalities and motivations. I should really not be that surprised, but I failed to realize until sometime during the writing of this review, that Richardson is actually Liam Neeson's son! So their fine chemistry actually makes sense! It's like they've ACTUALLY known each other for awhile, because guess what? They do!
This movie is directed by James D'Arcy, who to this day has 77 acting credits dating back to 1996. As for directing, the only thing he did before "Made in Italy" was a short by the name of "Chicken/Egg." That movie is also the first screenplay he did. Coincidentally, "Made in Italy" happens to be his second writing credit. I think for a first time feature director, James D'Arcy shines. Granted, I've seen better, even from first time directorial efforts from people who have previously established themselves as actors including  Bradley Cooper's "A Star is Born" as the most prominent example I can think of. I think D'Arcy's screenplay is coherent, it makes sense. All the points that need to be there have a reason for being there, but there are likely going to be some characters or moments that will leave my memory based on how forgettable they might end up being. There are also a couple shot choices, maybe just one or two, that come across as a little awkward and feel like they defy reality a little too far up the ladder, and this partially has to do with how one of the executions of Liam Neeson's lines happens to be handled. Again, Liam Neeson gives a great performance in "Made in Italy," but it doesn't mean the movie doesn't have its flaws. It's a bit cliche, yet enjoyable, but also packed with a suitable amount of fun here and there.
One of the phrases that I've learned in middle school that has stuck with me to this point is "Don't judge a book by its cover," and sure, maybe my first impression of this movie being somewhere in dramaville was debunked. But I'm focusing on the opposite of that phrase here. Because this movie's title gave me one hope… To feel like I'm in Italy for one to two hours. This movie fulfilled my wish in several scenes. The cover gave me something to look forward to, and I can't say I was disappointed. After all, this is probably the closest I'm going to get to an Italian trip pretty soon because Italy, along with a majority of the world's countries, pretty much hates the United States right now. What a time to be alive!
In the end, "Made in Italy" is a surprisingly fun and attention-grabbing movie in several parts. I think if you want some good performances and stunning scenery, you'll get those two things here. When it comes to James D'Arcy's directing career, not to mention his screenwriting career, I am curious to see what he plans to whip up next. Is it a drama? Action? Fantasy? Horror? I think as far as first time directing features go, this is a solid jump in the water. Maybe the next movie will bigger splash. Who knows? Anything can happen. I'm going to give "Made in Italy" a 7/10.
I'll also point out, I did see this movie in theaters, and it is playing in quite a few places right now. However, the film is also available on VOD through various services including iTunes, Google Play, and cable On Demand providers like Xfinity and Verizon Fios. So if you are still uncomfortable of going to a theater right now for whatever reason, you can watch this movie at home if necessary.
Thanks for reading this review! I just want to remind everyone, movie theater chains like AMC and Regal reopen in many markets next week. I know AMC is opening a bunch of theaters near me, as for Regal, I'm not so sure that they're ready just yet, but I will hopefully be going to see "Unhinged" sometime soon, which is one of the first new releases that is going to be getting people back to the movies. And if the theaters are open long enough, who knows? Maybe I'll get to see "The New Mutants," maybe I'll get to see "Tenet." I am BEGGING for somebody, ANYBODY, near me to show the film in full frame IMAX. I'll get a COVID test and hop on a plane somewhere if I have to at this point. I'll do anything! Throw my phone out the window! Shine a flashlight in my eyes! Drink from a toilet bowl! Save Princess Peach! Build a Death Star by myself! Eat doorknobs for breakfast, lunch, and dinner! ANYTHING! But hey, guess what? I'm already going to AMC twice next week, so this should be the start of something satisfying. What am I seeing? Thursday I'm seeing "The Empire Strikes Back" and Saturday I'm going to the "Inception" 10th Anniversary Event. I can't wait, I'm excited to go back to AMC, even if I will admit they have been involved in some stupid remarks and decisions in recent months, and I do mean it when I say stupid. Granted, I also blame Universal Pictures, but still.
Be sure to follow Scene Before either with an email or WordPress account so you can stay tuned for more great content! Also, check out the official Scene Before Facebook page! I want to know, did you see "Made in Italy?" What did you think about it? Or, what is your favorite Liam Neeson performance? Let me know down below! Scene Before is your click to the flicks!